Like there are only five reasons that you should stan Jack Garratt. The British singer/songwriter and multi-instrumentalist garnered international attention in 2016 upon the release of his debut album, Phase. His fence-clearing grand slams included tracks like 'Weathered,' 'Surprise Yourself' and 'Breathe Life.' After his whirlwind year, he disappeared to recuperate – or as some may say… to breathe life (please laugh!).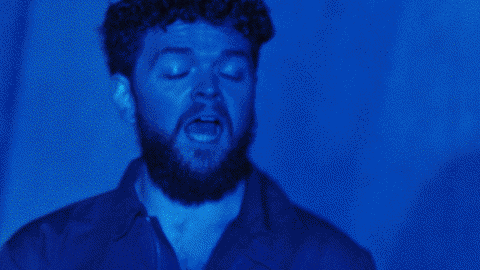 Anyway, he's returned (…"them to the one" – this reference is for the current Garrattors, sitting down in front!) with his new album Love, Death & Dancing (2020). Besides adding 12 new tracks A.K.A. 12 new reasons to love him, the album arrived with stunning music videos and beautiful artwork by Jack Coulter. His excellence within and dedication to his craft should be all the reason that you need – but here are five more!
1) Welcome to Garrattland – Cue The National Anthem! Rent (in your mind) Is Free.
It's okay, it's okay – you're clearly feeling a lot right now. Maybe a couple smiles, maybe a few tears, lean into it. This is your first favourite of Jack's. There's so much more to feel down below.
2) Look at his live set-up. LOOK AT IT.
So now it's 'Time' (Hah!) to reveal that Jack plays everything. He plays EVERYTHING. Often times, simultaneously. Does he sing? He serenades. Does he strum? His fingers cascade. Does he hit? He hits it right out of the gosh-darn park.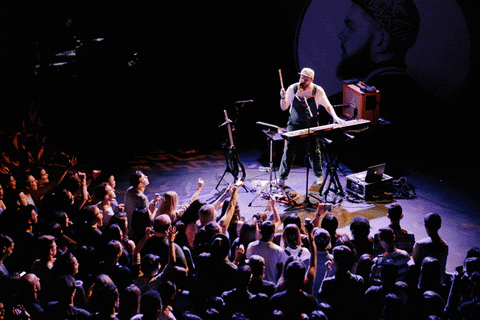 3) He transforms topics of mental health into absolute bops, like magic.
Jack's got the raaaaange, darling. He's experienced his own struggles with mental health firsthand, and he's been confident and open about sharing his story on his latest record. This theme is woven through tracks like 'Mara,' 'Anyone,' 'Doctor Please' and 'Mend A Heart.'
4) He's admired by Katy Perry… and Ellie Goulding… and Ryan Tedder…!
Let's go behind-the-scenes as Jack and Katy Perry manifest the effervescent sixth track off her 2017 album, Witness!
This is where Ellie pays homage to Jack's breakout banger.
And of course, OneRepublic frontman and hitmaker, Ryan Tedder, professing his undying interest in working with our blue-circled songbird.
5) The ending of his song, 'Time.' This is a five-hour loop of it. It's a whole entire reason.
The last minute of 'Time' is dangerously joyous – it's the moment where you realize that this is a grocery store, and these are headphones, and that everybody's actually maintaining a six-foot distance for non-pandemic-related reasons.
This isn't a plea to love the man – this is an informational article as to why you will! That sounded very threatening. You know what? Jack would hesitantly approve. Moreover, he'd hesitantly approve of the whole concept of '5 reasons why you should stan Jack Garratt!'
So, are you a new fan of Jack's, or have you been around the circle a few times? Has this article convinced you to take another listen? Which track has really caught your attention? Tell us in the comments below, or tweet us @TheHoneyPOP!
Looking for a new artist to stan? Check out our other articles from the '5 Reasons Why…' series!
TO LEARN MORE ABOUT JACK GARRATT:
FACEBOOK| INSTAGRAM | TWITTER | YOUTUBE | WEBSITE
Featured Image Source: Graphic by Tess Rederburg