When Alicia Keys re-releases her technicolor album, ALICIA – the 15-time GRAMMY Award-winner doesn't miss her opportunity to add a few new daring shades! The critically-acclaimed project was originally released in September 2020. The updated version, however, features a brand new song entitled 'A Beautiful Noise' with Brandi Carlile, the COLORS version of 'Three Hour Drive' with SiR, and a special version of the fan-favorite track, 'Wasted Energy' as a collaboration with Kaash Paige and Diamond Platinumz!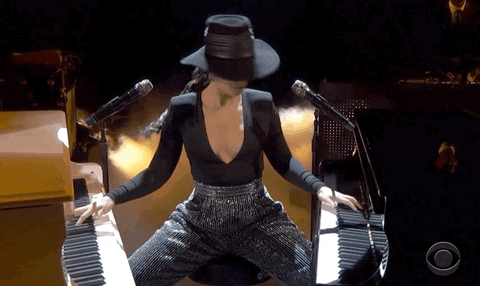 Alicia literally does not stop. Releasing her New York Times best-selling book, launching her limited-edition merchandise with Chinatown Market, putting out a stunning album and then re-releasing it…?! Let's make sure nothing slipped past you! The following is a detailed deep-dive into Alicia's chart-topping album run.
The universally-relatable lead single!
Obviously, as demonstrated in the music video: 'Underdog' was made for dancing down the street. Her chorus credits a long list, of everyday muses that are invited to sway with her. In other words, listen here to discover if she wrote it for you, too!
The adorable collaboration with Khalid!
Alicia, like the rest of the world, can't hide her adoration for the crooning cherub that is Khalid. Of course, it's such a joy just listening to their voices weave together. However, watching their playful vibes bounce off one another makes it adorably complete!
The stunning visual/sonic experience with Miguel!
This is where Alicia gets artsy. On this track, she's joined by Miguel and visually accompanied by Michael B. Jordan and Zoe Saldana. Her liquified emotions flow across the screen, trickling from the speakers. In conclusion, it's not simply watched, and it's not plainly heard… It is to be wholly experienced.
The soulful rendition of 'Three Hour Drive' on A COLORS SHOW with SiR!
This is not only a standout collaboration but probably one of the best COLORS projects to date. Ultimately, it had to be included on the re-release. After it hit subscription boxes, fans on Twitter would not shut up about it! Therefore, SiR made it onto the deluxe edition.
The limited-edition Alicia Keys sweatsuit with Chinatown Market!
Fun fact: it's now actually illegal to listen to the album without wearing the official uniform. Sorry, but Alicia makes the rules – we just enforce them. Chinatown Market is selling the set individually (sweatshirt and sweatpants) at $140 per piece. You can grab yours here!
The album's literary counterpart, More Myself: A Journey!
AND she also wrote a book. That's right; she ALSO penned and published an entire 272-page autobiography. She recalls her wildly-successful career, from her monumental debut album Songs In A Minor to the music industry magnate that she is today. Interestingly, Alicia considers her latest album as a counterpart to the book. You better get listening and reading, little underdogs.
Most importantly, what's your reaction when you hear that Alicia Keys re-releases her technicolor album, ALICIA? Is it like, "YES, she's finally paying 'Wasted Energy' the attention it deserves?" Or is it more like, "…She gave us a deluxe edition!?" Similarly, how do you think the deluxe edition changes the albums identity? Let us know in the comment section below, or tweet us @TheHoneyPop!
Need more music to jam to? Click here for more on the hottest artists!
TO LEARN MORE ABOUT ALICIA KEYS:
FACEBOOK | INSTAGRAM | TWITTER | YOUTUBE
Featured Image Source: Album Cover Art for Alicia Keys – 'ALICIA'/Graphic by Tess Rederburg