If you don't know who Saweetie and Doja Cat are, you must be living under a very isolated rock. Tiktok has launched the careers of so many artists, especially during this pandemic, and Saweetie and Doja are two of the best. 
Doja Cat rose to fame after her song 'Say So' became one of the most used sounds on the app Tiktok. The content creator Haley Sharpe made a dance to the song, which took off. Haley even featured in the music video for the song! Likewise to Doja, Saweetie has a similar origin story with her song 'Tap In.' Content creator Lesley Gonzalez was the one to create the dance to Saweetie's song, and after that, it took off!
Doja Cat and Saweetie have come together to make the ultimate anthem for you and all of your best friends. You can tell just by listening to this song and watching the video that these two have a real friendship- nothing is forced. The song is right on course with the bad bitch anthems these girls are consistently making. When clubs open back up, we can't wait to grab our best friends and properly scream this song into each other's faces- drinks included.
From now on, we plan to only caption our photos with our best friends: 'That's my best friend, she's a real bad bitch.' It's essential to have a song that is just all about hyping your friends up and leave it to our girls Doja Cat and Saweetie to deliver. The video that goes along with the song further proves what icons these two are. There's no denying that the future of music is in good hands when you look at Doja Cat and Saweetie. We need more women supporting women.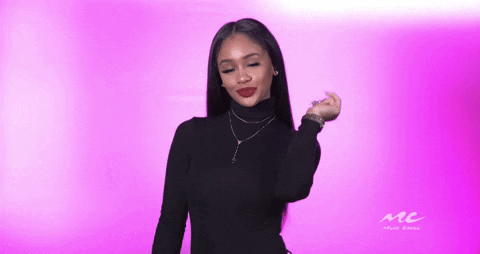 We would love to hear from you! What's your favorite line from this anthem? How hype are you for this collab? Let us know by commenting down below or tweeting us @thehoneypop! We are also on Facebook and Instagram!
Need more articles on your faves? We gotchu fam!
LEARN MORE ABOUT SAWEETIE:
FACEBOOK|INSTAGRAM|TWITTER|WEBSITE|YOUTUBE
LEARN MORE ABOUT DOJA CAT:
FACEBOOK|INSTAGRAM|TWITTER|WEBSITE|YOUTUBE
Featured Image Source: Warner Records