Like he really has to defend his title! Stepping into the ring from his latest release, Music to Be Murdered By – Side B, Eminem's hit, 'Higher,' takes a hit in his new UFC music video. The debut happened during ESPN's UFC 257 Countdown: Poirier vs. McGregor 2 on Saturday, January 23rd on ABC. Basically, between the music, the lyrics, and the video – Eminem really knows how to stick to a theme.
'Higher:' The Song
The track multiplies Eminem's classic sing-rapping to fill out the anthemic chorus – for effect, picture the MTV VMAs performance of 'The Real Silm Shady' in 2000! The thundering beat and hand-claps really drive home the intended theme of being 'stronger together.' Overall, 'Higher' is definitely the younger brother looking up to his now-10x Platinum predecessor, 'Not Afraid.'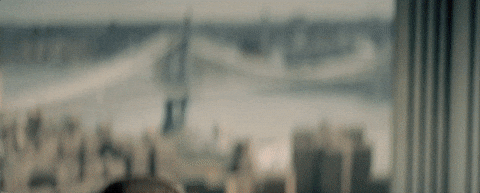 'Higher:' The Story
It's all the classic Rocky-Esque imagery: Eminem is lifting weights, flexing in the gym's mirror, and exuding a generally violent nature. For all you sports fans, SportsCentre Anchor Michael Eaves makes a surprise cameo! He hosts a thematically-volatile conversation between Eminem and surprise cameo guest- UFC President Dana White. Ultimately, Eminem never actually fights anybody, but he can pretty much emerge as the presumed victor of any conquest at this point!
'Higher:' The Stans
*A Zoom Gallery of wild (Eminem-approved, non-toxic) Stans appear!* These lucky, COVID-safe fans have already been viewed millions of times! Take a glance at the YouTube comment section! It's clear that Marshall is successfully empowering his Stans to stand up against their own inner demons. Furthermore, many of them seem to find comfort in the idea that they're not the only ones hitting replay. Well, they're inspired by that, and the other top comment: "Mixed Marshall Arts."
So, what did you think of Eminem's hit 'Higher' taking a hit in his new UFC music video? Have you been streaming 'Higher?' What about Music to Be Murdered By – Side B? Let us know in the comment section below, or tweet us @TheHoneyPOP!
Need more music news? We got you covered!
TO LEARN MORE ABOUT EMINEM:
FACEBOOK | INSTAGRAM | TWITTER| WEBSITE | YOUTUBE
Featured Image Source: Jeremy Deputat