We can guarantee that after listening to Cry Over Boys you will be as obsessed with Alexander 23 as we are.
Alexander has this smooth, beautiful voice that is so easy to keep on repeat. It's always a plus to find artists that can completely calm you with their voices.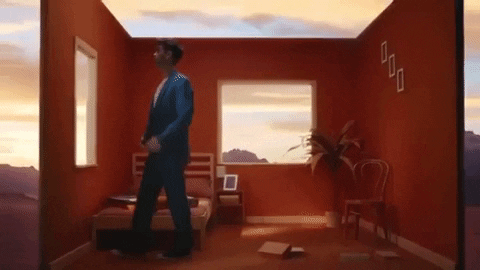 Cry Over Boys feels like the biggest call out of all time. This subject matter just hits different. Likewise to a lot of you guys we can relate to crying over boys we haven't met in real life. The lyrics to this track are just all too real, Alexander knocked it out of the park. In the song Alexander sings, "Back to crying over boys you know would never cry about you" and it felt like a punch in the gut. But the best songs do that, they make you feel emotions intensely.
The song is soft but at the same time, we could see ourselves screaming the lyrics during a night drive in our cars. It's rare to find a song where the second you listen you feel like you wrote it, that song is cry over boys. You can tell how incredible Alexander is with his pen.
Can we just say the scene on top of the car gives us major Perks Of Being A Wallflower vibes?
The way neon colors are being played with at night in this video is so visually pleasing. Everything about this video is so perfect. There is a vulnerability with it that you can only see by looking at someone's face as they sing.
Following the release of Cry Over Boys Alexander talked with Zane Lowe all about it. He talks about how a lot of people write from trauma, but for him, it takes a bit to gain perspective and how he's feeling. We thought that was super interesting as a lot of people act on impact.
One of our favorite parts of the conversation was getting to hear Alexander talk about The 1975. Hearing how he talks about being able to listen to music he loved four years ago again like old The 1975 music was certainly such a relatable thing. Sometimes you go through things and can't listen to or watch anything that reminds you of the experience. When it finally stops hurting enough to experience the joy the things once brought you it's beautiful, we are so happy Alexander is in that stage.
Alexander also spoke to Zane about putting himself out there for love. He explains that "it's counterintuitive because the only way to actually find love is to put yourself out there and be willing to get hurt. But at the same time, It's so easy to look for love so hard that you actually sacrifice your own sustainable happiness and your own long-term love." He describes it as a double-edged sword which is the perfect description of putting yourself out there.
You can listen to the full interview here!
We would love to hear from you! What do you think about Cry Over Boys? Let us know by commenting down below or tweeting us @TheHoneyPOP! We are also on Facebook and Instagram!
LEARN MORE ABOUT ALEXANDER 23:
FACEBOOK|INSTAGRAM|TWITTER|WEBSITE|YOUTUBE
Image Source: Alexander 23 on Facebook