https://www.instagram.com/p/BDRkUfPjCbm/?utm_source=ig_web_copy_link
https://www.instagram.com/p/BFEp7OUDCdi/?hl=en
https://www.instagram.com/p/CA0rNg0n1-f/?utm_source=ig_web_copy_link
Harry Styles is so much more than just a globally recognized musician. We all know that his captivating looks, cute British accent, and a contagious smile (and long gone those beautiful long locks that we miss) make him an absolute heartthrob!
Talent, Charisma, and A Head Full of Beautiful Hair
His talent and charisma reflect through his mellifluous vocals that are perfectly blended with soul-stirring lyrics and rocking melodies. Combining that with his energetic presence whenever he gets on the stage. One that simply puts the stage on fire, showcases that he's indeed a once-in-a-generation star. And probably that's the reason why legends like Stevie Nicks and Mick Fleetwood "adopted him." But that's not all. Apart from being a part-time comedian and juggler, he's an eternal ball of joy and sunshine. A role model people would want to look up to, a safe space for his fans, or how they often say, Harry feels like home! <3
No, we aren't crying, it's just sweat, we promise!
Embarking on his musical career ten years ago with the Season 7 of The X Factor UK, later becoming 1/5th member of one of the most revolutionary boy bands of all time, One Direction. He continued carving a way for his successful solo career with the release of his self-titled debut hit album Harry Styles and then the sophomore album Fine Line. It is safe to say that he is growing to become one of the most influential musicians of modern time. Even after achieving significant accomplishments and global fame at a very young age, Harry Styles didn't forget where he belongs. He is still connected to his roots and comes off as a considerate and humble person to whoever he meets and wherever he goes.
Harry Styles: Socially Aware
But hey, we are NOT done here. Apart from his career accomplishments so far, Harry possesses some fantastic qualities that set him apart from many of his industry peers. One of the, being socially aware. He uses his massive platform to be vocal for various social causes and become a voice for different charities. He speaks about the issues he feels passionate about. Unafraid to voice his opinions while encouraging the support from his millions of fans.
For starters, "Treat People With Kindness" are not just words that Harry preaches about treating people with love and compassion, but used as a staple in his merchandise. Still, he has actually embraced the saying himself. The man is hugely giving and has a heart too big even to define. He has donated more than 1.2 million dollars generated from his debut solo tour in 2017 to 62 charities worldwide that benefited an extensive range of causes such as March For Our Lives, Help Refugees, Time's Up, and We Love Manchester Emergency Fund. You can check out the entire list of charities where the donations were made here! He also helped hundreds of young people register to vote through the Headcount campaign and led to more than 5,000 direct connections between fans and the local charities.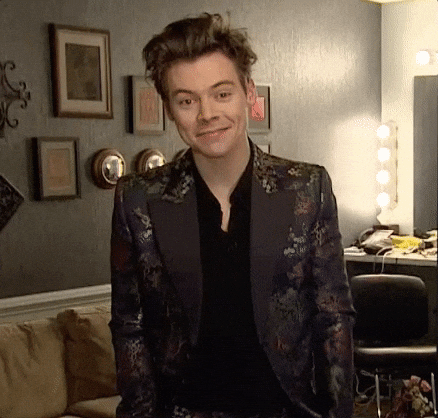 He also practiced water conservation for all his shows on the tour. Saving 13,200 water bottles and approximately 6,500 gallons of recycled water. Harry has raised awareness of World Water Day and shown his support for DROP4DROP water conservation project that works towards providing access to clean water, transform lives and create opportunities, and lay the foundations for a bright future. You can check out his contribution from 2015 here!
In 2016, Harry put the internet into a frenzy when he posted his chopped signature hair locks on Instagram. Captioning "Whoops. #Littleprincesstrust," indicating that he has donated his hair to the Little Princess Trust. An organization that provides real hair wigs to children suffering from hair loss due to cancer treatment or other conditions. Even though we miss the prince-Harry era, we genuinely support his gesture for a lovely cause.
He stood up in support of Emma Watson and a dozen other male celebrities for the #HeForShe movement that aims towards gender equality. Bringing one half of humanity in full support of the other half and showcases that we are all the same.
Supporting Others Unconditionally
For years, Harry has openly supported the LGBTQ+ community, from waving pride flags in his concerts to helping a fan coming out to their mother in 2019 at a concert in San Jose. Creating a safe and inclusive environment for all the attendees on all his shows. He loves all fans who support him unconditionally, regardless of what groups they are part of.
"If you are black, if you are white, if you are gay, if you are straight, if you are transgender — whoever you are, whoever you wanna be — I support you. I love every single one of you."

Harry Styles, during his show in Stockholm, Sweden in 2017
Harry dropped limited-edition clothing during Pride month, and the profits generated from the shirts were given to GLSEN. Previously, he showed his support to gay rights charity Stonewall on its 25th anniversary.
If you are a Harry Styles fan, you probably already know his immense love for Gucci's brand. In July 2018, he donated his signature rainbow Gucci loafers. The ones which he flaunted during the Dunkirk press tour to support LGBTQ mental health charity London Friend. London Friend is the oldest LGBTQ charity in the UK that has helped hundreds of thousands of LGBT individuals. Offering support on mental health issues resulting from struggles of sexual identity, alcohol and drug abuse, and domestic abuse.
Last year, amidst the global health crisis due to the Covid-19 global pandemic, Beirut's city in Lebanon suffered an unfortunate warehouse explosion. Spreading a shockwave across the globe. While many celebrities extended their support to charities working towards rehabilitating affected people, Harry announced on his Twitter that he has made a donation and urged his fans to help in whatever way they can. Harry's fundraising effort has raised close to approximately $8.1 million for people impacted by the unprecedented disaster!
In May 2020, the singer-songwriter showed his support to the Black Lives Matter global movement. Not only he shared a post on his social media accounts where he acknowledged his privilege and further talked about the need for social change and to be anti-racist, but he also supported the BLM charity and attended the BLM march.
Harry Cares
Last year, Harry also auctioned off his signed guitar to raise money for MusiCares, an organization that helps out industry professionals who have been affected by the coronavirus pandemic. He also supported the charities throughout these years, such as Aid Still Required, Alzheimer's Society, Amnesty International, Born This Way Foundation, Muhammad Ali Center, Nordoff Robbins, Save the Children, and Trekstock.
Harry is a beautiful person inside and out. Whether you're a fan or not, but you've to agree that he's a young soul with a heart of gold. He loves his fans and works together by showing unconditional and unstoppable support to him. They are not just a bunch of admirers of his music or looks but genuinely adore his admirable personality!
Well, this is not an exhaustive list of whenever Harry wore his activist hat but a quick run down to see how many times Harry Styles became a true role model and lit up people's lives! What do you love the most about Harry Styles? Let's keep the conversation going while you share your thoughts in the comments section below or tweet to us at @TheHoneyPOP! Connect with us on Facebook and Instagram!
Want to read more on some amazing music? Check this out!
TO LEARN MORE ABOUT HARRY STYLES:
FACEBOOK | INSTAGRAM | TWITTER | WEBSITE | YOUTUBE
Featured Image Source: Still courtesy of Apple Music Interview with Zane Lowe
Khushboo Malhotra
Khushboo Malhotra works as a freelance journalist, digital marketing & media strategist, and content marketer featured in various global and national media publications and works alongside B2B, B2C, and eCommerce brands. A wide range of her work spans music and entertainment culture, sustainable lifestyle (including sub-niches), and SaaS. She enjoys writing novels and designing screenplays, grooving at concerts, or exploring new fashion and cuisines that tickle her taste buds when she is not working. Have a story? Get in touch: khushboomalhotra24@gmail.com