The Pretty Reckless have a pretty hot music video out for their new single 'And So It Went' and we're beside ourselves with excitement! The track also features such high energy guitar, courtesy of Tom Morello, that all the new year cobwebs have been blown away. We can't wait to headbang and mosh to this heavy track when gigs start up again, but in the meantime, you can rock out while checking out their sick video. 
Have you been living under a rock and aren't aware who exactly The Pretty Reckless are? Then allow us to give you a quick masterclass. They hail from New York and have spent more than ten years rocking their way through the rock and mainstream scenes and are the first female-fronted band to have five No. 1 singles on Billboard.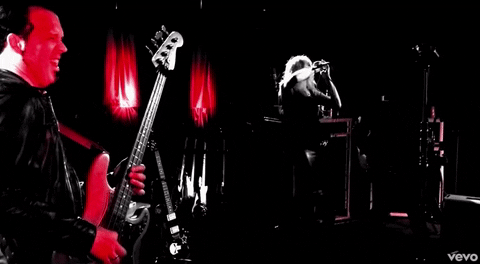 That's some pretty fiery girl power if you ask us! But take that punk attitude, lead singer Taylor Momsen's huskily angelic vocals, and add Rage Against The Machine's Tom Morello and you've got a spicy hot track right there.
"The world has been in such a state of civil unrest, 'And So It Went' basically comes from that vision. As a songwriter, I feel like I'm not here to preach. I use music to observe and communicate what I see around me. This song felt like the perfect storm for Tom Morello to join in and rip the sound waves apart with his guitar. It was more than a pleasure having him add his unique and defining sound to the song."

Taylor Momsen, The Pretty Reckless
The video itself features some drop-dead gorgeous visuals. But we're not sure if we want to be Taylor Momsen or if we want her boots?! Everything about the cinematography screams power, rock, and self-confidence; things we're taking into 2021 with a storm!
What do you think of this latest track? Falling in love with The Pretty Reckless? Want Taylor Momsen's boots as much as us? Let us know in the comments below or by tweeting us @TheHoneyPOP! You can also hit us up on Facebook and Instagram!
Looking for more rock or pop-punk? Look here!
TO LEARN MORE ABOUT THE PRETTY RECKLESS:
FACEBOOK | INSTAGRAM | TWITTER | WEBSITE | YOUTUBE
Featured image source: The Pretty Reckless Facebook