Welcome to Fanlanthropy – a new series here at The Honey POP where we shine a light on incredible stans who are using the power of fandom to do good in the world and help out important causes. Fandoms are super powerful in sharing information and working on projects, so using those impressive skills for a good cause ends in some great results.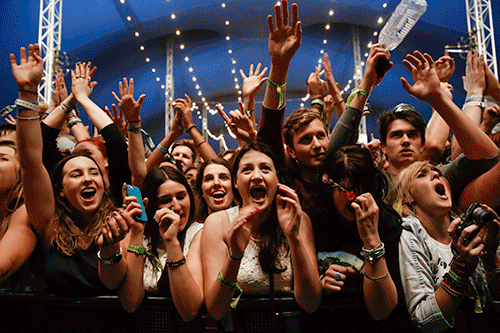 2021 may still be young but already Indonesia has been hit with natural disasters in the shape of fatal earthquakes, deadly landslides, and volcanic eruptions. According to the Indonesian National Board for Disaster Management Agency (BNPB), there has been a staggering 185 natural disasters in Indonesia in the first three weeks of 2021 alone, resulting in 166 lives being taken so far in January 2021, compared to 91 people who lost their lives in natural disasters in January 2020. Tragically, environmental disasters are not unusual for Indonesia, with the country recording a total of 2,291 disasters in 2020.
With many people in the country being left with their lives destroyed, aids and relief organizations are crucial. Sepuluhbungkus is an independent, social charity that helps support those in need, such as victims of natural disasters and feeding those in need. In honor of Changmin of TVXQ's birthday, Indonesian fans have been inspired to create a project to assist the likes of Sepuluhbungkus, and we spoke to the organizers to find out more.
Can you introduce yourself to our readers?
Hello, The Honey POP! I'm Prabarani, a Changmin fan for 12 years and Changrity Founder from Rembang Regency, Central Java, Indonesia. I have started doing changrity last year. Changrity a.ka. Changmin's Charity is an independent social charity project on behalf of Shim Changmin's name. Established to share alms with those who need them. Starting from personal funds then continued to open a donation system to fans who want to join us. This idea comes up simply because Changmin has had a positive impact on my life so that I want to repay it with something kind and useful for other people.
In honor of Changmin's birthday, you've chosen to work with Sepuluhbungkus to raise money in order to help feed homeless people. What was it that made you choose this project?
Well, this project isn't the first time. Changrity already did the same project for his previous birthday. Why I choose this concept is because of Shim Changmin himself. Changmin is well known as a public figure who has a heart of gold and has taken part in a number of charitable efforts. As a big fan, I want to do a similar thing. I started with motivation "It's not about the amount of donation but it is more about helping people who need it no matter how small it is."
Last year I managed it all by myself. From choosing the right food for them, arrange the donation from local and international fans and delivered the food to homeless people. Changrity has Changrity Warriors (myself, Angelika, Anggit, Benedikta, and Laras.) Changrity Warriors are the people who help me to organize the food. And this year, I chose to do a collaboration with Sepuluhbungkus in organizing the foods since Changrity Warriors have other responsibilities. Other than that we live in different cities so it's a bit difficult to reunite. Therefore from the beginning, all concepts of the project (theme, donation system, etc) the still managed by me.

Can you tell us a bit more about Sepuluhbungkus? How will the donations to this fundraiser benefit them?
Sepuluhbungkus is independent social charity consists of three founders. They aim to share alms with those who need them. From personal funds then continued to open donation system. Every Friday they deliver food to homeless people and those who need it. People who want to join but don't have time to go to the field can donate through Sepuluhbungkus and they will arrange it for people in need. Currently, Sepuluhbungkus has a charity program to help flood victims.
We know Changmin has a heart of gold and has taken part in a number of charitable efforts, how would you say he has inspired you?
I knew Changmin when I was 14 years old. At that time I was a bully victim because of my appearance and being a kpop fan. After I saw Changmin on the internet, my life has changed. I was given a memorable time by him for 12 years. He has taught me how to be a better person, how to believe in myself, and that being true to myself is the key and nothing to be ashamed of. I owe him all the happiness he gives me being his fans and the dark moments he has rescued me from. I can't count the number of times Changmin has made me smile through my worst moments. He is my Vitamin. Family, friends, co-workers already knew about how important Changmin is in my life! I am not ashamed of showing that I'm his fan publicly. That's the reason I do this charity program on behalf of his name.
You did something like this last year, and it was successful! Do you have any stories from that?
My eyes were teary when I gave the box to one of the homeless people, he was crying after receive it and said "thank you" so many times. I assume they had been starving all day. I can't forget their happy face when received the box and kids' sincere smile when they were eating the rice box.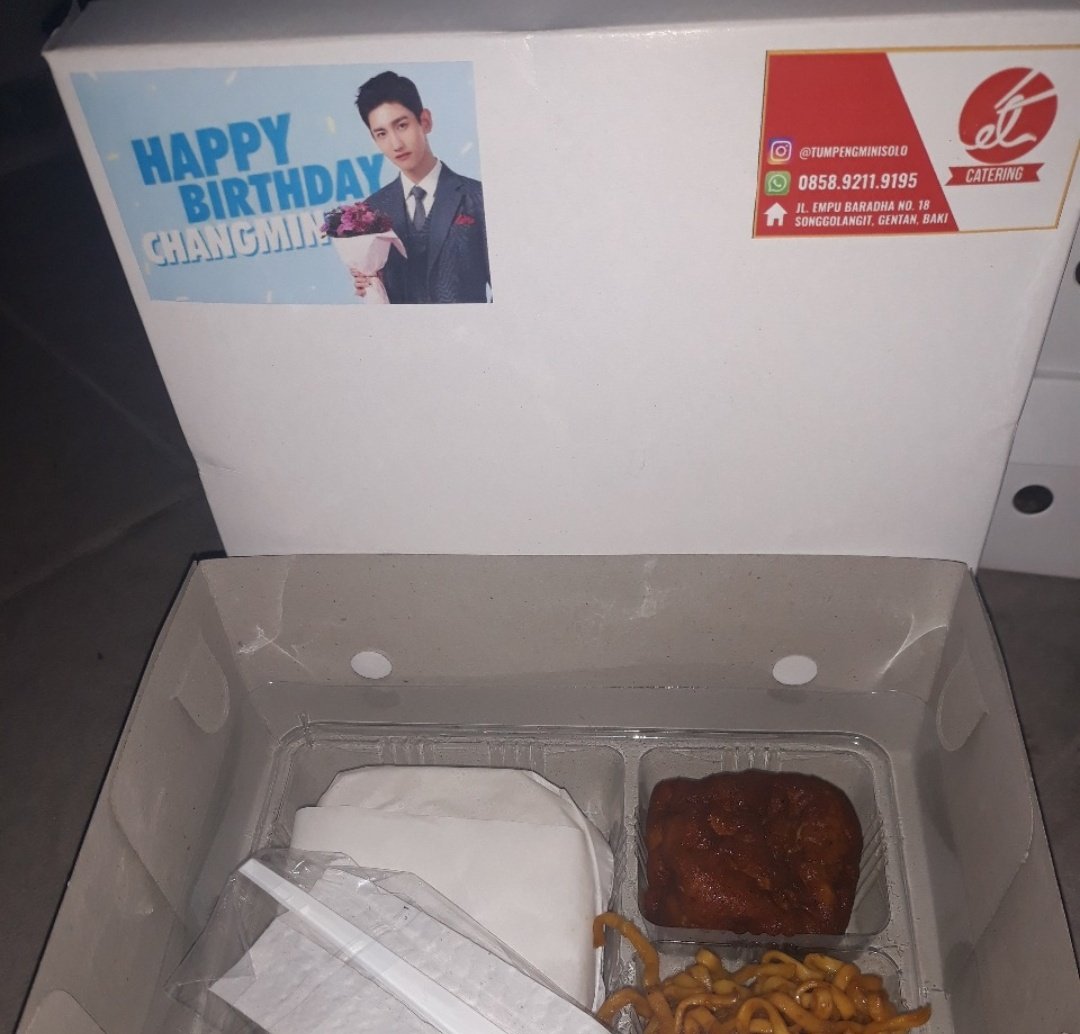 Fandoms are super powerful, what do you think about fandoms and the importance of using their platforms for vital causes such as this one?
Fandom is a family. A family is a group that can share dreams with, where we can laugh and love together. Of course, I believe a family can be super powerful to support each other. In this case, we are from different countries, speak a different language, have different cultures but we can be united to support our idol. I think that's important to utilize a fandom platform for good causes so fandom can be worth more than just a fanbase. I sincerely appreciate the support from one of the biggest Changmin fanbases on Twitter @chwangpics, because the project then went viral after being shared, retweeted, and liked. I can't thank them enough for that.
How can people support your fundraiser?
People can support this project by send a donation through Paypal for international fans and local bank account for Indonesian fans. I have a dream that one day, the Changrity program can go bigger than it is now. I mean not only feeding homeless people once a year but every day.
I dream someday the Changrity program will be able to provide them with access to education. I believe proper education not only provide safe spaces and security whilst they are on the streets, but also opportunities to move away from the streets and go on to lead happy and healthy lives. To be exact, I dream of the Changrity program to release homeless/street children to the right education.
Everyone can get in touch if they would like to enquire about joining our program, offer a comment, or get involved in our program by visiting our Instagram or our Twitter.
Thanks, Prabarani! We know Changmin would be over the moon!
Will you be donating to this fundraiser? What fandoms do you know that are doing good? Let us know down in the comments below or by tweeting us @TheHoneyPOP!

TO LEARN MORE ABOUT CHANGMIN:
FACEBOOK | INSTAGRAM | TWITTER |WEBSITE
Featured Image Source: Bibi Lara/The Honey Pop