[apple_music_ad artist="BTS" song="Dynamite" genre="KPOP"]
BTS is constantly feeding us with top-quality content. Last night was no exception as the septet took to the world's biggest music channel to deliver MTV Unplugged Presents: BTS.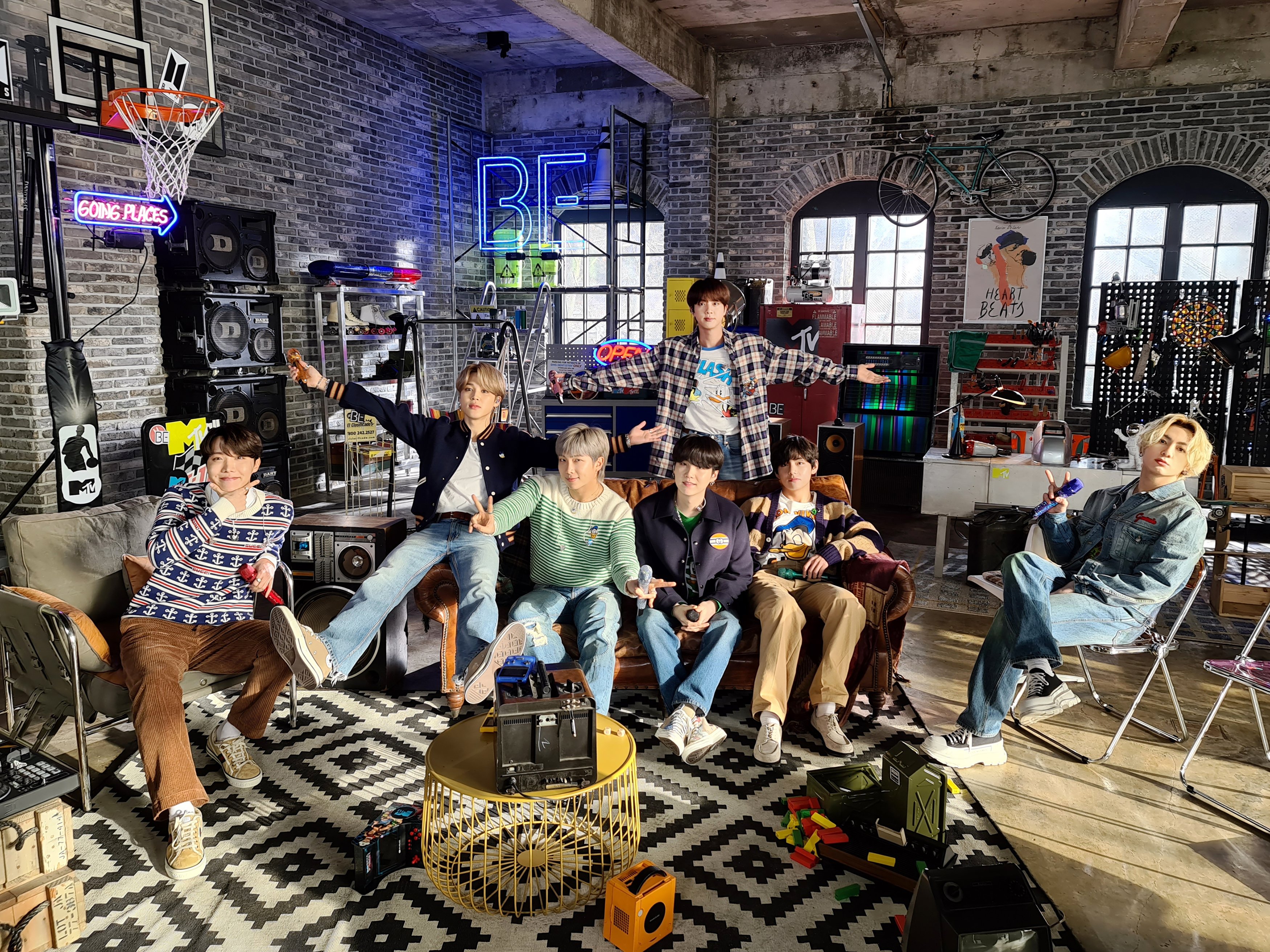 Premiering on local MTV channels around the world, the special was just shy of 30 minutes, and saw the Bangtan Boys in relaxed scenarios as they gave intimate performances of songs from their latest album, BE, including 'Telepathy,' 'Blue & Grey,' 'Life Goes On,' and 'Dynamite' as well as a surprise cover of Coldplay's 'Fix You.'
The entire session was such a comforting and relaxing experience for both BTS and ARMY, as well as a celebration to have SUGA back with the boys following his shoulder surgery. Seeing the seven members together was an absolute joy for everyone. As noted by the boys, it's not too often we get to see stages that include their B-Sides other than in concert. It was a real treat to see them performing 'Telepathy,' especially as the opening song. And all of them in matching Donald Duck Gucci? Listen, if there's a Disney X BTS collab coming, just take our money, okay?
While dealing with such a challenging year, not being able to find escape at concerts and live performances has proven challenging for both the fans and the boys themselves. Still, their efforts to comfort ARMY during these unprecedented times have proven to be outstanding, and the entire BE album offers a message of solidarity, hope, and comfort. Seeing these stages live in such serene settings truly felt like a safe space for any fan to escape. It once again proved that BTS are not just incredible performers: they are artists, showing that they have the complete package and rightfully deserve their copious amount of success.
The fan favorite 'Blue & Grey' performance was indeed something emotional and an utterly satisfying thing to witness. ARMY, who have been around since the In The Soop series, will have heard the rough recording of the song by V, which was initially intended for his yet-to-be-released debut mixtape, and know the story of how the other members encouraged him to add it to the latest album. Translating the English lyric song back into Korean and genuinely capturing the emotions many of us have felt during the struggles of the past 12 months. Seeing the end result and it performed live was a true gift for fans which has definitely been cherished.
BTS' choice to add a cover into the set was such a delightful surprise, and 'Fix You' was the perfect choice because the song truly describes the connection and relationship that the septet has with their fans. BTS is famously known for being able to provide ARMY with a place of solace and real escapism from harsh realities, ultimately trying their best to 'fix' them – or at least relieve them of any stress that life may put on their shoulders. The song also truly showcased the boys' abilities to perform pretty much any song given to them. Their own songs typically accommodate for the rap line and the vocals, but this cover saw RM, SUGA, and j-hope harmonize flawlessly with their vocal line and create the most alleviating cover that has had fans talking about and praising non-stop ever since.
We have yet to get tired of BTS performing their latest single, 'Life Goes On,' and don't think we will any time soon. The song born out of emotions from the pandemic honestly reminds us that while we may be living in strange and fearful times, life does go on, and we will once again be united with loved ones and the artists who bring us such unconditional love and joy. It's a staple for any performance this era and is a message that we can never hear enough of right now.
Of course, it was only fitting to end things on a high with such soft and emotional songs. 'Dynamite' is the upbeat sister of 'Life Goes On,' delivering similar messages and inspiring us to make the best out of situations we don't have much control over. A fun and bouncy performance, BTS ended the Unplugged session with a little funk and soul, which had us dancing in our rooms without a care in the world! As our love for these seven boys flowed through our veins, reminding us just why we stan them.
The program as a whole united ARMY once more in excitement and our shared love for Bangtan, creating more good vibes and precious memories that help us during difficult times and have us even more excited to see them in the flesh when we reach the end of the pandemic. We're so thankful to have BTS in our lives; real lights in the dark that bring the message of hope when we need it most.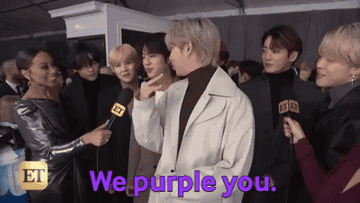 Did you catch MTV Unplugged Presents: BTS? What was your favorite performance? Let us know down in the comments below or by tweeting us @TheHoneyPOP!
Need more BTS in your life? Of course you do!
TO LEARN MORE ABOUT BTS:
FACEBOOK | INSTAGRAM | TWITTER | WEBSITE
Featured Image Source: Courtesy of BigHit Entetainment
Jazmin Williams
Creative Director of The Honey POP. Disney and pop culture enthusiast.