At this point, it's safe to say the past 12 months really threw the world for a loop, right? And, as a consequence, a bunch of stuff is still happening quite differently from what we've seen before. That's the case for one of our favorite things: award shows. The next of which will be the Grammy's, on March 14th.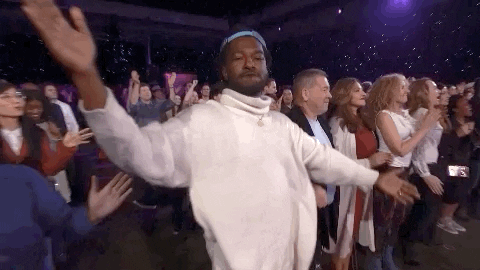 While in previous years everything happened with all the artists dressed up to the nines, walking the red carpet – together in one place – speeches and lots of hugs, this year it's all gonna have to happen differently because Covid is still a very real thing. However, the GRAMMYs are still happening, only this time it'll have a lot fewer people together and a lot more "let's hope the internet doesn't fail us."
But before the 63rd GRAMMY Ceremony itself begins, we have the Premiere Ceremony, which this year will be live-streamed internationally via GRAMMY.com next Sunday at noon PT/3 PM EST. Hosted by miss Jhene Aiko, this premiere is where we start getting in the mood, with the first performances by some of the nominees and also when the awarding of some categories begins. Among the performances scheduled to happen on this first part of the event, are Burna Boy, Terri Lyne Carrington + Social Science, Igor Levit, Rufus Wainwright, Poppy, and many others.
[apple_music_ad artist="Jhene Aiko"]
You can check out the complete list of nominees here!
Will you be tuning in to the Premiere Ceremony on the 14th? Tell us in the comments or tweet us @TheHoneyPOP! You can also find us on Facebook or Instagram.
TO LEARN MORE ABOUT THE GRAMMYS:
TWITTER | FACEBOOK | INSTAGRAM | WEBSITE
Featured Image Source: GRAMMYs Official Website