[apple_music_ad genre="K-Pop"]
TikTok has gone from being the app people found cringe-worthy to everyone using it, including brands and artists to promote themselves! Of course, K-pop artists are no exception and have all hot-footed it to the video app to join in on trends and even create their own. From big groups to smaller artists, we're sharing with you some of the best K-pop artists who are dominating the TikTok game.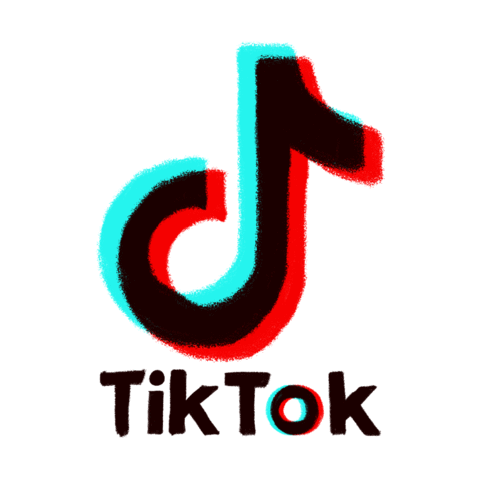 Target
@target_official

B!!W!! Brothers🤟🤟Instagram 👇👇. Woojin👉👉wooji_nii. Boun👉👉imbo_un
Target has a whopping 1.9 million TikTok followers and has been rapidly gaining fans through the app. Known for introducing themselves as "the K-pop group, not the store," the six-piece boy group has been posting their flawless dance skills as well as some comedic skits, with the maknae Woojin being the most active member. Definitely worth following!
Follow Target on TikTok
Cherry Bullet
Making use of promoting their songs and taking part in cute and funny trends, Cherry Bullet is definitely clued up when it comes to TikTok. Always sporting the cutest fashion and having the best time with their members, it's hard to not stan them for their uploads alone!
Follow Cherry Bullet on TikTok
AleXa
If she wasn't an idol, we're pretty sure she'd be a pro-TikToker. AleXa serves up stunning outfits, cosplays, challenges, and more, truly recognizing the best way to engage with her fans and audience, and we applaud her for it! Honestly, she can be your TikTok and K-pop crush.
Follow AleXa on TikTok
Tomorrow X Together
The TXT boys are peak Gen Z idols and prove it on their TikTok account! Joining in on the trends, and even recognizing their own 'Dolphin Cult' made viral by their fans, this quintet knows what's up when it comes to viral content.
OnlyOneOf
OnlyOneOf is another group with a hot presence on the app. With 1.6 million followers, these boys truly let out their comedic side, showing off their dashing personalities for their fans and honestly, we are hook, line, and sinker!
EVERGLOW
Rising girl group EVERGLOW is serving us whatever we want on their all-you-can-eat TikTok buffet. From comedy to cuteness, covers, and more, we're having some serious friendship envy over here but the content we're being fed is *chef kiss.*
Stray Kids
Stray Kids are real trendsetters on TikTok and have been using their music to do so. Not only are they on their main account but they even have the Stray Kids Japan account which sees them clowning around and making STAY smile with their comedic content.
P1Harmony
P1Harmony truly brightens our day whenever they upload to TikTok! Though they do promote their comebacks on the app, you can mostly see them joining in on the latest trends and goofing about. Idols by day, TikTokers by night.
ENHYPEN
Newly debuted group ENHYPEN are among the target audience for TikTok so it's no surprise they're on the app! They've already accumulated over 4 million followers and are utilizing the app in the best way possible to grow a bond with their beloved ENGENE.
Henry
It's not just the Gen Z idols who are active on TikTok, as Henry is also on the app! He's giving the younger users a run for their money with his hilarious and chaotic content, and we honestly love to see it. It's also a lowkey genius way to introduce new K-pop fans to the older generations.
Dreamcatcher
Dreamcatcher are the queens of duality when it comes to TikTok. They're either looking like real goddesses showing off their baddie looks or they're being adorable with silly trends. And honestly, it's everything.
VICTON
Honestly, VICTON on TikTok has been a lowkey savior when it comes to their choreography because it feels like we're able to pick it up a whole lot easier. Not to mention the challenges they create which encourage fans to get involved. Are we ready for locals to be taking on these dance routines?
Which K-pop artists are you following on TikTok? Do you have a wishlist of any that should be more active on the app? Let us know down in the comments below or by tweeting us @TheHoneyPOP!
Need another fix of K-pop content? Right this way!
Featured Image Source: Jazmin Williams for The Honey POP