Today is International Women's Day and we are celebrating the incredible women in music who have inspired us here at The Honey POP as well as you, our dear readers. From their inspirational songs to their empowering impact on their fans, these women know how to make some noise and leave their mark on both the industry and society. So without further ado, here's The Honey POP's List of Empowering Women…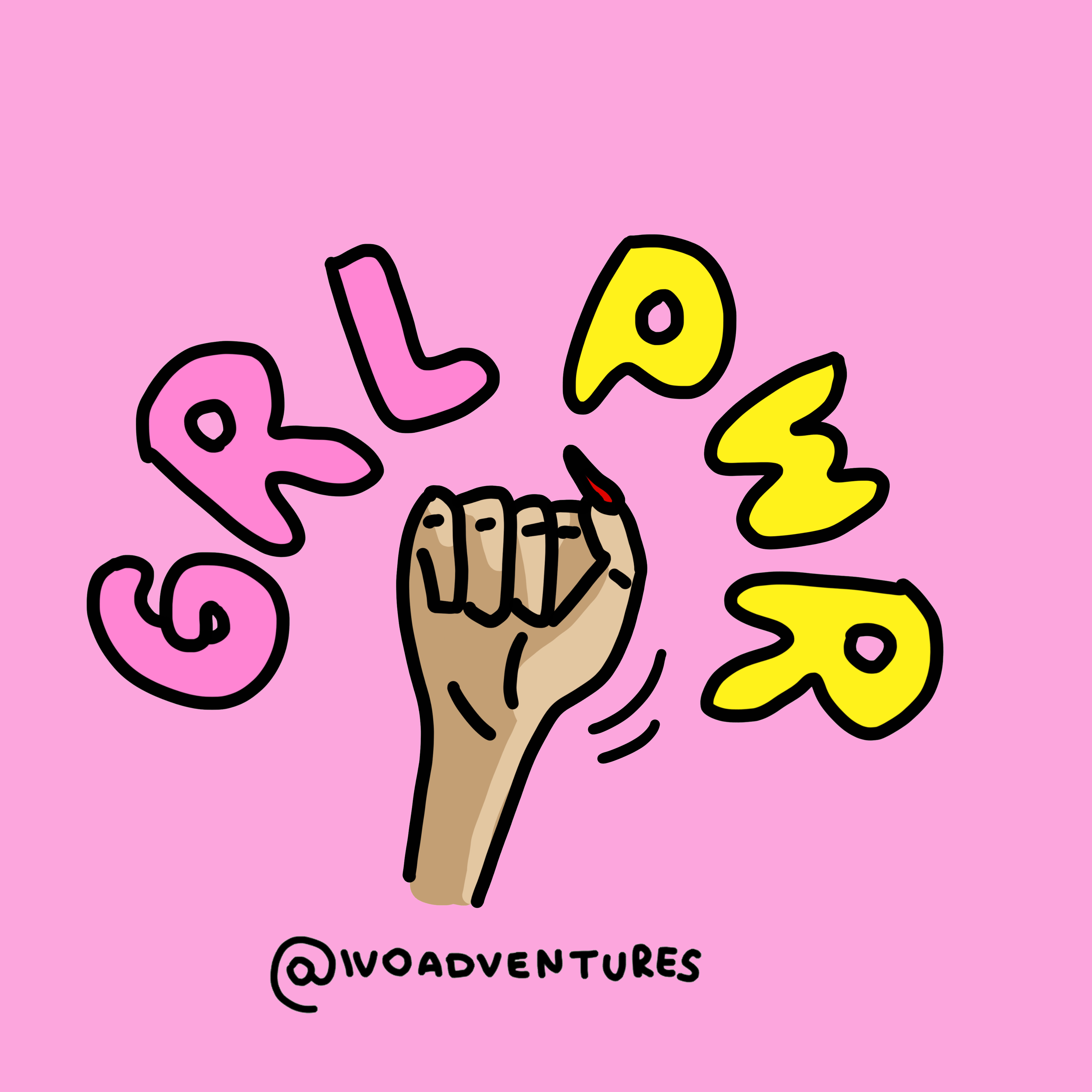 Halsey
Halsey is someone who has refused to let hurdles get in her way. She's never afraid to talk about the subjects society may turn its backs on and will stand up for what she believes is right. As well as a musician she is an activist and uses her platform to raise the voices of those who need to be heard. She was an active attendee to peaceful protests for Black Lives Matter and openly talks about human rights, with her public activism encouraging her audience to get involved and use their voices. She's also part of the LGBTQIA+ community and makes a conscious effort to show support and even writes songs that are fitting for the community.
[apple_music_ad artist="Halsey"]
Little Mix
Little Mix has become an important piece in girl group history and has been an influence on Mixers for a decade this year. From self-love to girl power, and everything in between, our girls are such influential and empowering women that have such a positive impact on so many. They're also very open about their struggles such as Leigh-Anne's experiences with racism, Jade's battle with anorexia, and Perrie's journey with anxiety, reminding fans that they aren't alone. They may be one of the biggest girl groups of our generation, but they openly show us they aren't the airbrushed perfect people that the media want us to believe. They're also major LGBTQIA+ allies, and get involved with activism.
[apple_music_ad artist="Little Mix"]
Jesy Nelson
Jesy has been an inspiration from day one right up to her departure from Little Mix and continues to be one still. From her documentary Odd One Out and co-writing empowering songs such as 'Salute,' 'Strip,' and 'Little Me.' Jesy has had such a positive influence on her fans, and her brave move to put herself first when choosing to leave the group reminded people that it's okay to put yourself first when you need it. Having dealt with body image issues, she also reminds fans that they are perfect the way they are and shares her journey of dealing with her struggles under the spotlight.
Normani
Normani is someone who believes that her purpose is more than just music. Since branching out as a solo artist, she has stopped holding herself back, been constantly on the grind working hard, and wants to represent fellow black women. Speaking about working on 'Motivation' in an interview with Cosmopolitan back in 2019 she said: "I told the director, 'I want this to be as black as possible. I was like: 'let's show black culture.' Why does pop music have to be so white? Why don't we make it a little bit more me?." Even with her debut album yet to drop, Normani is already making her mark on the music industry and has been empowering fans around the world. Just imagine her impact when her record drops!
[apple_music_ad artist="Normani"]
Demi Lovato
Demi Lovato is willing to share any mistakes or setbacks she encounters in her life in hopes to spark a conversation, break taboos, and remind people they are not alone. She avidly speaks about mental health, addiction, anti-bullying, Black Lives Matter, and self-love, much of which she has implemented in her music. She has worked with several charities and foundations surrounding these topics and reminds fans that recovery is not linear. Back in 2016, Demi was also awarded the GLAAD Vanguard Award for her activism surrounding LGBTQIA+ rights.
[apple_music_ad artist="Demi Lovato"]
Fletcher
Fletcher is an LGBTQIA+ advocate who makes music outside of a heteronormative society. Speaking about using WLW in her music videos, she said to Glamour in 2017: "I wanted to depict the beauty and normalcy of falling in love, regardless of gender. The more that queer love stories are normalized, the less of a stigma [they'll have], and I want to [contribute to] that conversation." She has also supported sexual assault survivors, releasing her song 'I Believe You' and penning a #MeToo-inspired letter to Billboard. In addition to this, she has participated in the likes of Girl Up – a project founded by the United Nations – in support of women's empowerment efforts.
[apple_music_ad artist="Fletcher"]
Rena & Nia Lovelis
The Lovelis sisters of Hey Violet are real inspirations to young women aspiring to chase their dreams of a music career. With Nia being a kick-ass drummer, and Rena rocking the bass, they remind us that women are phenomenal musicians and we need more female-fronted bands. They both kick misogyny to the ground and walk all over it while marching along reminding people to stand up for what is right and what they believe in, all while uplifting fellow women. They are politically active and empower their fans to stand up for what is right and to use their voice to vote.
[apple_music_ad artist="Hey Violet"]
Jessi
Jessi is a hard-working, self-confident artist who doesn't take nonsense from anyone. She defies the standard Korean beauty expectations and while she has received criticism for it, she stands up for herself and doesn't tolerate unnecessary comments, and is open about cosmetic procedures she's had, not caring about what others think. She's super honest and not only talks about being "real," she acts on it, too, and willing to make a change on what she's not happy with, rather than settling with the situation.
[apple_music_ad artist="Jessi"]
Lizzo
Lizzo is a queen of being a total boss bitch and encouraging body positivity and self-love. She embraces who she is and encourages others to do the same. She uses her platform to share kind messages and reminds people of their worth and also talks about important issues to shed more light on the topics. Her music is something that picks us up during our down days letting us know that we are 100% worthy of love, especially from ourselves.
[apple_music_ad artist="Lizzo"]
Miley Cyrus
Unapologetically herself, Miley is someone who invigorates people to just be themselves, not what others want them to be. She also throws herself into working and supporting various causes, having been involved with Get Ur Good On (now known as Youth Service America) when she was younger, and is now the founder of The Happy Hippie Foundation. A nonprofit organization whose mission is to rally young people to fight injustice facing homeless youth, LGBTQIA+ youth and other vulnerable populations. Rather than trying to be perfect, she does her best to be real which she believes is the most important thing you can be.
[apple_music_ad artist="Miley Cyrus"]
BLACKPINK
BLACKPINK is making waves in the music industry and turning the heads of those outside of the K-POP community, and is reminding people you don't have to always follow the trend, but set your own. They're breaking and setting records for women in K-POP, and are real pioneers of the genre gaining popularity internationally. They also have huge hearts, having donated their prize money from their Elle Style Award in 2018 (worth ₩20 million) to low-income and single-parent households in South Korea, and also supporting numerous causes such as Hope Bridge Association of the National Disaster Relief for the Goseon wildfire in South Korea and MusiCares. They also called for action on climate change in 2020, promoting the 2021 United Nations Climate Change Conference.
[apple_music_ad artist="BLACKPINK"]
Miquela
Miquela is an artist who turns heads due to the fact she is a robot. But rather than involving herself in the media and society's continuous conspiracies about her, the AI pop star uses that attention given to her on her platform to talk about important topics. She utilizes her platform more than most humans, and is constantly involved with philanthropy work, including but not limited to Black Lives Matter, LGBTQIA+, women's rights, and encouraging people to vote. Though people question whether or not she herself is real, she definitely gets real on her platform, reminding her millions of followers that it's okay to not be okay and not everything is picture-perfect like social media tends to depict things as.
[apple_music_ad artist="Lil Miquela"]
Ariana Grande
Ariana is one of the biggest female musicians of our generation, and she knows that comes with the privilege of having a voice that is heard. It's no secret that she has had a lot to deal with, and openly shares her journey of dealing with mental health and trauma. She has also attended events such as the Women's March, March For Our Lives, and the Black Lives Matter protests. She openly empowers people to use their voice and vote at elections, and enlisted HeadCount to join her on the North American leg of her 2019 Sweetener Tour to help fans sign up to vote in the 2020 elections. She is also someone who takes a stand against misogyny, reminding us that women are equal to men.
[apple_music_ad artist="Ariana Grande"]
CL
CL is one of the most influential women in K-POP, well-known for her strong and independent portrayal of women in a conservative Asian country such as South Korea. The former 2ne1 rapper turned solo artist chose to leave one of the biggest entertainment companies in the industry to become independent, showing people that it's important you do what's best for you. She has openly spoken about Black Lives Matter and called for solidarity over the movement while reminding people that K-POP is inspired by black artists. She also overall has a catalog of empowering music that inspires fans around the world.
[apple_music_ad artist="CL"]
Taylor Swift
One of the biggest princesses of pop, Taylor empowers us in a number of ways. From taking a stand against misogyny, encouraging people to vote at elections, and using her enormous platform to voice topics such as LGBTQIA+ rights, cancer research, and Black Lives Matter. While constantly supporting and donating to numerous charities such as UNICEF, MusiCares, Elton John AIDS Foundation, Stand Up To Cancer, and Children's Hospital of Philadelphia to just name a small few. And perhaps her refusal to stick to a single genre is an unconscious (or totally intended) act to remind people that you don't need to be confined into a box.
[apple_music_ad artist="Taylor Swift"]
Selena Gomez
Selena Gomez is an icon for our generation. The singer, actress, and producer has spent more of her life in the spotlight than out of it, and while it hasn't always been easy, she's overcome every hurdle in her way. From being open about mental health, her lupus diagnosis, to using her massive platform for worthy causes, Selena is an empowering idol for many young women. She is a UNICEF ambassador and often uses her ventures as ways to donate to causes, such as her inclusive Rare Beauty line raising $100 million over the next 10 years for the Rare Impact Fund to support underserved communities with access to mental health services. Having taken time out of the industry to focus on her wellbeing, Selena reminds us that nothing is more important than taking care of ourselves.
[apple_music_ad artist="Selena Gomez"]
BoA
The Queen of K-POP who helped change the game of the Korean music industry forever, BoA is a first-generation idol who has had copious amounts of impact in her 20 years. She became the first Korean pop star to break into Japan following the fall of barriers that had restricted the import and export of entertainment between the countries since the end of World War II. As a veteran of the industry, she has been appointed as a Creative Director of SM Entertainment, taking care of the younger artists. She has also been a judge on the reality TV show K-POP Star, a producer of Produce 101, and a coach for The Voice of Korea, where the winner of her season was her mentee. She is an inspiration to a whole generation of idols, and we could honestly dedicate an entire article about this woman's impact.
[apple_music_ad artist="BoA"]
Lady Gaga
Bold, daring, and courageous, Lady Gaga has spent over a decade being an empowering woman in the music industry, truly making a statement in her artistry. Rather than being someone who follows trends, she sets her own and isn't afraid to stand out and create her own path. Gaga promotes originality and encourages people to be uniquely and unapologetically themselves. She is the founder of the Born This Way Foundation, named after her smash single, which is committed to supporting the wellness of young people and working with them to "make the world kinder and braver."
[apple_music_ad artist="Lady Gaga"]
Becky G

Latin pop princess Becky G empowers people by showcasing her incredible work ethic. Having gone through hardships, she worked relentlessly to get where she is today and hasn't stopped despite achieving great success. She embraces her culture and heritage in her music, never once forgetting her roots. She also isn't afraid to speak up in what she believes in and gets involved with the social conversation on topics such as migration support, women's rights, mental health, and equality.
[apple_music_ad artist="Becky G"]
Bebe Rexha
Bebe Rexha is someone who motivates her fans regularly. She shares the fact she is openly learning to embrace self-love, saying: "People make it seem like self-love is so easy, but self-love is a constant journey. I've learned that we say a lot of mean things to ourselves, especially when we look at ourselves in the mirror. I do it all the time too. But you have to start saying positive things to yourself." She also promotes body positivity, and made headlines when speaking out about the industry standards after designers told her she was "too big" to dress for the GRAMMYs.
[apple_music_ad artist="Bebe Rexha"]
HyunA
HyunA is an artist who has always stayed true to herself and embraced who she is. She is one of the biggest icons in K-POP, not just because she's an extremely talented performer but she believes in herself. Whenever people have tried to bring her down, she has stepped over them, refusing to let them get the better of her. She isn't afraid to reinvent her sense of style, and experiment with her concepts ranging from cute and carefree to fierce and sexy, she's willing to dabble in anything. And even though she's re-debuted as a solo artist, she never forgets her girl group origins and is proud of that.
[apple_music_ad artist="HyunA"]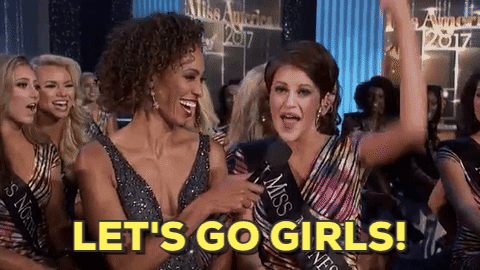 Are you a fan of any of these icons? Who are some women in music that empower you? Let us know down in the comments below or by tweeting us @TheHoneyPOP!
Need more inspiration in your life? Check out our International Women's Day playlist!
Featured Image Source: Jazmin Williams / The Honey POP
Jazmin Williams
Creative Director of The Honey POP. Disney and pop culture enthusiast.