Welcome to Fanlanthropy – a new series here at The Honey POP where we shine a light on incredible stans who are using the power of fandom to do good in the world and help out important causes. Fandoms are super powerful in sharing information and working on projects, so using those impressive skills for a good cause ends in some great results.
Stray Kids are a hot 4th generation K-POP group who continue to win the hearts of fans around the world, making a name for themselves. But while their music is what they're famous for, their infectious personalities and caring hearts truly contribute to what makes their fans Stay… well, stay. We at The Honey POP love to keep the conversation about fandoms and their impact alive, and when we discovered the Stayville Charity Department, a fan-led initiative to incorporate charity into the Stray Kids fandom, we were really intrigued and caught up with the fans behind the project to learn more.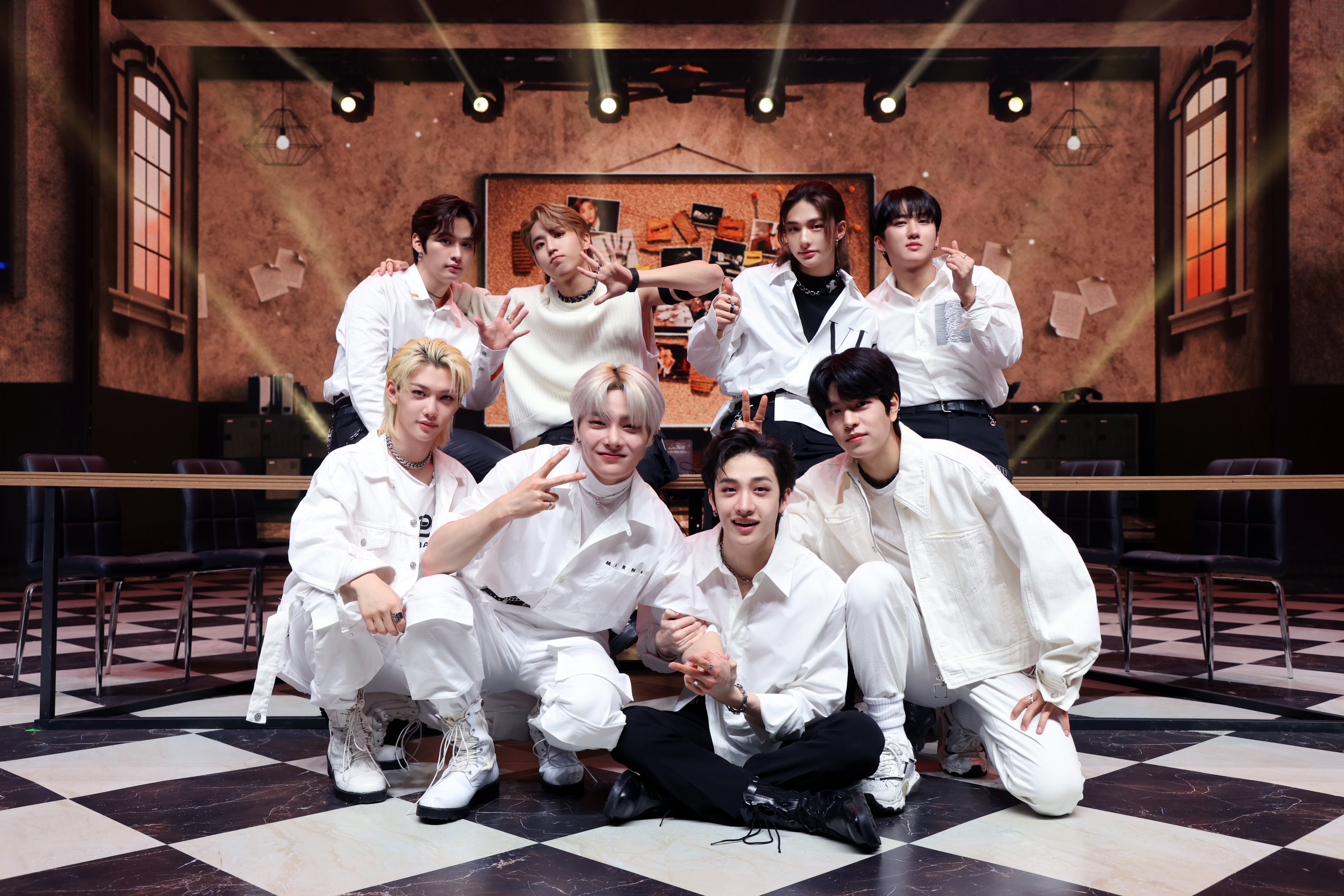 Can you introduce yourself to our readers?
Hello! There's two of us behind the Stayville Charity Department. Kat, 18 years old from the United Kingdom, and Morgane, better known as Myra, 23 years old from France. We're both Stray Kids fans, or Stays, as we call ourselves in the fandom.
Your project's purpose is to fundraise in honor of Stray Kids – can you tell us what it was that sparked the initial idea for this?
The idea was really born out of a feeling of uselessness at first, to be honest. Every day we saw how much Stray Kids were doing for people and, thinking about it, it felt only fair that we, as their supporters, should try to do as much good as them, to follow their example. We both donated to charities in the past and one of us even sponsors a child in Tanzania so it's something that already means a lot to us. Since Stray Kids demonstrated on multiple occasions that they were also big supporters of charities, we felt like it was a good opportunity for us to use that fact to inspire other Stays in our community to do the same, as much as possible.
You plan on doing this for a long-term project, what are you hoping to achieve through the Stayville Charity Department?
There's only one thing we hope for, to be honest, and that's to raise awareness for the charities we feature on Stayville Charity Department. There are some big, well-known charities but also some that deserve more attention. We hope that we can help people realize the importance of generosity and kindness and maybe guide some people to make their very first donations to the charity of their choice. All in all, the only goal we have in mind with this project is to help make the world a better, brighter place, even if it's just a little donation at a time.
You choose different charities for each fundraiser – how do you decide on which charities to support?
We try to put as many different charities as we can under the spotlight so that anyone who comes across the Stayville Charity Department can find the perfect charity they resonate with and want to donate to. We know how hard it is sometimes to choose the charity (or charities) you want to help and so we want to make that choice easier for other Stays by offering them a variety they can look at. We chose some of the charities because one or multiple Stray Kids members supported them in the past. Others we chose because we, ourselves, have been supporting them. And for the rest, we do research and try to feature charities that match not only our own beliefs and morals but the ones of the Stray Kids members as well. This enables us to pick charities that resonate better with the Stay community.
You're currently fundraising for children's charities as well as animal charities – what made you choose these causes? Can you tell us a bit about some of the charities you've included and how donations will help?
The choice was pretty easy to make since those two causes are particularly special to the Stray Kids members themselves. When it comes to Children's charities, two Stray Kids members, Minho and Felix, have shown their support for Save the Children and they both sponsor a child through this charity. So we decided to promote it as well as look for other lesser-known alternatives to Save The Children that we could put under the spotlight. When it comes to Animal charities, Minho himself has adopted 3 cats, 2 of whom were abandoned before he took them in. And all the other members were also seen wearing jewelry that gave their proceeds to animal charities. So we decided to research different options in this field as well, so people could help out in their own ways.
When it comes to the Children's charities, most of the charities we chose, like Save The Children, Grassroot Trust, or Think Together, will help underprivileged children to gain an education they deserve, as well as live a more comfortable life by allowing them to buy medicine, food and even homely comforts like a mattress. Every donation helps a child have a better life now and a brighter future tomorrow.
The Animal Charities we chose to focus either on protecting and saving abused and abandoned animals like cats and dogs, helping them to find a new loving home, which is the case for the World Animal Rescue Fund or the Best Friends Animal Society. Or even to fight against animal cruelty and protect endangered species around the world, which is the Humane Society or the WWF's main focus.
Stray Kids are known for their charitable efforts and philanthropy. How would you say they have inspired you?
Stray Kids inspired us greatly, in more ways than one. Not only do they wear jewelry and clothes dedicated to smaller, lesser-known charities and are always very proud to showcase the charities they are supporting, but they also make a point to try and make Stays, and people in general, happy through small acts of kindness. They're all very charitable and, most of all, kind-hearted and generous. Some things the members have done and said inspired us specifically. Bang Chan, Stray Kids leader, hosts a live stream every Sunday in order to offer Stays a safe place where they can free themselves of their burden, even giving them advice on any issues they might have and playing soothing music to help them sleep. He announced that he wanted to let his hair grow in order to be able to shave it and offer it to children with leukemia and also mentioned the fact that he didn't want to get tattoos for the simple reason that it would prevent him from donating blood regularly.
Felix decided to sponsor a child on his birthday, as a birthday gift for himself, since it was a long-life dream of his and Minho also sponsors a child through the same charity. On top of that, they always advocate a message of acceptance and kindness towards everyone, reminding us to show love to all those around us. For us, it's a big source of inspiration and we want to follow their example and give back to the world just like they do it every day.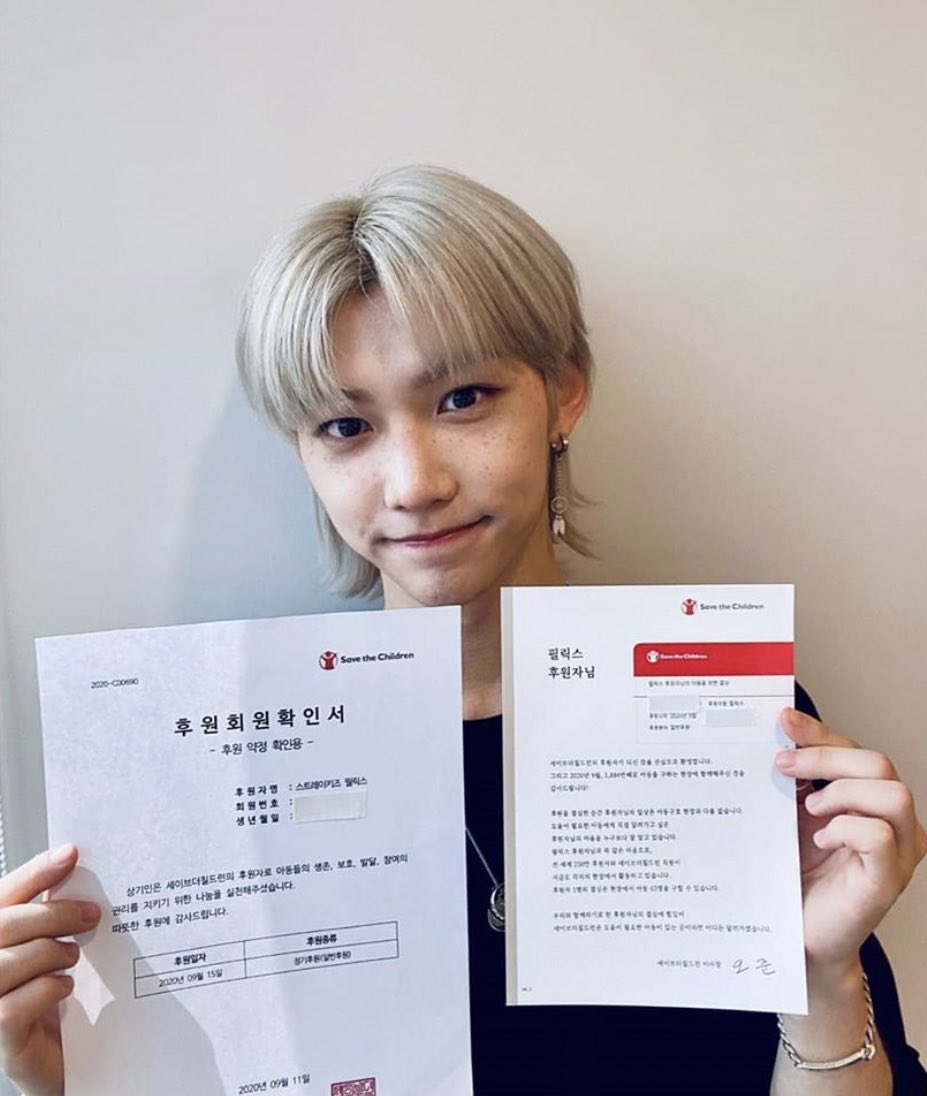 It's pretty evident how powerful fandoms are as a whole – what do you think about fandoms and the importance of using that platform for important causes?
Big artists often know the impact they can have due to their large following, but fandoms are rarely aware that they, too, can make a difference. We're talking about thousands, sometimes millions of people. If fandoms decide to unite and work towards a common goal, there's no doubt in our minds that they can make a change. The Stay community, for example, is a pretty large one. It's also known to be a pretty powerful and active one, which has been shown time and time again during comeback and voting seasons. And we know that this is also the perfect community to help us make the world a better place. In a 24 hour span, 200 people already followed our Stayville Charity Department account and 200$ have already been donated to various charities. And it's only the start of our journey. We are absolutely certain that the Stay fandom can make a big difference.
Do you have any causes you're looking forward to supporting?
Actually, we do! March is the birthday month of one of Stray Kids' members, Hyunjin. To celebrate this, we decided to start a month-long event to promote a certain charity reminding us of Hyunjin himself. After doing some research we chose to promote a small charity called Soul Dancers, because not only does this charity focuses on feeding children and lowering the unemployment rate of women as well as offering English classes and mental health support, but it's also a charity that focuses on dancing and the benefits of it, offering dance classes to children every day. It seemed to us that it would be a charity Hyunjin himself would be proud to support and, for that reason, we want to try and gather as many donations as possible for this small charity during the duration of March, as a birthday gift to Hyunjin from Stays.
How can people support the Stayville Charity Department?
The Stayville Charity Department is mainly active on Twitter for now, under the user @CharityStay. So the best way to support and help us would be to follow our account and retweet the information we put out about various charities, especially since we are still a very small account for now and our reach is still limited. People don't have to donate if they can't afford it, but helping us reach more people would already be more than enough! When it comes to donation, anything big or small can make a difference and so we just want people to do what they can with what they have, be it just offering us a little retweet here and there or donating to one of the charities we are promoting. A gesture of kindness, of any kind, is all that the Stayville Charity Department can hope for.
Thanks, both! Stray Kids would be so proud of you!
Will you be supporting this project? What fandoms do you know that are doing good? Let us know down in the comments below or by tweeting us @TheHoneyPOP!
Need more Stray Kids in your life? Of course, you do
TO LEARN MORE ABOUT STRAY KIDS:
FACEBOOK | INSTAGRAM | TWITTER | WEBSITE
Featured Image Source: Bibi Lara / The Honey POP
Jazmin Williams
Creative Director of The Honey POP. Disney and pop culture enthusiast.