Welcome to Fashion Fix! Where we at The Honey POP bring you affordable fashion from your faves! We all know that celebrities can have the most incredible style, but not all of it is out of your price range! We're giving you the hook-up to find affordable pieces or dope AF dupes on a budget. Today, we're telling you where to get your hands on the All Eyes On Me sweatshirt worn by BTS's Jungkook.
[apple_music_ad artist="BTS"]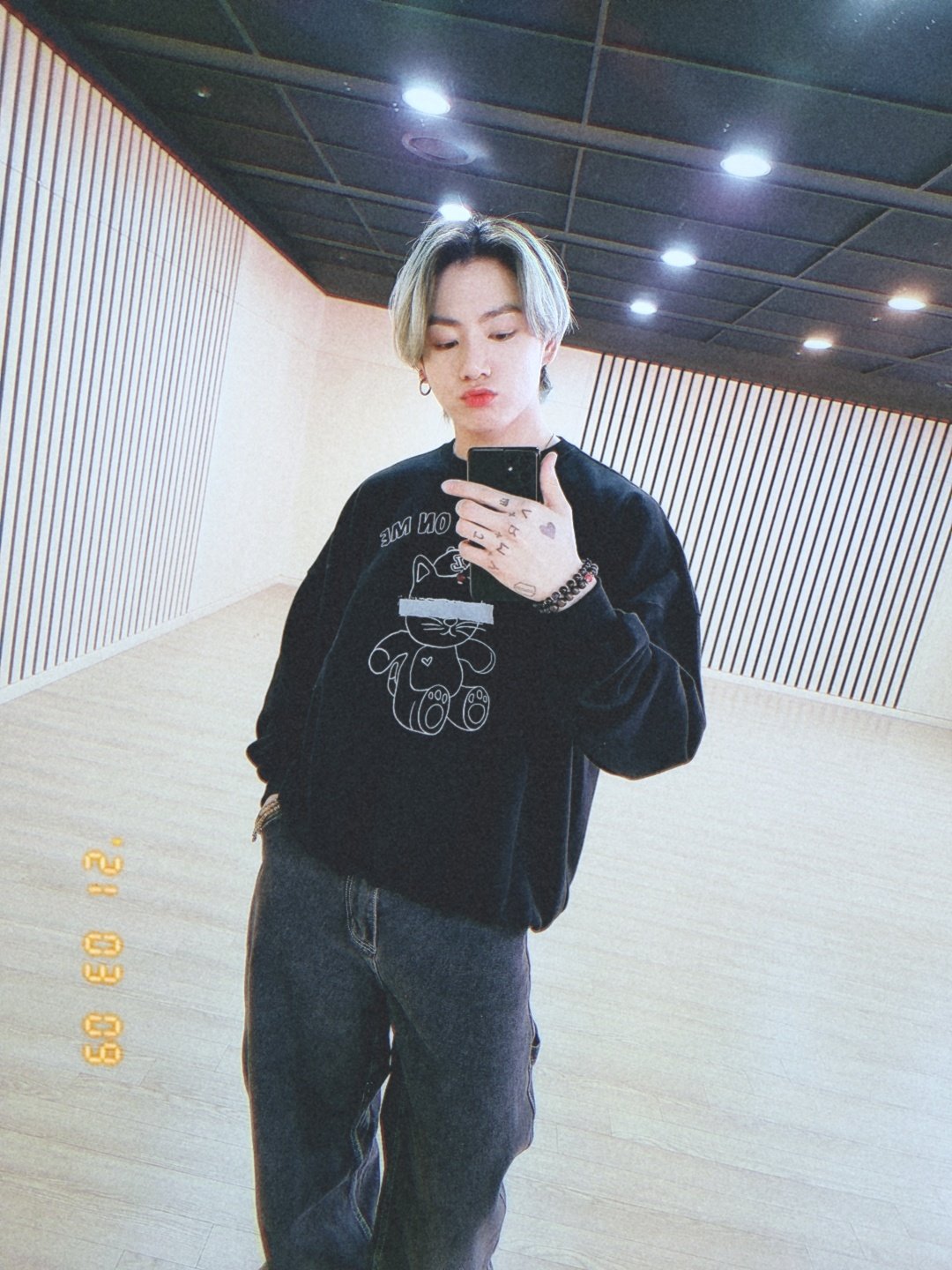 In a recent post on Twitter, Jungkook snapped a mirror selfie in the dance studio looking fine as heck in a dressed-down all-black outfit of jeans and a sweatshirt. All before making a sneaky cameo appearance on Yoongi's birthday VLIVE. BTS is never not working, but it looks like this was a relaxed off-camera day! One where he could chill in more comfortable clothes, but his fantastic sense of style never slips, even when he's not suited and booted! 
We did some digging and found that you can get this sweatshirt from lamodechief for $69.70!
Known for his e-Boy aesthetics, this sweatshirt is a great way to capture the style Jungkook rocks. Or just something more simple as an alternative to merch to pay homage to your bias. It may be Spring, but it's still chilly out, so this is perfect for staying warm while having a flawless outfit.
Will you be copping this sweatshirt as worn by Jungkook? How would you style it? Let us know down in the comments below or by tweeting us @TheHoneyPOP!
Need more BTS in your life? Of course you do!
Wanna style the style of more of your faves for a bargain? We gotchu, bb!
TO LEARN MORE ABOUT BTS:
FACEBOOK | INSTAGRAM | TWITTER | WEBSITE 
Featured Image Source: BTS via Twitter