Music's biggest night is ahead of us! On March 14th, the biggest names in music will be celebrated and as fans we will watch with the hope that our favorites will walk away with a trophy. One of the best parts of the GRAMMYs has always been the performances. From unexpected collaborations to iconic solo songs, there are so many downright incredible performances that we just have to talk about. So who is on the list of The Honey POP's all time best GRAMMY performances? WE THOUGHT YOU'D NEVER ASK!
Lil Nas X Featuring BTS, Billy Ray Cyrus, Mason Ramsey and Diplo (2020)
When you think of the biggest song in the last several years what do you think of? Obviously, the Lil Nas X and Billy Ray Cyrus smash hit 'Old Town Road.' The duo took the GRAMMYs stage joined by K-pop superstars BTS as well as Diplo and Mason Ramsey. The performance was everything you want out of a major collaboration, it was exciting and showed the obvious talent of all involved.
Miley Cyrus and Elton John (2018)
Only one person can match the star power of Miley Cyrus and that person is Sir Elton John. Elton John is the epitome of what it means to be a performer and this performance with Miley at the 2018 GRAMMYs of his classic track 'Your Song' proves that. Their voices blended beautifully and we just can't help but sing whenever 'Your Song' comes on so it kinda felt like we were a part of the performance.
Hamilton Cast (2016)
There is no doubt about it, Hamilton is one of the most beloved and awarded plays of all time. At the 2016 GRAMMYs, the cast showed the world exactly why. Their performance of 'Alexander Hamilton' was show-stopping. We were at home with chills watching as some of the most talented people in showbiz took the stage.
Kendrick Lamar (2016)
Kendrick Lamar's performance at the 2016 GRAMMYs was easily the talk of the night. It's one of those performances that just sticks with you, and rightfully so. It was powerful and got everyone talking. To this day you can ask almost anyone their top five GRAMMY performances and Kendrick will be mentioned.
Taylor Swift (2014)
Taylor Swift's performance of 'All Too Well' at the 2014 GRAMMYs wrecked us. It is one of Taylor's most emotionally charged songs and it's clear that the wound was still fresh at this time. The song wasn't a single and what makes this performance so special is she did it for her fans. We all requested this song be played as it's a fan favorite and our girl delivered.
Rihanna (2013)
Rihanna always does exactly what she came to do. At the 2013 GRAMMYs she performed her hit 'Stay' and blew all of us away. She has this incredibly beautiful voice that is made even more apparent while singing a song as vulnerable as 'Stay.' At this point, we are just begging for new music so she can perform for us again soon.
Adele (2012)
All hail queen Adele! She can do wrong and that was made crystal cleat at the 2012 GRAMMYs when she sang her smash hit 'Rolling In The Deep.' Adele is one of those artists that can't be touched. She is so universally loved and the response to this performance showed that.
Beyoncé (2010)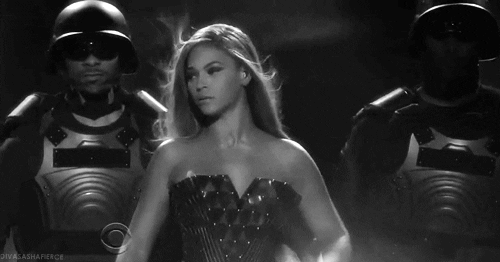 Queen B can do no wrong. She always gives flawless performances and her 2010 GRAMMYs performance is no different. 'If I Were A Boy' is one of the most beautiful songs of all time and her emotion when she sings it is just written all across her face. Beyoncé is one of those artists that is included in every 'Best Of' conversation of any award show she attends.
Macklemore and Ryan Lewis, Mary Lambert, Queen Latifah, and Madonna (2014)
This performance was a statement, it was more than the music. Macklemore and Ryan Lewis joined by Mary Lambert and Madonna Performed the hit 'Same Love' at the 2014 GRAMMYs and brought tears to our eyes. During the performance of this beautiful song Queen Latifah officiated 33 marriages to both straight and gay couples. It was a moment we are so glad we got to witness.
Amy Winehouse (2008)
Rest her beautiful soul. We can't watch this 2008 GRAMMYs performance without tearing up. Amy was unable to attend the event in person but performed via satellite live from London, and it was stunning. She sang her hits 'Rehab' and 'You Know I'm No Good' and gained praise from critics.
Christina Aguilera With Mya, Pink, Pattie Labelle and Lil' Kim (2002)
This performance of 'Lady Marmalade' shut down the 2002 GRAMMYs. There is no possible way to out perform these women especially while they are singing this track. This is the ultimate early 2000s song and just makes us want to scream the lyrics right along with hem.
Destiny's Child (2001)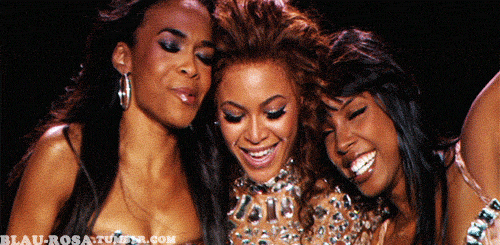 The days that Destiny's Child ruled the industry were simpler times… They truly were the moment. Their performance of 'Say My Name' at the 2001 GRAMMYs was a complete game changer. It was a que to the music industry that these women were the real deal.
Britney Spears (2000)
We had to give some love to our girl Britney. She has been ruling the industry as a main pop girl for two decades and we just continue to love her more and more. This performance at the 2000 GRAMMYs was iconic to say the least. It still holds up to this day as well, still just as iconic!
Shania Twain (1999)
Man! We love us some Shania Twain! We had to include one of the queens of country music in this list and with Shania's 1999 GRAMMY performance of 'Man I Fell Like A Woman' she fits the bill. This song is still the ultimate pump up jam!
Michael Jackson (1988)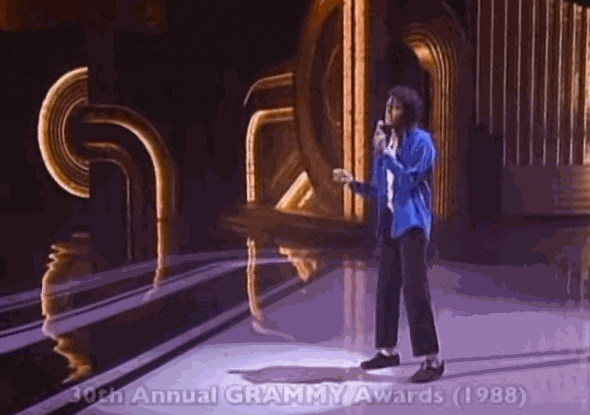 Including the king of pop was a must. Michael Jackson was a performer unlike any other and he always gave 100%. That was clear during his 1988 GRAMMY Performance of 'Man In The Mirror.' We will forever refer to this as one of the all time great performances.
We would love to hear from you! Did we cover your favorite performance? Let us know by commenting down below or tweeting us @TheHoneyPOP! We are also on Facebook and Instagram!
TO LEARN MORE ABOUT THE GRAMMYs:
FACEBOOK| INSTAGRAM| TWITTER| WEBSITE| YOUTUBE
Featured Image Source: Getty Images for the Recording Academy