Today is the day – BLACKPINK's Rosé has finally launched her solo career with her debut single album R!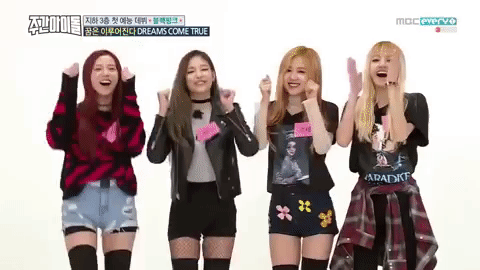 The solo album features two songs, 'On The Ground' and 'Gone,' two songs that paint the Korean-Australian in a whole different light. Where we are normally met with Rosé belting out the iconic lyrics of BLACKPINK's high-energy songs, in her solo efforts, her vocals are softer and entwined with a more stripped-back production, truly putting a spotlight on her talents. Still, her emotional delivery is intact and we can truly feel what she is portraying in both songs.
'On The Ground' is a powerful lead single for Rosé, singing about the cost of ambition and chasing your dreams, which is accompanied by a cinematic music video full of stunning visuals, fashion, and explosive pyrotechnics. Our girl knows how to impress!
[apple_music_ad artist="Rosé" song="On The Ground"]
'Gone' is the second track on the single album and is one BLINKs will be familiar with following the performance during BLACKPINK: THE SHOW – the virtual concert held by the girl group earlier this year. The song matches the emotional depth of 'On The Ground' and is a heartfelt breakup ballad backed by somnolent guitarwork that interlaces perfectly with Rosé's tender, emotion-filled vocals that truly capture your heart at the moment.
Rosé worked with regular BLACKPINK collaborator producer TEDDY, critically acclaimed songwriter Jon Bellion (Miley Cyrus, Katy Perry), Jorgen Odegard (Justin Bieber, P!nk), Ojivolta (Selena Gomez, Halsey), and 24 on this highly anticipated project. Speaking at a press conference, she said: "Since our fans have waited for it for such a long time, I wanted it to be satisfying. I attended a lot of meetings to convey my opinions for the album, from its cover design to my first songwriting."
"I reflected on myself and realised how much I love music, get comforted, and have grown with it. I wrote the songs in English as I thought it was the most fitting language for them. I hope they can comfort listeners as well." We are so proud of you, bb!
Rosé's solo work is simply stunning and is an ideal introduction to skeptical new listeners who are looking for a stepping stone into the world of K-POP. She joins Jennie as the second BLACKPINK member to release solo music, and we're looking forward to the day we can hear music from Lisa and Jisoo, to truly experience the style and sounds each girl has to offer, feeling each component they bring together to create one of the biggest girl groups of today.
Rosé is set to make her late-night TV solo debut on The Tonight Show Starring Jimmy Fallon on Tuesday, March 16th, and you can bet your backsides we'll be tuning in!
Rosé's R is out now
Are you loving Rosé's solo debut? What's your favorite track? Let us know down in the comments below or by tweeting us @TheHoneyPOP
TO LEARN MORE ABOUT ROSÉ:
FACEBOOK | INSTAGRAM | TWITTER | YOUTUBE
Featured Image Source: Courtesy of YG Entertainment