Welcome to Fashion Fix! Where we at The Honey POP bring you affordable fashion from your faves! We all know that celebrities can have the most incredible style, but not all of it is out of your price range! We're giving you the hook-up to find affordable pieces or dope AF dupes on a budget. Today, we're telling you where to get your hands on the black lace-up swimsuit as worn by Demi Lovato.
[apple_music_ad artist="Demi Lavato"]
Miss Demi Lovato stuns in a recent Instagram story where she rocked a gorgeous black lace-up swimsuit in a mirror selfie. Having spoken openly about her ongoing journey with body image throughout her time in the spotlight, Demi recently shared an inspiring Instagram post to her 100 million follows. Saying that "I don't count calories anymore, I don't over-exercise anymore… This is a different experience, but I feel full, not of food but of divine wisdom and cosmic guidance." Seeing her happy and confident in what she wears makes us so happy, and of course, she's rocking everything she wears!
Make It Yours!
We did some digging and managed to find the exact swimsuit from Lulus for $76.00!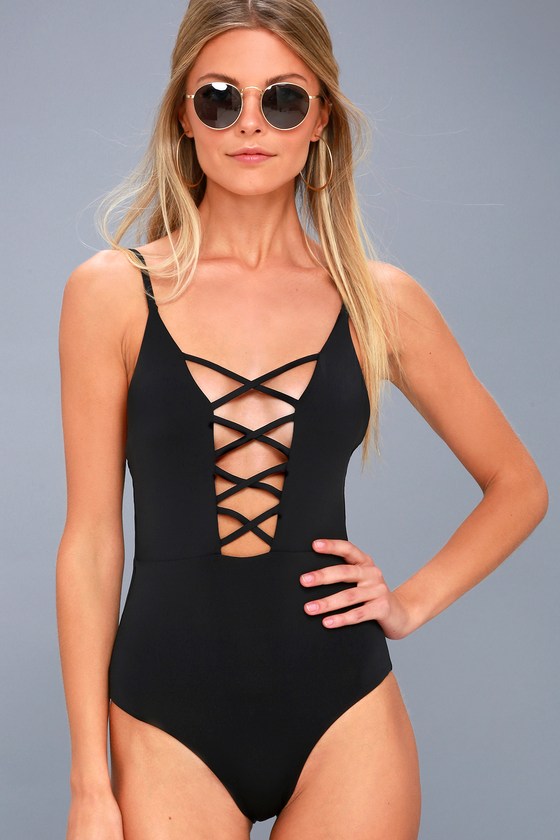 Demi has always had great taste in fashion. This swimsuit is perfect for the hotter weather for a dip in the pool, or you could use it as a bodysuit and style it with some jeans or shorts.
Will you be getting your hands on this swimsuit and twinning with Demi? How would you style it? Let us know down in the comments below or by tweeting us @TheHoneyPOP!
Need more Demi Lovato in your life? Of course you do!
Wanna steal the style of more of your faves for a bargain? We gotchu!
TO LEARN MORE ABOUT DEMI LOVATO:
FACEBOOK | INSTAGRAM | TWITTER | WEBSITE

Featured Image Source: Demi Lovato via Instagram
Jazmin Williams
Creative Director of The Honey POP. Disney and pop culture enthusiast.