Finally, the last final trailer to The Falcon and The Winter Soldier arrived. We've got many questions and doubts. We're also highly excited and ready for the new era. Today marks TFATWS eve, which means we are only one day before the first episode's arrival. We are even more excited to see Bucky Barnes and Sam Wilson since we've watched the final trailer.
WAIT WAIT WAIT?? We've found another trailer that has been released today! We are blessed! Now, we're beyond excited, and we honestly are speechless because this trailer is even better. More fun, less dark, but showed what the show is really going to be about, which is Bucky's and Sam's friendship, AND WE ARE LIVING FOR IT! And the therapy scenes? WOW, BEYOND PERFECT.
Excuse us for fangirling, but you'll get what we mean after watching it.
Just a reminder, the show will have six episodes, and each of them will be around one hour long. What we've found out yesterday that the show also will be placed six months after Avengers: Endgame and it will tie with at least three shows! The loss of Steve Rogers, Bucky's mental health, and Sam's family life will be included in the first episode. From what we've heard from Brandon Davis, there will be many, many tears. What else? There have been spoilers going around, but we won't be this rude, and we won't spoil the rumored title of the first episode for you, which, btw, is mindblowing. If it's true, then please prepare the tissues. If you wanna discuss the apparent title, you know where to find us- we will be waiting.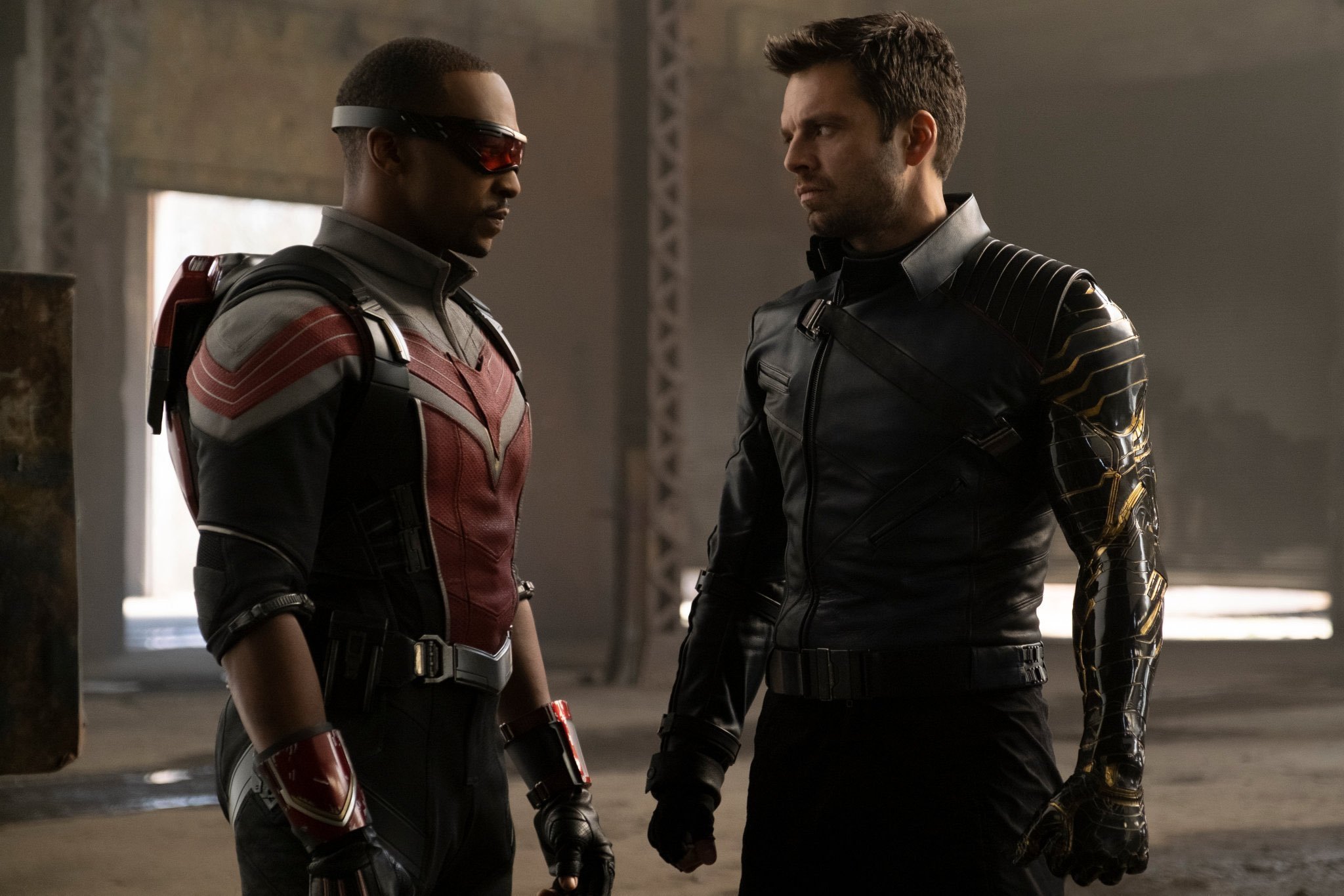 The fans are literally losing it because of the last trailer. Check out what they said and let us know if you feel the same way because honestly, with all due respect, Marvel is gonna be the end of us, and we are not even mad about it.
Are you excited to see the good old Sam Wilson and Bucky Barnes? Which character have you missed the most? Also if you haven't watched Marvel's other big series WandaVision, HERE is why you should watch it. Let us know by tweeting us @TheHoneyPOP. Plus, you can find us on Instagram and Facebook!
Need more things to watch? Here you go.
TO LEARN MORE ABOUT THE FALCON AND THE WINTER SOLDIER
FACEBOOK | INSTAGRAM | TWITTER 
Featured Image Courtesy of The Falcon And The Winter Soldier Twitter/MARVEL