https://www.youtube.com/embed/j0TKR27O3jk
Annika Wells is a 25-year old, LA-based singer-songwriter. She rose to fame after her debut hit single 'Break' in 2016 and was well-received by fans. After the success of her first single, Annika released 'Crawl Outta Love' and 'Nightlight,' which have also been huge successes. Now, in 2021, Annika is back with the single 'F*ck Being Sober,' and the song has reached almost 800 thousand streams in just under a month!
The song features a pop-influenced melody with lyrics exploring the mundane highs and lows of everyday life and how the 9-5 just isn't the one for Annika. The track gives major summer vibes and is the perfect song to scream along to the lyrics while driving with the windows down. The music video showcases Annika's fashion sense and glamorous looks while she sings directly into the camera- inviting the viewer into her world. 
We were lucky enough to catch up with Annika Wells and ask her a few questions about her latest release and how the pandemic has affected the kind of parties that we can see in her music video. Read the interview here:
In 'F*ck Being Sober', you say "9-5 that shit is so boring," did you always know music was the path for you, or was there something else you wanted to do?
There's been no plan B. Since I was a little kid I've been playing piano and singing and making up melodies and scribbling lyrics on the margins of my math homework. It's all I've ever wanted and I've never thought twice.
You were admitted to study at Berklee but then dropped out, what prompted you to leave and continue your singing journey on your own? Do you remember the moment that initially sparked your love affair with music?
I left Berklee because I released a song "Break" that I actually wrote as a homework assignment. I uploaded it to SoundCloud and Spotify with no promotion behind it and it randomly got on the Global Viral on Spotify – overnight I had my inbox flooded with emails from pretty much every label and publishing company, and without a second thought, I quit school right then and moved to New York. There was never a specific moment where I knew music was my calling – it's always just been second nature.
And 'F*ck Being Sober' is a party jam, did the inspiration come from not being able to party because of the pandemic?
I actually wrote it before quarantine after spending thanksgiving with my extended family. I was sitting next to an aunt of mine with who I'm not super close with and she started asking me when I was going to get a real job. I came back to LA and "F*ck Being Sober" came spilling out. As abrasive as the name is, it's a lot less about getting drunk with your friends and a lot more about marching to the beat of your own drum. But if people want to get wasted to it and dance around in their living rooms while the world is still closed, I'll consider that a job well done.
This is your major-label debut track! That's so awesome, congrats! We're curious about what some of your biggest career goals are, do you have a special venue you want to play or a dream collab?
Absolutely. My goal is to play a sold-out show at Red Rocks. I'm kind of a nature geek and the combination of rocks and trees and open-air and music makes my brain want to explode. I also really want to collab with Alexander23. He's my absolute favorite artist – his music is just so honest.
What makes this song stand out to you that you chose it as your debut single? Can we expect an EP or album soon?
F*ck Being Sober is an accumulation of my thoughts on life boiled down into a single song. I've lived by the idea that we're all going to die one day and none of this will have mattered. So why not hug your friends a little closer, push yourself a little farther, and do something that scares you? FBS is a love letter to the nihilists and the misfits and the rule-breakers… and a call to action for those who just need that last push over the edge. My next single is called "Love Sucks". An EP is definitely on the way.
In 'F*ck Being Sober,' you sing "for my best friends Kelsey and Amy, thank god we're not dead," have you ever had a moment with your friends when you thought "we might actually die doing this?"
Hahaha way too many. We're constantly pushing each other to do dumb shit in the way that only your bestest friends can. There have been a few moments that in hindsight probably weren't the best idea, although we did get some good memories out of them. One that comes to mind is going 100 standing in the back of a pickup truck. Do not try this at home kidz.
The music video looked like a party we would have loved to be at, where did you get the idea for the visuals?
A lot of the idea for the video came from the director Logan Fields. The unofficial video (of Kelsey Amy and I running around crossing items off our bucket list) was all my own brainchild, and I wanted something to juxtapose the whimsy with some darker undertones. Logan's initial treatment really encapsulated the vibe of a party on endless loop – fun but dark in its own way. He killed it.
What would you say is the biggest difference between being behind the lyrics but not behind the microphone to being front and center on both elements?
It's like fully breathing out for the first time. As a songwriter, I get to experience the joy of helping someone else's vision come to life. But getting to take the reins on my own project is a whole new beast. I've always had all these weird wild creative ideas that now I get to see come to life. It's magic.
And you helped write 'Like It's Christmas' by the Jonas Brothers, have you always loved holiday music? Was writing a Christmas song a check off the bucket list?
I actually wrote that song on a random day in the summer… we almost jokingly decided to write a Christmas song and somehow it just clicked. I was on tour with Illenium when I got the call that it was coming out – I was in a random mall in the middle of nowhere in a candle shop and couldn't believe my ears. A few months after that and it went #1 on A/C radio. A huge check off my bucket list for sure.
In your Twitter bio, you call yourself 'an awkward potato with a song stuck in her head,' what was your last awkward moment and what song is stuck in your head currently?
Wow I f*cking love this question. I have way too many awkward moments so this one is easy. A few days ago I was driving back from a ski trip with my boyfriend and we stopped for take-out at a hole-in-the-wall Chinese place in the middle of nowhere. We were sitting in the dark parking lot waiting for our food and something in my sports bra was poking me in the back and I ended up just ripping off my shirt and bra right when the waitress came and brought the food out to our car. Eye contact was made, tits were exposed, some shrieks of embarrassment were heard from both sides. I'm not too embarrassed by nudity in general but it definitely took me aback. At least now she has a great story of one of her weirdest customers. As for the Twitter bio, I currently have "Like It's Christmas" stuck in my head because I was just thinking about it lol. I have a rare genetic condition called chronic earworm where a song is perpetually playing in my head, even when I'm sleeping. If anyone else has it, tweet me. Weirdos unite.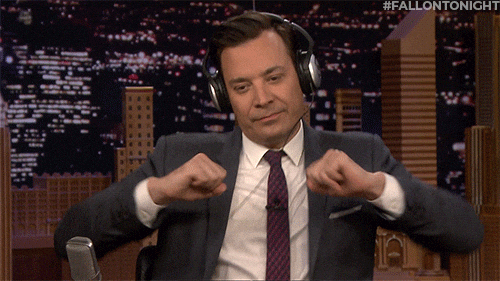 We loved hearing all about Annika's songwriting experiences and her career goals. We certainly cannot wait to hear her next single 'Love Sucks,' and we'll keep our eyes peeled for the release of her EP! Here at TheHoneyPOP, we wish Annika all of the luck and love in the world! If you've listened to the track, comment below and tell us what you think or tweet us @TheHoneyPOP!
Need more stunning interviews? We've got some for you.
TO LEARN MORE ABOUT ANNIKA WELLS:
APPLE MUSIC | FACEBOOK | INSTAGRAM | SPOTIFY | TWITTER | YOUTUBE
Featured Image courtesy of Bibi Lara/The Honey POP