Let's be real: half the reason we haven't completely lost it this past year is the existence of streaming services. We may not be allowed to go to the movies right now, but we do have Disney+, Netflix, Hulu, Amazon Prime and many others to keep us company while we wait for the world to open back up. And with their ever-expanding catalogues, there's never a dull moment when it comes to choosing something to watch. The newest future obsession added to the list: Big Shot, coming to Disney+ on April 16.
We're really excited for some new Disney+ content. And because we love you, and know you are excited too, here's a list of everything we know so far about the show.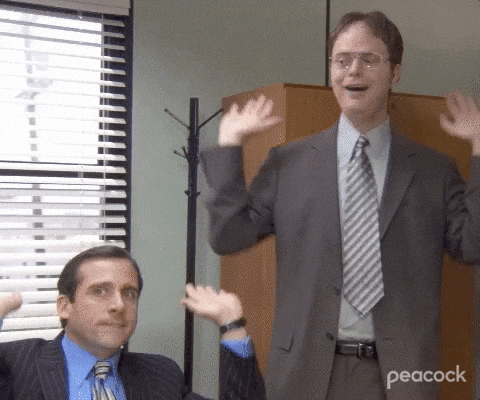 What is it?
Created by Brad Garret, the series has a basketball coach played by John Stamos as the main character. His temper issues end up costing him his job at a university. After that, he ends up as the coach for the basketball team at an elite girls' private school. What could possibly go wrong with that? Right? Well, we'll see.
Who's in the cast?
Joining Stamos as the leading man Marvyn Korn, are names such as Jessalyn Gilsig, who you may recognize as Terri Schuester from Glee, as Holly Barrett, the assistant coach who's not taking any of his crap, and Yvette Nicole Brown, who anyone should instantly know as Helen from Drake & Josh (if you don't know her, what was your childhood?), as the dean of the school, Sherilyn Thomas.
The girls' basketball team is made up of Tisha Custodio as Carolyn "Mouse" Smith, Monique A. Green as Olive Cooper, Tiana Le as Destiny Winters, Sophia Mitri Schloss as Emma Korn, Cricket Wampler as Samantha "Giggles" Finkman and Nell Verlaque as Louise Gruzinsky.
Do we know anything else?
Yes! We know the first season will consist of 10 episodes, and that Keala Settle and Emery Kelly are cast in recurring roles, oh, and we know this trailer looks awesome! Really, check this out:
So far, that's all we know. But if anything else comes up, we'll be around to tell you all about it!
Are you as hyped to watch Big Shot as we are? Tell us in the comments or tweet us @TheHoneyPOP! We're also on Facebook and Instagram! We'd love to hear your thoughts on the show.
Looking for more things to watch? Go here!
TO LEARN MORE ABOUT DISNEY+:
FACEBOOK | INSTAGRAM | TWITTER | WEBSITE | YOUTUBE
Featured Image Source: Courtesy of Disney+