Ingrid Michaelson and Zayn recently surprised us with their alluring one-off collaboration titled 'To Begin Again'. Produced by Sam de Jong and co-written with Sarah Aarons, the newest ballad is loosely inspired by regaining hope and positivity after the unfortunate global pandemic.
After going through a harsh year that is still going this song promises us a reboot/ rebirth following a near-apocalyptic situation. Its heartwarming poetic lyrics share about giving life, hopes, and second chances. This stellar collaboration brought two very seemingly different, yet beautiful worlds together as their collision resulted in stunning, heartwarming melodies melting our hearts.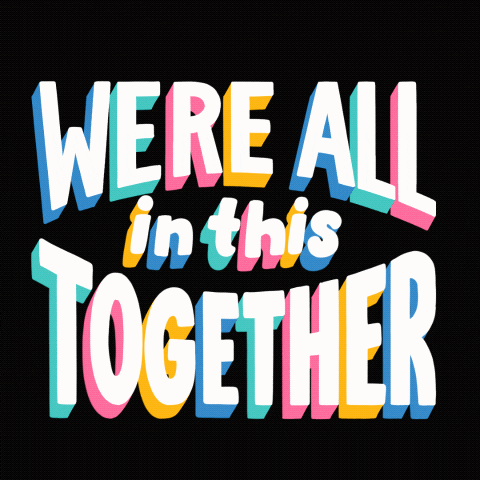 "When the world was ending
I'd hold you in my arms
And we talked about the places we'd never been
When the world was ending
We'd hold on to the past
Because it's all we thought that we would ever see
But then the sun came right back
And the birds sang as if nothing had happened
And, it's alright, It's OK, We will get another day
To begin again, to begin again, to begin again."
'To Begin Again'
Ingrid Michaelson joined Zane Lowe on Apple Music to discuss her new song 'To Begin Again' featuring Zayn where she spilled a lot of tea. Inspiration can come to creative minds anytime which Ingrid proved once again as she wrote her newest track while celebrating the victory of US President Joe Biden. "It was the moment that Biden overtook Trump in Pennsylvania and my neighbourhood just erupted in people banging on pots and pans and honking horns. Everybody gathered around and was so joyous and so filled with hope." Ingrid returned home and wrote the verse and chorus within 15 minutes. It was crystal clear right from the beginning that something special is going to emerge from this.
"I wasn't writing it with the intention of anything. It was more than it just came out. I had to. Who writes a pop song that's like when the world was ending. Like that's not very happy and joyful. People don't want to hear that. That's not why I wrote it." But luckily for her, Zayn's management reached out to hers in January 2020 and informed her that he is a massive fan of her work and would love to collaborate.
Working with Zayn
"Well if someday, something like this happens to us, we will definitely faint right away!"
"ZAYN? ZAYN? Why does ZAYN want to work with me?" This left Ingrid in a huge surprise stating that they are on a very different level of fame, but at the same time, equally excited. And that's how 'To Begin Again' was born- a "collective" sigh, but a promise to a better future.
Just like all of us, Ingrid is a massive fan of Zayn's beautiful high notes. And even though the two of them never communicated to each other, she is really fond of him and has nothing but lovely things about him. "He's great. I mean, that's cool. I think he's a private guy. But, I think he does what he believes in. And he doesn't do what he doesn't believe in. And the fact that he chose to sing on my song is extremely amazing. The fact that he chose to do that now, especially knowing what I know about him, which is he is very elusive."
About Ingrid
Ingrid is a well-established household name for the music lover and has a stellar artistic music track record to show off with her last eight records. She won her first Emmy Award nomination for 'Build It Up' from the hit series, Little Fires Everywhere. Her love for Broadway musicals is not hidden from anyone as she made her stage debut with Natasha, Pierre & The Great Comet of 1812, in 2017 and she is currently working on her debut with her musical adaptation of the best-selling novel, The Notebook.
Ingrid Michaelson was not focused on creating pop music when she wrote this track. Alongside writing her Broadway musical, she is working for a children's show and other creative projects and basically working busily behind the scenes. So she didn't feel ready for the full-size industry promotions. In her words, she doesn't really see herself living in that big pop world and instead felt like a little sister trying to be at the big kid's party. But with this song, it felt different. "I just felt like I had to write this song."
And another reason why I feel like I'm really supporting this song and that I feel so strongly about it is that it's the first song that I've really written without an agenda, like without even the tiniest bit of hope for anything, for it to go anywhere, or do anything. I really just wrote it out of like this deepest emotional well inside of me. This is the song that I made. This is the song that I love. This is what came out of what I was feeling at this moment.

Ingrid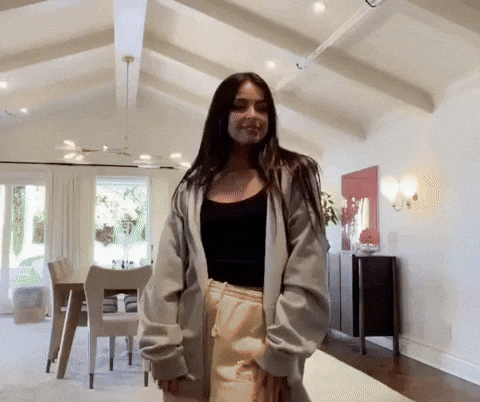 Tik Tok
Aside from the single, Ingrid recently discovered TikTok and feels very impressed by this technology expansion. "Yep, late to the party but better now than never, right?" She is surprised by the emerging young talent on the app as she dug deep into more 'singer TikTok'. It feels sort of addictive, you know what we mean? And Ingrid hopes that because of the platforms like TikTok, a new generation is more exposed to better opportunities and showcases their talent to the world. It's changing the way that people are creating and how people are collaborating with each other. While such sites continue to grow, creativity will expand as well, all around the globe.
Stream 'To Begin Again' by Ingrid Michaelson ft. Zayn below:
Are you jamming to this stellar tune this week just like us? Share your thoughts about 'To Begin Again' with us in the comments below or hit us up on Twitter, Instagram, or Facebook!
Want to read more? Check out our latest music coverage with your favorite artists here!
TO LEARN MORE ABOUT ZAYN:
FACEBOOK | INSTAGRAM | TWITTER
TO LEARN MORE ABOUT INGRID MICHAELSON:
FACEBOOK | INSTAGRAM | TWITTER
Featured Image: Ingrid Michaelson via Twitter
Key Quotes: Zane Lowe on Apple Music
Khushboo Malhotra
Khushboo Malhotra works as a freelance journalist, digital marketing & media strategist, and content marketer featured in various global and national media publications and works alongside B2B, B2C, and eCommerce brands. A wide range of her work spans music and entertainment culture, sustainable lifestyle (including sub-niches), and SaaS. She enjoys writing novels and designing screenplays, grooving at concerts, or exploring new fashion and cuisines that tickle her taste buds when she is not working. Have a story? Get in touch: khushboomalhotra24@gmail.com