Welcome to Fanlanthropy – a new series here at The Honey POP where we shine a light on incredible stans who are using the power of fandom to do good in the world and help out important causes. Fandoms are super powerful in sharing information and working on projects, so using those impressive skills for a good cause ends in some great results.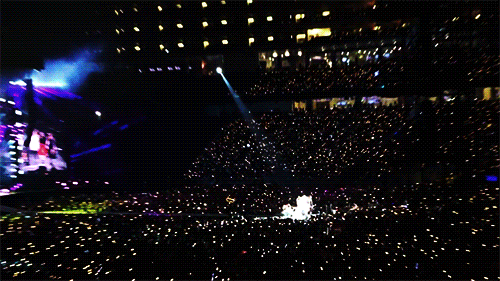 Ramadan is set to take place in April this year and is the most sacred month of the year for Muslims and during the entire month, they fast every day from dawn to sunset. It is meant to be a time of spiritual discipline and of deep contemplation of a person's relationship with God, extra prayer, increased charity, and generosity, as well as an intense study of the Quran.
This year, @IndoMixers has chosen to come together during Ramadan to support those who are in need during Iftar, such as those with little money leading to a lack of nutrition. Uniting together through their love of Little Mix, the fans are fundraising to help those in need in their country during this month. We spoke to the organizers to learn more about the project.
Can you introduce yourself to our readers?
Hello! We're Indonesian Mixers, Little Mix fans from Indonesia. This community was formed on July 1st, 2017. We made this community because we want to become a forum for mixers to exchange ideas and information about Little Mix. Maybe we did form a little late because the girls been around since 2011, but it's never too late to love them.
April is the month of Ramadhan and you have chosen to break the fast together with other Mixers to help people in need. What inspired you to do this?
The thing that inspires us to do this is because we have seen a lot of people that have had difficulties during the COVID-19 pandemic, especially those in the middle and lower economic clusters such as scavengers, online motorcycle taxis, and others. So with this point of view, we are inspired to help others. This is because we as social beings are supposed to help others in need.
How will donations benefit the people in need?
We'll donate food and drinks to people in need to break their fast. This food and drink that we provide to them for breaking their fast will help them to have a much better time. And this, of course, will give them extra nutrition, because as we know, people in need may be breaking their fast with only water or some food that has no nutrition because they don't have that much money. We hope by doing this, people in need will feel compassion as the other benefit. And this charity can make them more enthusiastic to live and strive for a better life.
How would you say COVID-19 has affected those in need?
The increase of COVID-19 positive causes and LSSR or large-scale social restrictions that continue to extend might affect the income of people in need. The income is decreasing during the pandemic and that has made them have difficulty to be able to fulfill daily life. As an example online motorcycle taxis, which previously had a net income of Rp.200.000,- a day can't get that income again. Because during the pandemic, people can not go outside their homes, so they rarely used them, and this makes their income drop dramatically.
Little Mix has been known to be involved in philanthropy and charity work over their time together. How would you say they have inspired you?
They inspired us to share, especially because they don't help people indiscriminately. This is what makes our hearts moved to be able to help people in need, especially with what we already have. They told us that everyone can do sharing, whenever we are, we can always share. We don't have to be rich, we can also share our time with people in need, share our happiness too. We can always share what we have already.
We know how powerful fandoms are, what do you think about fandoms and the importance of using their platforms for vital causes such as this one?
According to our goals, this fandom would be a place for sharing so there is nothing wrong if we are using our fandom to help others because Little Mix does that too. We believe that this is exactly what the girls want from their fans, to be able to share with others, as they usually do both to the cancer foundation, visits to Africa, and so on. Mixers are a big fandom, and by this fandom, we can get more funds to share with others, and we can show the world that mixers are not a bad fandom, but Mixers is a fandom that can bring positive vibes, just as our role model does.
How can people support your fundraiser?
You can donate to support this fundraiser by sending funds to our Paypal account for a minimum of $5 to buy one package of food and drink. And for all readers that came from Indonesia, there's a lot of choices that you can choose to donate. DANA: 082165646200 JENIUS: 90014864731 BCA: 4910 435 847 OVO: 082165646200 GO-PAY: 082165646200 and that's all on behalf of Nur Intan. The donation will be closed on April 19th, 2021. Thank you so much, good people! God bless you all.

Thanks, lovelies! We know Little Mix would be so proud of you!

Will you be supporting this project? Do you know of any fandoms doing good? Let us know down in the comments below or by tweeting us @TheHoneyPOP!
Need more Little Mix in your life? Of course, you do!
Want to see what other fandoms are doing good? We've gotchu

TO LEARN MORE ABOUT LITTLE MIX:
FACEBOOK | INSTAGRAM | TWITTER | WEBSITE
Featured Image Source: Bibi Lara
Jazmin Williams
Creative Director of The Honey POP. Disney and pop culture enthusiast.