Supporting an artist's debut body of work is one of life's greatest joy. You get to say you've been there since the very beginning years later when everyone knows their name. Coming across this Rosie Darling debut EP, Coping feels like finding a pure work of art that we can't wait to share with the world. We have a feeling we are going to be hearing a lot more of the name Rosie Darling!
You can stream Coping here!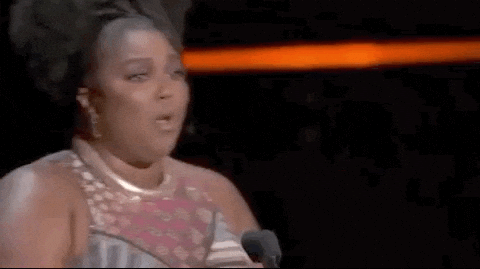 'Coping'
Firstly, what a voice! And that opening line, "I'm not used to being with somebody with their shit together," truly felt like being punched in the gut. This is the song about figuring out how to cope after a breakup we never knew we needed. It's such an honest form of self-reflection. There were so many lines that made it crystal clear that Rosie Darling is pouring out her soul in this track. She's giving us an inside look at a situation that is anything but pretty. Hearing her mourn the loss of things like inside jokes and places they went together is gut-wrenching.
'Witness'
We can tell this will hurt just from the piano, and we are ready for the heartbreak. We can't quite articulate what a powerful line "Do what you need to get over me, But I won't be your witness" is. It takes real self-worth to make it clear that no matter what desperate attempt your ex goes to get a reaction out of you, they won't be getting it. It would be easy to explode on that person, but we think the road Rosie Darling took in this track was the higher one.
'Heavy'
Just by the title, we can only imagine we are about to go through it. This track's style is a bit different from the previous two tracks, and we are vibing with it. The chorus being this 'heavy' upbeat moment with the verses more at a steady pace is everything. We are obsessed with this track. As fellow difficult people to be in relationships with, we can relate to Rosie Darling in this track. "I know you're tired of the shit I pull, But you still pull me through" is the sign you've found the one. 'Heavy' is pretty self-deprecating, so naturally, we love it!
'Reruns'
This is officially our 'Crying In The Shower' song. We cried while listening and writing this! You can hear Rosie Darling exuding so much emotion through her voice, and it just adds to the song's vulnerability. There are so many moments in this song that we could physically feel our hearts break.
1: "I could see us but you couldn't" – straight-up dagger through the heart kind of pain
2: "What if I see you? Then I'd have to miss you in the samе room" – wow! What a crushing line
'Water Me Down'
Rosie Darling did what she came to do with this one. It's such an excellent, almost dark-pop feel to the beat, and we honestly can't think of anyone making music today with this sound; that's a rare thing. "Cause you would drown in the depths of what I feel now" was our stand-out line from the song. How killer is her writing? We continue to be so amazed by her relationship with her pen.
'Too Hot For You To Hold'
We have reached the end of the EP, and wow! What an incredible and heartbreaking journey. But we have found a new favorite artist out of it! We are now proud Rosie Darling stans. 'Too Hot for You to Hold' is the perfect way to end this EP. It's soft and showcases the thing we keep raving about, the songwriting!
We would love to hear from you! What is your favorite track on Coping? Let us know by commenting down below or by tweeting us @TheHoneyPOP! We are also on Facebook and Instagram!
TO LEARN MORE ABOUT ROSIE DARLING:
FACEBOOK|INSTAGRAM|TIKTOK|TWITTER|YOUTUBE
Featured Image Source: Monique Boudreaux