https://www.instagram.com/p/CNbnuyojgrZ/?utm_source=ig_web_copy_link
Fearless (Taylor´s Version) is finally out! I repeat: Fearless (Taylor´s Version) is finally out! After a long wait full of surprises of our favorite singer, we can finally hear the new version of one of our favorite GRAMMY® Award-winning albums of all the time by the incredible Taylor Swift! Our heart is having so much mixed emotions and we couldn't be happier to go back to the iconic country-pop era of our queen. Our hearts are bouncing with happiness!
Today Was a Complete Fairytale!
We always wanted to go back to the sweet old days of Taylor Swift, and our queen has granted our wishes. Listening to the songs took us to a melancholic and incredible journey to our inner younger self that was a little bit lost with time. Hearing her classics, such as 'White Horse,' 'Fifteen,'' You Belong With Me,' 'Superstar,' and all the other songs have made us remember the very first time we heard the voice of our dear Taylor and the excitement of living the Fearless era that we love and appreciate so much. Our dreams were made, and we can finally sing again all of our favorite's with our long-time swifties mutuals.
Listen to Fearless (Taylor's Version) here!
The Vault
Taylor has so many things hidden that we can't process how she was hiding the six songs from the vault! We were robbed 13 years ago, but now we are finally complete. The songs from the vault are just… wow. Our minds couldn't process how beautiful these six songs are and how much we love them. She surely has taken us on an emotional rollercoaster that hit us right in the face with her songs like 'We Were Happy' and 'Bye Bye Baby.'
[apple_music_ad artist="Taylor Swift" song="We Were Happy"]
'Don't You' dare skip her newest songs that have been taken fresh from the vault, because they are total masterpieces. Taylor is just the most talented human being in this universe, and she has proved it with everything she has done so far. God is not a man; God is Taylor Swift.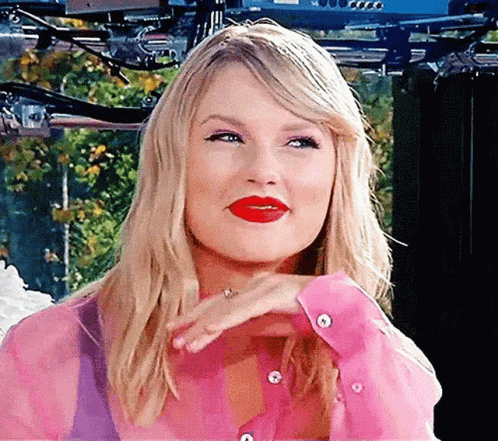 It's Just 'The Best Day'!
The world is freaking out, and they have a huge reason why. Taylor Swift has made something in us come out, and we can't take it back to its cage. Fans have been reacting to the new version of the iconic album Fearless, making us realize we are not the only ones screaming and jumping with happiness! The album has helped the fandom get closer than ever and has relieved the inner Swiftie in every person. 'Hey Stephen' take your cowboy hats and boots out because we are going all country with Taylor and we don't know when we are coming back. #Swfities4Ever
Our Honest and Sincere Opinion
We are going to be honest with you guys cause we love you… Fearless (Taylor´s Version) is the best thing that could happen to us! Even if you aren't a huge fan of our goddess Taylor, you can acknowledge that she has done it again and she has proven to us that she only gets better with time. This album is perfect and there is nothing bad we can say about it. We love it so much that it hasn't stopped playing all day! The way Taylor reinvented country music is wonderful! We love her so much that this is just too much for us. Fearless (Taylor´s Version) is our new religion.
Taylor Swift is 'Untouchable'
TayTay is breaking the music industry again, and we all saw it coming. With less than 24 hours of the release of the re-recorded album, it went to the top of every platform, becoming the first female country album to hit #1 in the Apple Music Charts. She also holds the title of being the female artist with the most charting in the Billboard´s Hot 100 chart! We have been proven that Taylor Swift will never go out of style!
[apple_music_ad artist="Taylor Swift" song="untouchable"]
We know Taylor is going to continue to break many records because this masterpiece is much more of what we were expecting. The world cannot stop listening to the new and better version of the old classics and the stunning songs from her vault that she had kept from us, but thankfully we have been able to hear them. Everyone let's say together: Thank you, Queen Tay!
'Forever & Always' Swifties
We can now say that we are so happy to finally hear Fearless (Taylor's Version) and we can't wait for what's coming next! Taylor Swift has a lot of things hidden for us that we won't see coming. So, get yourselves ready for everything that Taylor is going to give us… Taylor if you see this, we just wanted to say thank you for being the best thing in our lives. We love you, queen!
Tell us how are you feeling after listening to Taylor's new version of her iconic album Fearless in the comments! Also, reach out on our Twitter @TheHoneyPop to freak out with us over this amazing release!
Want to know more about Taylor? Buzz with us!
TO LEARN MORE ABOUT TAYLOR SWIFT:
FACEBOOK | INSTAGRAM | TWITTER | WEBSITE
Featured Image Source: Kevin Mazur via Getty