Likewise to so many of you, we grew up loving all things on the Disney Channel. From Lizzie McGuire to newer shows like Liv & Maddie, we've consumed it all. One thing we've loved about growing up with Disney Channel is getting to see these stars grow and blossom into the most incredible music artists.
Outside of Disney, these artists' songs have been ever-present in our lives. We've danced to them, we've cried to them and everything in between. Getting to grow up with these artists, we've really formed a bond that is unlike other artist-fan bonds. You feel a sense of familiarity with everyone from Disney Channel because they were there on weekends and after school. As you got older, they'd be on reruns in the middle of the night when you couldn't sleep and needed that sense of comfort.
With so many of these artists just continuing to put out incredible music, we thought it was only right to compile this list of some of our absolute favorites!
Aly & AJ
We almost feel bad for people that are just now discovering the genius of Aly & AJ. We can't imagine not having been around for songs like 'Rush' or movies like Cow Belles, which was, of course, a Disney Channel original movie that we stayed up late to catch the premiere of back in 2006. Flash forward to the present day, and they haven't made a misstep with their music. It's this cool indie-pop that we have become obsessed with! They even fueled our need for nostalgia with a reimagination of their classic track 'Potential Breakup Song' and made it explicit!
We are about a month out from their next studio album being released on May 7th, titled a touch of the beat gets you up on your feet gets you out and then into the sun, which we can only imagine will be the soundtrack to our summer. They just released a track off the record called 'Symptom of Your Touch,' and it's the most fun you'll have listening to a track. It truly just made us want to dance all around our room.
Stream 'Symptom of Your Touch' here!
[apple_music_ad artist="Aly &AJ"]
Miley Cyrus
It's no secret that Miley Cyrus is a global superstar. After playing a pop star leading a double life on the hit Disney Channel show Hannah Montana, Miley skyrocketed and hasn't slowed down since. Every musical project she's put out has been jam-packed with bangers. From Breakout to her newest release, Plastic Hearts, she doesn't miss. She's had songs become instant classics that people will be screaming the words to forever, like 'Party In The U.S.A' and has those b-side songs with a cult fan following like 'Angels Like You.' It's a flawless discography truly with something for everyone. Miley Cyrus has one of the most recognizable voices in music today and is merging rock music with pop music in a way we haven't seen done by any other artist.
[apple_music_ad artist="Miley Cyrus"]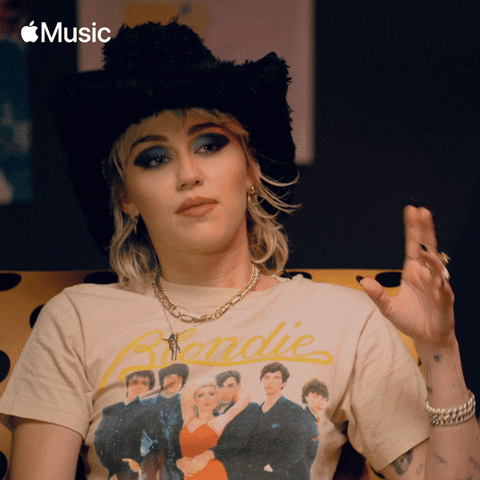 Selena Gomez
We have been Selena Gomez stans for as long as we can remember. She played a crucial role in our childhood with her portrayal of Alex Russo in the Disney Channel show Wizards of Waverly Place. And now she stays a constant in our lives by continually putting out killer music! She started out playing music with a backing band called The Scene and then broke out for her own solo career, and it's been skyrocketing success ever since. She's put out so many bangers it's honestly hard to highlight any favorites, but if we had to pick one song we've probably blared the most, it would have to be 'Fetish.' It's just too good.
[apple_music_ad artist="Selena Gomez"]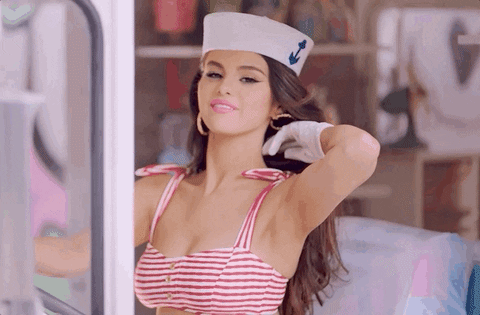 Demi Lovato
Demi Lovato has been on our radars since the Camp Rock and As The Bell Rings days. She has been a staple on our playlists throughout her whole career with bop after bop! Come on, you can't tell us 'Made In The USA' wasn't on constant repeat. As Demi Lovato has grown up and gone through hell and back, her music has gotten much more personal and only made us form a tighter bond with her. Her latest record, Dancing With The Devil: The Art of Starting Over, is single-handedly the most honest record we've ever heard. It's both heartbreaking and triumphant, and we have cried with every single listen.
[apple_music_ad artist="Demi Lovato"]
Sabrina Carpenter
We were massive Boy Meets World fans, so when Disney Channel announced a remake of sorts titled Girl Meets World, we knew it was on our must-watch list. And as luck would have it, this show brought Sabrina Carpenter into our lives and a little later on our playlists! She's made quite the career as a pop singer since her departure from Disney Channel, and we don't see her slowing down anytime soon. Everything she puts out is pure gold, with a favorite of ours being 'Why.' It just hits! We are eagerly awaiting her next full-length project.
[apple_music_ad artist="Sabrina Carpenter"]
Jonas Brothers
Everyone was full-on Jonas Brothers fanatics like us, right? Okay, good, just making sure. Nick, Joe, and Kevin all stole our hearts, and that remains true to this day. Back when we were growing up, Jonas was on Disney Channel and later the follow-up series Jonas L.A. Both were equally cheesy and wonderful, and yes, we watched every single episode multiple times!
The Jonas Brothers took over the world and became the hottest music act until their breakup that truly broke our hearts. The silver lining to that breakup was getting solo Nick Jonas music and getting DNCE. Thankfully, we can now sleep peacefully at night, knowing our favorite brothers are back together and making better music than ever before! Their entire Happiness Begins record stays on repeat!
[apple_music_ad artist="Jonas Brothers"]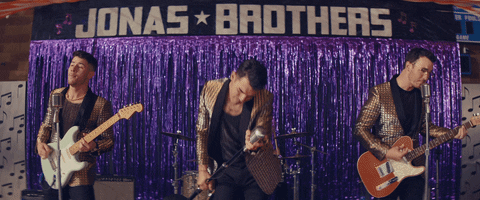 We would love to hear from you! Who is your favorite act on our list? Let us know by commenting down below or by tweeting us @TheHoneyPOP! We are also on Facebook and Instagram!
Want more music content? We got you!
Featured Image Source: Disney Channel via YouTube