Over the many years that they've been going on, Tiny Desk concerts have brought so much joy into our lives. Put on by NPR, these intimate shows allow us to hear our favorite artists with just their voice and an instrument or two. It's such an incredible setting and has become one of our favorite ways to see our favorite artists! The sets are usually between three to five songs and are performed behind (hence the name) a desk! With the current state of the world, they are currently doing the shows from home to stay in line with CDC guidelines- we love a responsible company! 
We thought we'd list some of our all time favorite Tiny Desk concerts for you guys to celebrate the latest release, which was our girl Demi Lovato!
Demi Lovato
One thing you can always count on with Demi Lovato is she is going to give you vocals! She sang her butt off during her Tiny Desk concert! With the latest release of her album, Dancing With The Devil: The Art Of Starting Over, we were hoping she would sing the title track and we planted that seed and lived to see it prosper! Hearing that track live was even more of an emotional experience than hearing it on the album, it's so clear that the track is as important to her as it is to us. We just got so much joy from seeing how happy she was, especially being outside in the Spring with her squirrels- it was just precious. 
Stream her newest record here!
Setlist:
'Tell Me You Love Me'
'The Art Of Starting Over'
'Dancing With The Devil'
Alicia Keys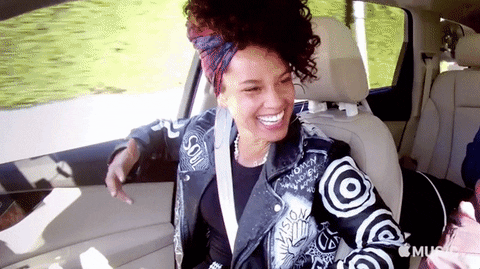 Everyone agrees that Alicia Keys is one of the most talented people in the business, right? Her presence feels like a warm hug, it's all good vibes, and on top of those vibes, you get one of the most soulful voices out there. Hearing 'Fallin' in the Tiny Desk setting was beyond perfect- it's such a classic song that anytime she goes back to it, we just feel so happy and nostalgic.
Setlist:
'Show Me Love'
'Gramercy Park'
'Underdog'
'Fallin'
Harry Styles
Like so many of you, we are utterly in love with Harry Styles. His Tiny Desk performance only heightened that love. We truly think this whole mini-concert is one of our favorite live moments from Harry Styles. He shines so brightly in every song, but we have to say 'Cherry' was our standout moment. His voice is so soft and relaxed, and we just want that 'Cherry' performance on a loop during a nice fall drive. That's the vibes we're getting.
Setlist:
'Cherry'
'Watermelon Sugar'
'To Be So Lonely'
'Adore You'
Taylor Swift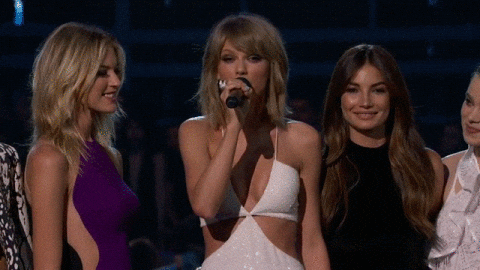 The Lover era simply didn't get to live its course, so this Tiny Desk performance is one of the only live performances we have to hold onto of songs that weren't huge singles like 'Me' or 'You Need To Calm Down.' This Taylor Swift era is so incredibly special to us and felt like a rainbow after a storm, you can see how happy Taylor is here, and it just makes us beam with pride. Hearing her talk during this performance is a masterclass on how to talk personably and to fill the room with your presence. And yes, to this day, we aren't over this performance of 'Death By A Thousand Cuts,' and we probably never will be. 
Setlist:
'The Man'
'Lover'
'Death By A Thousand Cuts'
'All Too Well'
Carly Rae Jepsen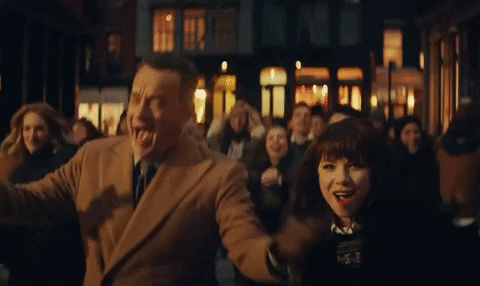 The queen of pop music graced Tiny Desk with her presence, and it just further convinced us that she's deserving of her title. Even during these stripped-back performances, she's so bright and bubbly, and the songs are still so upbeat and pop-sounding. People don't give Carly the credit she deserves for her vocals and the notes she's able to hit. Absolutely insane.
Setlist:
'Now That I Found You'
'I Want You In My Room'
'The Sound'
Lizzo
If it wasn't clear before, watching this Tiny Desk performance proves Lizzo is 100% that b*tch. Her vocals are, as always, on point, especially during 'Cuz I Love You'- truly otherworldly. She has this incredible stage presence that is present no matter how big or small of a stage she's on, and we can't get enough of it. She's simply the best, and we can't believe how much she's blown up since this performance, now, she's one of the biggest artists in the game.
Setlist:
'Cuz I Love You'
'Truth Hurts'
'Juice'
Macklemore And Ryan Lewis
We are massive Macklemore and Ryan Lewis fans. Truly, Macklemore is this incredible artist who's constantly writing about stuff that actually matters and who puts his all into every single performance, that much is made clear in his appearance on Tiny Desk, where he gets up on the desk to perform his hit song 'Can't Hold Us' backed by the incredible Ray Dalton. If we would have been in the audience for this show, we would have been way too hype.
Setlist:
'Same Love'
'Thrift Shop'
'Can't Hold Us'
Khalid
Khalid's voice is smooth like butter. This Tiny Desk performance could turn anyone into a stan. He's just got the best vibes, you know? He's so chill and so happy that you automatically feel drawn to him, and that's true about his presence during any live performance we've ever seen of him. And him adding 'Saved' to this setlist? It's iconic and was directly a favor for us, or, at least, that's what we'll believe. 
Setlist:
'Young Dumb & Broke'
'Location'
'Saved'
Paramore
Paramore is simply one of the greatest bands of all time. There is no doubt about that after watching this Tiny Desk performance, not that we had any doubts before, of course. This performance just made us smile ear to ear, it's always so good seeing Hayley perform because her energy is just so infectious. We have rewatched this many times just to relive all the vibes we get off Hayley. 
Setlist:
'Hard Times'
'26'
'Fake Happy'
Mac Miller
We had to include this incredible Tiny Desk performance from the late Mac Miller. All of our hearts broke when we lost him, so getting to relive his talent and light in this video just makes us feel so warm and happy. His presence was otherworldly, and we are going to now re-watch his '2009' performance over and over again.
Setlist:
'Small Worlds'
'What's The Use'
'2009'
We would love to hear from you! What is your favorite Tiny Desk performance? Let us know by commenting down below or by tweeting us @TheHoneyPOP! We are also on Facebook and Instagram!
Need more music in your life? We can help!
Featured Image Source: Fally Afani for NPR Tiny Desk