Welcome to Fanlanthropy – a new series here at The Honey POP where we shine a light on incredible stans who are using the power of fandom to do good in the world and help out important causes. Fandoms are super powerful in sharing information and working on projects, so using those impressive skills for a good cause ends in some great results.
It has been reported by UNICEF that 4.4 million children in Indonesia are orphans. There are approximately 7,000 orphanages in the country with about 500,000 children living in them. Due to poverty, government assistance and food supply are near non-existent, which results in families living in rural communities, having to give up their children, in hopes they will be given the chance of a better life and receive health care and education.
In honor of NCT Dream's Jeno and his birthday, Indonesian NCTzens have chosen to create a special project where they will be supporting 22 orphanages in 22 cities in Indonesia. We spoke to the organizers to learn more about the project.
Can you introduce yourself to our readers?
My name is Okky Alifka. I am an initiator of @JENONESIA (Lee Jeno's Support System From Indonesia). I initiated JENONESIA to provide support to NCT Dream's Lee Jeno from Indonesia with various good things that can be done. With JENONESIA, I would like to introduce Jeno to the world by spreading kindness and love for others.
For Jeno's birthday, you have chosen to create 'Never Ending Journey With Jeno,' where you support 22 different orphanages in Indonesia. What made you choose to do this?
Yes. JENONESIA chose to do this project as a form of our gratitude in celebrating Jeno's 22nd birthday. We want to do a beautiful project that is of benefit to others with Jeno and on behalf of Jeno. We chose 'Never Ending Journey With Jeno' as the theme of Jeno's Birthday Project for this year because this theme means that we'll always be with Jeno through his journey of life also his career journey. We chose 22 orphanages in 22 cities in Indonesia to give charity because we believe the prayers from our brothers and sisters at the orphanages will always be with Jeno. We want to support Jeno in the best way, that is, to share love and kindness. It is such a blessing for us to get to know him, so we do our best to be grateful for that.
How will the funds that are raised support these orphanages?
We will give the funds raised to the 22 Orphanages we have selected. We will give them money and goods to support them such as rice as a staple food, and clothes.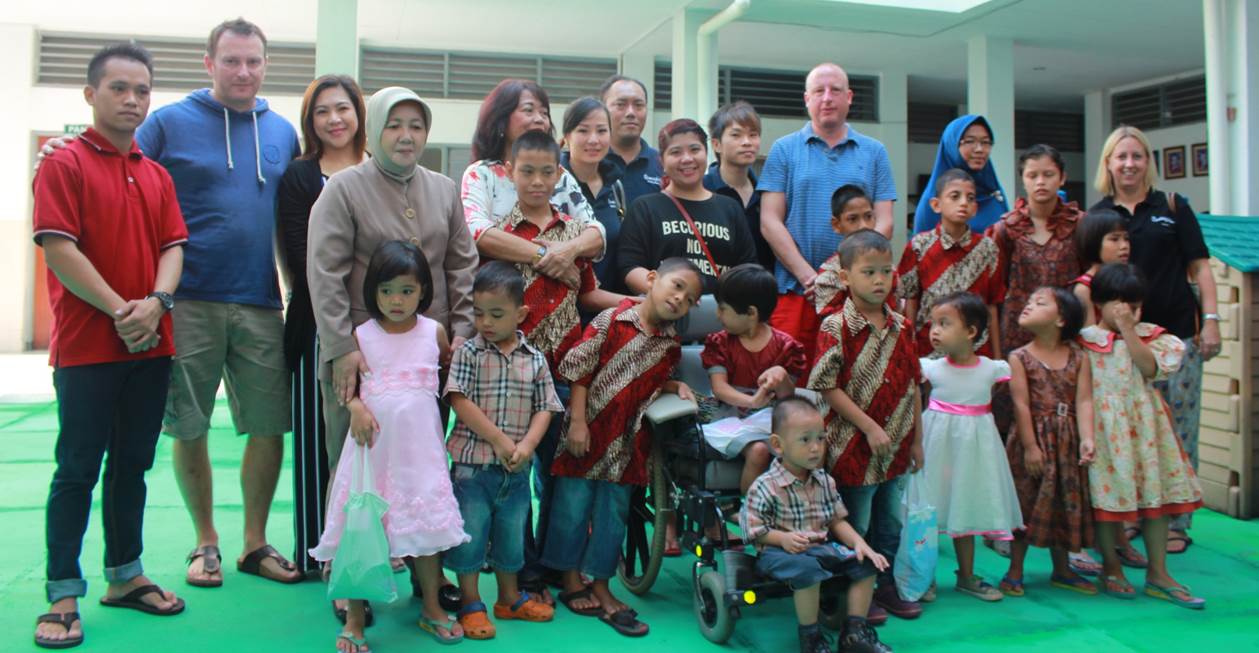 Jeno and his NCT Dream members have been known to be involved in philanthropy and charity work. How does he inspire you?
Jeno and NCT Dream are our inspirations. Jeno is an idol who is kind, gentle, and has a very beautiful eyes smile. He always spreads a lot of love for us and his fans who are called NCTzen (Czennies). Jeno is also a figure who works hard and never gives up. He strengthens us and the fans in a positive way. It is such a blessing to know him. So we also want to spread positive energy for others with him through this charity project.
We know how powerful fandoms are, what do you think about fandoms and the importance of using their platforms for vital causes such as this one?
Fandom is a power in itself. For their idols, for the fandom itself, and for other people, even around the world. It is very important for fandoms to use their platforms to support their respective idols through useful and meaningful things. Through the charity project on behalf of our idols, we can also introduce our idols and the fandom to the world. Because when we spread kindness and love through our idol birthday projects, we also introducing that our idols are inspirational figures who always give us positive energy. In fact, not only when celebrating their idols birthdays, we and several fandoms in Indonesia also always raise funds to help victims of natural disasters. And it is very meaningful to help others.
How can people support your fundraiser?
To support this project, people can send donations to us through an existing account. They can also send items to donate with us, such as clothes, books, food, etc.
Thanks, Okky! We know Jeno would love this!
Will you be supporting this project? Do you know of other fandoms doing good? Let us know down in the comments below or by tweeting us @TheHoneyPOP!
Need more NCT Dream in your life? We gotchu!
Wanna know about more fandoms doing good? Check it out
TO LEARN MORE ABOUT NCT:
FACEBOOK | INSTAGRAM | TWITTER | YOUTUBE
Featured Image Source: Bibi Lara
Jazmin Williams
Creative Director of The Honey POP. Disney and pop culture enthusiast.