Get your tissues, everyone! Emmit Fenn just dropped an album, and let us tell you, it is emotional! Somebody hold us, please. But who is Emmit Fenn, you may be wondering? Well, he's one of the best musicians of our generation. And one of the best songwriters, too! Considering he's co-written a song with Billie Eilish and produced for Lolo Zouai, Yuna, Ry X, Shallou, and Vic Mensa, yeah, he's pretty awesome. But now, we have a whole ten-track album out to appreciate his talent as a songwriter and a singer!
Five out of the ten songs on Far From Here had been previously released as singles and gave us a pretty good idea of the feel for this album. It's beautiful, it's passionate, and most of all, it's vulnerable. The vocals alone brought tears to our eyes. But the artist himself can explain it better than we ever could:
"The main theme of Far From Here is finding hope in vulnerability. With this album, I wanted to be completely open about my past, on a very intimate level, and show how I've grown from it."

– Emmit Fenn on Far From Here
In between our tears, while listening, we found it in ourselves to write up our impressions of each song.
'Far From Here'
If you're okay after this- how? Seriously, teach us. We have no emotional stability for this. Soft, slow, and sentimental, but with a great beat at the same time, the nearly six-minute song opens the album in the best way. Off to a great start! (We mean it, we really like this song).
'Edge Of The Dark'
If you ever needed a song to remind you that light and dark need to coexist for life to be beautiful, this is it. Even the beat mirrors this balance between light and dark. This was also the first single off this album to be released, and oh man, was it a great choice to set the mood!
'Colors'
'Colors' was also a single released before the album dropped, and we love it! Using colors in the lyrics to describe a relationship that's going through a rough patch was so clever and resulted in such a beautiful song!
'Light That Shines Through'
Yeah, we're on the floor with this one. This song is a cry for help to find a 'Light That Shines Through' a dark moment. It's so insanely real and relatable- we don't know how to cope with it. It's also a single, so it's been out for a while, but we're still processing it!
'Closer To You'
Once again, we have to say, if you were okay after this song, how did you do it? Do you even have a heart? Because we're seriously not okay. We can hear the pain through Emmit's vocals!
'Where I Went Wrong'
Where do we start? Amazing lyrics? Powerful message about the end of relationships? The soft vocals that convey a feeling of helplessness? We could just keep going if we had enough coherence in us after this song.
'Until We Leave The Ground'
"Running in circles, heads in the clouds" pretty much sums up how we feel about this song. We couldn't function after listening to it. It's just too good. And we've known that for a while since this was a single. We'd even go as far as saying this was our favorite single out of them all.
'We Could Have It All'
Emmit could have all our hearts with this song, honestly! Now, being serious for a moment, this is a really good song. It's pretty much a list of reasons why these two people should try to be together because they could have it all if they try. So good (and yes, we wish someone would say that to us)! Might be our number one on the album. 👀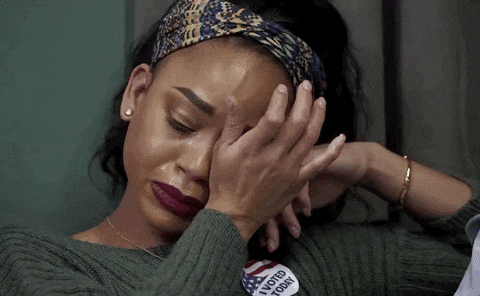 'The Table'
Aaaand back to crying. We think, after listening to this, we should all take a moment to sit at a table, and just reflect on these lyrics. And obviously, appreciate how good Emmit sounds singing them. This man has a gift for the really emotionally heavy songs. And we love him for it!
'Moving On'
One question: how do we move on after this? We'd been warned, this was a single, so we knew it was coming. And yet, here we are, in need of help moving on after listening to this masterpiece. Emmit's trying to move on from a relationship, and we're trying to move on from everything he gave us in ten songs!
Stream the album on your favorite streaming site here!
Oh, and one more thing! He's also dropping his first NFT collection along with the album! The collection consists of 11 art pieces based on his original album art. How cool is that? And in case you don't know what the heck an NFT is, here's our beautiful guide to help you!
Did you like Far From Here? Are you listening to it on repeat like we are? Please, talk to us in the comments or tweet us @TheHoneyPop! We'd love to hear from you!
Need more music in your life? Buzz over here!
TO LEARN MORE ABOUT EMMIT FENN:
FACEBOOK | TWITTER | INSTAGRAM | YOUTUBE | WEBSITE
Featured Image Source: Jack McKain