If you haven't converted into a full-on Malia Civetz stan, this EP Heels In Hand will do the trick.
Since we first heard her track 'Champagne Clouds', we have been on board, which we still stand by as an all-time great track.
Malia Civetz is this badass, strong female artist who pours so much of herself into her music. She's a singer/songwriter, which you guys know we have the most significant sweet spot for. This EP is all about self-love and knowing your worth which we are so here for! It's about time we get into the music, so get ready to dance, cry and sing along with us as we dive into this masterpiece!
Stream it now, right here!
'When You're Lonely'
We are here to crown Malia Civetz as a queen of pop music rightfully. This is only the first track on the record, and we're already sold. We couldn't relate to 'When You're Lonely' more. It's such a shitty feeling when you're into someone who only comes around at their convenience when they're lonely. But just looking at our own love lives, we can confirm it happens way too often. Sadly we aren't lyrical geniuses like Malia Civetz and couldn't have penned such a killer song about the experience. So we will live through her and scream these words at too high of a volume.
And yes, we have to talk about how crazy good Malia's voice sounds here! She's the complete package as an artist.
'Anybody But You'
We are so obsessed with the sound of this track. It's almost a disco-pop feel along the lines of Dua Lipa's Future Nostalgia vibes! Which of course we are so into to!
We aspire to be the level of petty that Malia Civet rightfully is on the track. We are now planning on inviting exes to our parties just so they can see us dancing with other people. It's a genius move, really, and taking karma into our own hands.
When you're over someone and so confident in your worth, you get to the point where this is the energy you have, and that's where we want to end up. It's unmatched energy, really.
You are listening to pure pop excellence here indeed. We can't get enough of this EP and can't wait to dive into these following four tracks.
'Partied Out'
We are ready to get glam for nights out with this being our hype-up music. It's so upbeat and even though it's all about being 'Partied Out,' it's such a party song! It's almost an 80s or 90s pop feel that we can't get over.
Malia Civetz keeps surprising us with every track. It's rare, especially with an EP, to show such various sounds and styles, but she's mastered that here.
This is a top track for us. It's just got this incredible energy and feels like such an anthem and declaration of love to whoever it's about. If we leave a party for you, that is a clear clue that we're really deep in love.
'Is It You'
Malia Civetz sounds beyond incredible in this track! Vocally it might be the strongest track on the EP! 'Is It You' has such a bright, upbeat vibe and makes for such a fun listen! It's different than any of the previous track on the record, and we love that!
This track is all about wanting to find that person to be the one. You know you're the best and that you have so much to offer, and it's all about that waiting game to have someone else realize that as well. Trust us, Malia, we are playing that waiting game too, and we feel for you!
We can't wait to hear all the lovey-dovey songs we'll get once Malia Civetz finds that particular person.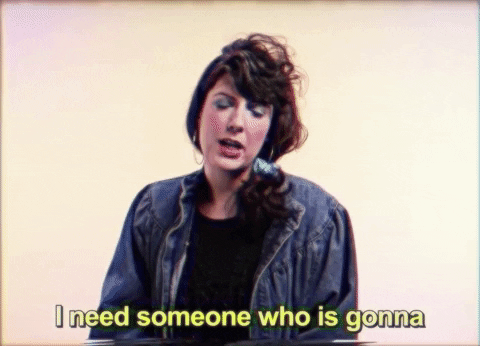 'I Might'
We are so obsessed with these night-out anthems we are getting. As we get into summer and the season of partying, this is precisely the energy we need. If you are a fan of songs like 'Juice' by Lizzo, 'I Might' honestly reminded us of the track! We think you'll love it!
Malia Civetz is quickly becoming one of our favorite artists. She just completely understands how to make an excellent pop record. She understands what we want to hear and delivers exactly that.
'I Might' is for sure a top two-track for us. It's exactly what we'd imagine wanting to listen to during one of those picture-perfect nights with friends, that you guys will talk about forever. This song would just be the perfect background music to dance to at the club, having the time of your life. We need this pandemic to end asap.
'Sugar Daddy'
What a stellar way to end this EP! We are all too into a silver fox, so we are so on board with the track!
'Sugar Daddy' is all about lusting after an older man and playing on the term 'Sugar Daddy' by saying, "I don't need your sugar daddy, just want your sugar daddy." Pure genius and will indeed be played for the next month daily.
We honestly can't believe what an incredible experience this EP has been! We've known Malia Civetz was this incredible lyrist, but we didn't think she was going to blow us away with pop perfection!
We have been turned into lifelong stans and can only hope to catch this EP live sometime this next year!
Check out even more of our coverage on new music here!
We would love to hear from you! What is your favorite track off of Heels In Hand? Let us know by commenting down below or by tweeting us @TheHoneyPOP! We are also on Facebook and Instagram!
LEARN MORE ABOUT MALIA CIVETZ:
FACEBOOK | INSTAGRAM | TWITTER | WEBSITE | YOUTUBE
Featured Image Source: Phoebe Neily