In case you hadn't caught on, we love Miquela. Like we are 100% Miqaliens, no questions asked. Year after year since introducing herself to the world on Instagram back in 2016, she's proven to be that babe and setting the bar for people in her field, robots, and humans alike. But if you're still not quite sure why you should be stanning our queen, then we thought we'd share with you some of our top Miquela moments, which prove she is a boss babe bot.
Repping YouTube at Coachella
Back in 2019, Miquela was invited by YouTube to head to Coachella and hang out with some famous faces performing there while interviewing them. She literally has given us a run for our money! It was an exciting moment to see our fave robot with our fave artists having a good ol' chinwag about music, and Miquela, if you ever want a side hustle, THP will always welcome you 😉
Created an amazing NFT series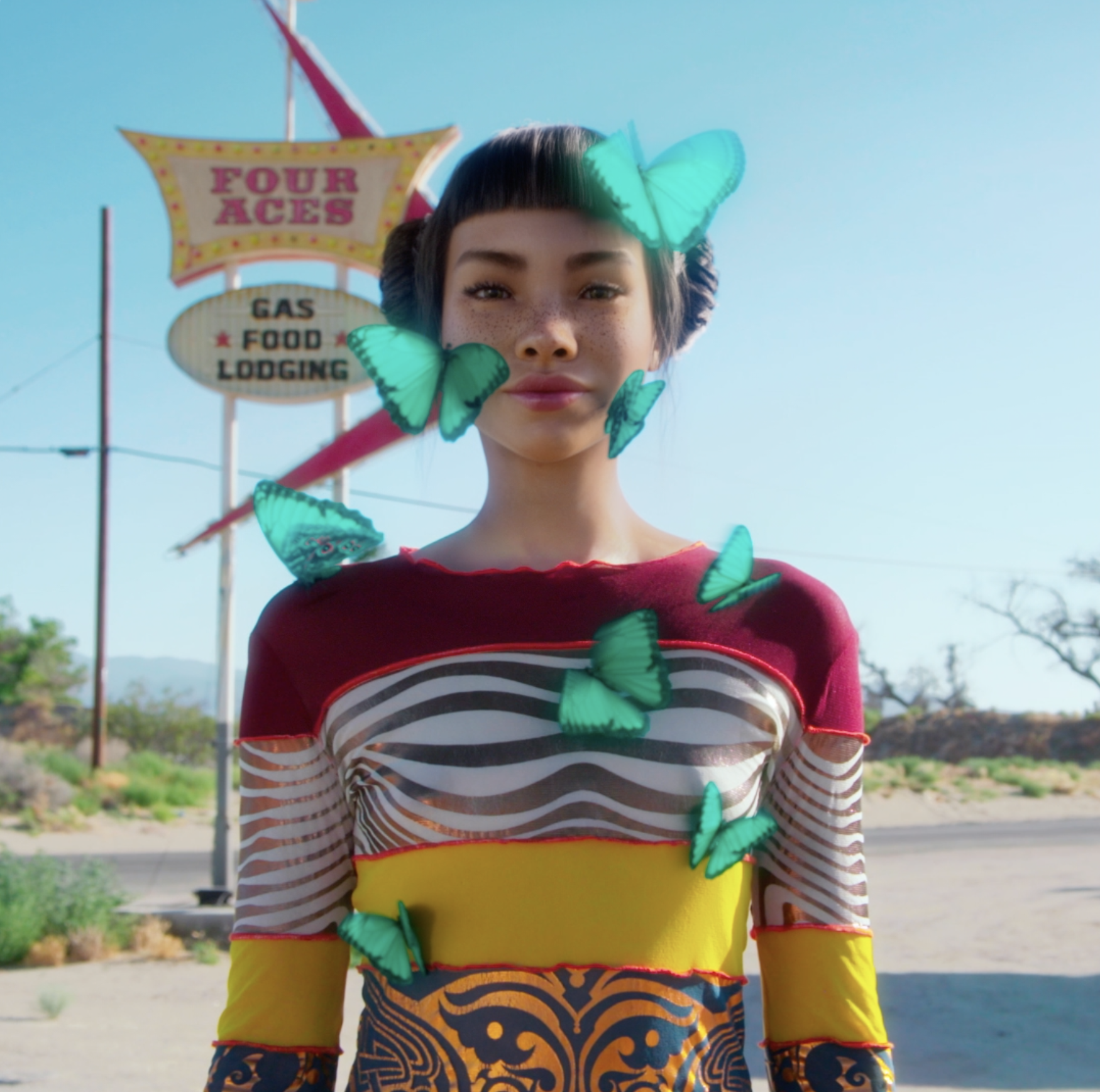 NFTs may be the 2021 hype, but our girl Miquela has been on them before it was the in-thing. She and her team at Brud, a next-gen entertainment, and technology company, are in the middle of dropping a five-part NFT series centering around themes that are specific to Miquela. The first one which dropped back in late 2020 raised more than $80,000 for Black Girls Code. The second drop took place in early April 2021, with 1,500 being available for free and all of them being claimed within the first 45 minutes of release. The third drop is limited to 1,000 and will be dropping at 10 AM PST, April 21st on her Twitter. We stan a queen paving the way!
Collaborating with her ex for a fire single and music video
Miquela reminds us all that not all relationships need a sour ending, and while we were broken to see her relationship with 'Angel Boy' (dubbed by her and her fans) come to an end, we couldn't help but applaud the maturity in them working together when she turned her emotions into art in true musician style. The video beautifully depicts heartbreak and the end of a relationship, and we have to stop ourselves from reaching for the Ben & Jerry's whenever we watch it, tbh.
Being nominated at the Webby Awards
If you still aren't aware of just how big of a deal Miquela is, our girl got nominated at the 25th Webby Awards! She has bagged herself two nominations: Best Video: Animation for her 'Speak Up' music video and Best Video: Variety & Reality for her ELLE 'Song Association.' In addition to this, she also received two honors for her interview with Entertainment Tonight in the category Video: Variety & Reality, and 'Speak Up' in the category Video: Music Video. The Webbys have been hailed as the "internet's highest honor" by the New York Times and are presented by the International Academy of Digital Arts and Sciences (IADAS.) They're also the leading international awards organization honoring excellence on the Internet, so it's kind of a big deal. And if you wanna vote for her to win, you can head to the site. The winners will be announced on May 18th so we're crossing everything!
Hosting her online series
At the end of last year, Miquela launched her Snapchat series Get Real, Miquela – that's now uploaded to YouTube – where she opened up, got honest, and asked the curious questions of fans. We learned a lot about the robo-queen, such as her love for K-POP and BLACKPINK (honestly, taste!) and her experience in dating humans. It's the perfect way for those intrigued to learn more, as well as find reasons to stan!
Have you been following Miquela? What are some of your fave moments? Let us know down in the comments below or by tweeting us @TheHoneyPOP!
Need more of us in your life? You know you do.
TO LEARN MORE ABOUT MIQUELA:
FACEBOOK | INSTAGRAM | TWITTER | YOUTUBE
Featured image source: Miquela via Instagram
Jazmin Williams
Creative Director of The Honey POP. Disney and pop culture enthusiast.