Finding new singers/songwriters like Lauren Housley to support, has become our main hobby at this point. There is just something that hits so different about being able to hear artists bare their soul with music that they themselves wrote. Girl From The North marks Lauren's third studio album and is released through her very own record label Lovebird Recordings.
Since we are at a weird point in the world with live music, Lauren Housley has partnered with Roots Live! to bring fans this 10-track record in the form of a live stream taking place on April 27th! You can get your tickets here!
We really think you guys are going to be as in love with this beautiful record as we are! Be sure to get the record by clicking here!
Let's get into the music!
'Bless His Soul'
Right off the bat, you can tell Lauren Housley sings with so much soul. She has such a warm and beautiful tone to her voice that we really feel like we could listen to her sing forever. Just from the sound of this track, we'd put this somewhere living in the Country–Folk world, it just fits perfectly there. 'Bless His Soul' seems like the perfect song for driving around in the summer, down an open road with the windows down. You guys know how much we love to paint a picture. That is just the vibes we are getting and now we have to test the theory.
With about a minute left in the track, you get this really cool instrumental break with the softest vocals in the background. And that is truly one of our favorite points. Stylistically it's something we weren't expecting and just loved so much.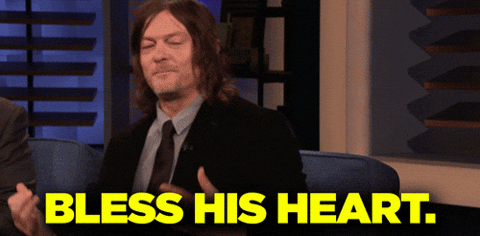 'Guaranteed Sunshine'
Any song called 'Guaranteed Sunshine' is an automatic win for us. We are suckers for some good summertime happy music and that's exactly what this Lauren Housley track is. It's a proclamation of the truest form of love, and, of that person being your 'Guaranteed Sunshine' regardless of whatever is going on in your life. We are just holding onto hope for a love like that, so pure.
This is yet another track where Lauren's voice is just so warm. You can almost hear her smiling while singing these lyrics. It's just all around the best vibes. We couldn't have asked for more out of this incredibly happy track.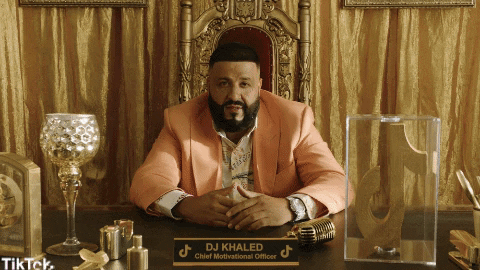 'What's Troubling You Child'
Already we can tell this track is a bit more laid back than 'Guaranteed Sunshine.' Lauren Housley is really allowing her voice to be the star of the track, whereas in previous tracks, at some points, the instruments took the lead.
We imagine the best setting for this track, is hearing it played live at a small intimate show. We'll see if we're right on April 27th when Lauren Housley does her live show!
We just keep being amazed by these vocals moments. Don't mind us just geeking out over here.
'Sing To Me'
We are already so obsessed with how different the instrumentals to this track sound. It's so calming and soft. And of course, Lauren's voice matches right up with that vibe.
It's definitely the most slowed down intimate track yet and we love this change of pace. Lauren Housley has such a unique tone to her voice and now that we've heard her sing, we are going to be able to recognize that voice anywhere. It's full of soul and grit at times and then in circumstances like here on 'Sing To Me,' it's almost lullaby-like.
Yeah, we could definitely allow this song to guide us to sleep. We are just so relaxed.
'Breakdown'
This track feels almost haunting in a way. It's very Folk, maybe more so than any other track so far on this record. We do have to say we can't really relate to making it through stressful situations without a 'Breakdown' so that must be nice!
We know for certain this track would have worked somewhere within the Twilight saga soundtrack. If you aren't convinced, give the track another listen.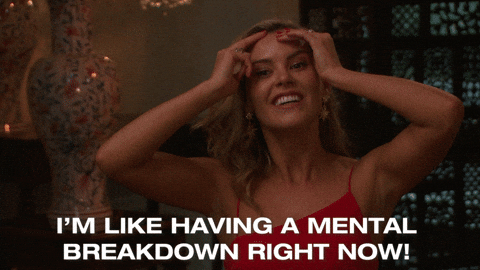 'Two Lovers Lost In Space'
This track is a bit shorter, coming in at one minute and thirty seconds, but that doesn't take away from its contribution to this incredible record.
We do get an otherworldly aura from this song. Lauren Housley has done a beautiful job of painting this photo of being 'Two Lovers Lost In Space.' Using such good lyricism and these breathy stellar vocals, we are hooked.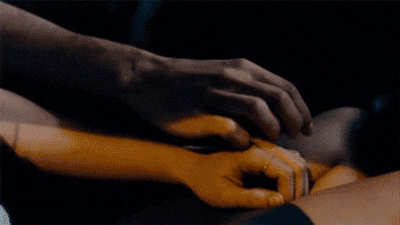 'This Ain't The life'
We are back to these happy summer vibes and this is our happy place! This track feels very old-time true country, which we have always loved.
It's definitely worked its way up to a top-three on this record for us. For our first Lauren Housley project, we have just been so blown away so far with this record. She's truly a force.
'Why Are We Making It So Hard'
This is it, this is our favorite track on the record. Lauren Housley sounds so incredibly beautiful and gets across, this pointed message.
We do so much when going through hardships or breakups, that just make the situation so much harder on ourselves and anyone else involved. These situations could be dealt with, in much simpler ways, which does pose the question of 'Why Are We Making It So Hard?'
'Stay Awake To Dream'
Such a chilled-out track that just screams 'Folk music.' It's got the storytelling element that the genre is so known for and it seems like Lauren Housley has mastered it.
As far as lyrics go we'd recommend this lyric fiend, so check this track out! It's so strong in that department and has just the exact vibe you want out of a Folk song.
'We're Not Backing Down'
This was the perfect way to end this record! It's a song all about standing your ground and that's the message we think Lauren Housley got across perfectly.
If this Folk-Country music mix is your thing you are going to absolutely love this whole project!
Check out some more of our coverage on new music here!
We would love to hear from you guys! What is your favorite track on Girl From The North? Let us know by commenting down below or by tweeting us @TheHoneyPOP! We are also on Facebook and Instagram!
TO LEARN MORE ABOUT LAUREN HOUSLEY:
FACEBOOK | INSTAGRAM | TWITTER | WEBSITE | YOUTUBE
Featured Image Source: Elly Lucas