The voices that were destined to work together just released the amazing and beautiful album that we have all been waiting for! People Don't Change EP is finally here!
PJ Harding and Noah Cyrus have been working on an incredible EP, and we can feel the chemistry that these astonishing and talented artists have together. The sound and vibes of this album are immaculate. We're never gonna stop loving this EP!
Listen to People Don't Change here!
'Dear August' & 'You Belong to Somebody Else'
These two songs were how we were introduced to the mix of emotions of listening to PJ's and Noah's voices together, and now, they're the first two tracks of the majestic album. We already knew that this album was going to be more than amazing, but listening to them now on the EP, gives us goosebumps. Wherever you are listening from right now, we hope you're singing your hearts out!
'Dear August' and 'You Belong To Somebody Else' were already on a loop since the moment they were released. And now we can finally add the next 4 songs that come together to form People Don't Change, one of the most awaited EP's of the year.
'Cannonball'
This song killed us. First, the vocals of PJ in this song… oh my god. Second, the beautiful and sad ballad reminded us how talented both of these artists are. The sad song with the gorgeous piano melody definitely had us slow dancing by ourselves, while we cried our hearts out to the sad and beautiful lyrics. Definitely, the perfect song to cry to in the shower.
'The Best of You'
This short but thoughtful track is one of our favorites on People Don't Change. With a country ballad vibe, this song gives us the most beautiful feeling of peace. We feel like we're sat right next to PJ and Noah, singing around a crackling campfire, and looking up to the starry night. Just imagine how wonderful that would be! We are just in love with this song, and we can't stop listening to it.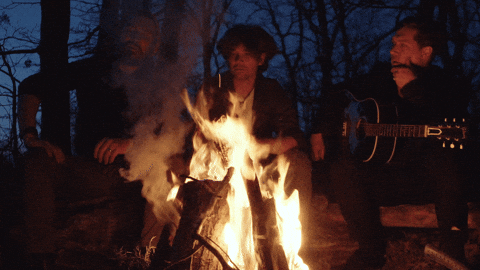 'Slow Train Comin"
This song is just… mind-blowing. We are addicted to how queen Noah and PJ's voices match so perfectly with the acoustic guitar playing in the background. Taking us on a voyage into the country ballad and letting our minds fly with the beautiful melody. And let's talk about how genius the lyrics are! The way they both managed to express a feeling with "I sold my heart for stolen gold", such a crisp metaphor, for giving our hearts to someone that was not who we thought they were – we can relate! Reminding us that People Don't Change!
'The Worst Of You '
Hands down one of our favorites in this 6 track-long EP! We still can't process how both of these artists managed to give us something so pure but so amazing. The song is the perfect closure for People Don't Change. It is a beautiful song that lets you appreciate a more upbeat ballad than the previous one, but with a sad and thoughtful lyric. The song talks about that moment when you realize the person you have been struggling to make better, isn't going to. But we love them no matter what. We think this song is the perfect way to say that feeling, that we all often struggle to express.
People Don't Change went above and beyond everything we could have hoped for! We are loving every second of it and we won't stop listening to it, like… ever! Tell us in the comments, what are your thoughts on the new EP from the talented and unique PJ Harding and Noah Cyrus?
This is going straight on our playlists here in The Honey POP headquarters, and you? Come and hit us up on socials to simp with us over this incredible new release! You'll find us @thehoneypop on basically every platform!
Need more music in your life? We gotcha!
TO LEARN MORE ABOUT NOAH CYRUS:
FACEBOOK | INSTAGRAM | TWITTER | WEBSITE
TO LEARN MORE ABOUT PJ HARDING:
FACEBOOK | INSTAGRAM | TWITTER
Featured Image Source: Molly Yorkes, Courtesy of Sony Music