If you are anything like us and grew up completely immersed in the pop-punk world, you were utterly infatuated with Hayley Williams, and rightfully so! She was everything we wanted to be, this badass talented woman with bright hair and a killer voice! What more could you want! She dressed exactly how we always tried and failed to dress, and honestly, we envied her closet.
[apple_music_ad artist="Hayley Williams"]
And somehow, now in 2021, she's at her best. She's still just as badass and talented, yet you can see such obvious growth since her earlier days. Hayley Williams is so honest in her music and uses her platform for good constantly. Truly she's one of the easiest people to stan because she's just an incredible person on top of being a killer artist.
To celebrate the release of Hayley Williams's newest cover track, 'Colour Me In,' we are going to take a trip down memory lane and discuss some of our highlights in her career, both solo and with our forever favorite band Paramore.
'Colour Me In'
We all have that song that we can never get enough of and have such a sweet spot for! For Hayley Williams, that song is 'Colour Me In' by Broadcast. We are massive Broadcast fans, so Hayley girl, we feel you! She said that narrowing down a song of theirs to cover was a struggle which only makes sense considering how good their discography is! But we are so glad she settled on 'Colour Me In'! We are right in the same boat as Hayley Williams and find the song strangely comforting, almost even more so now that we have her singing it! She has shared that she recorded the track before lockdown, and it was just floating around and is so glad it has a home now, which makes us so happy that she decided that living with us in our speakers was the perfect home. We have a feeling we will have this cover on repeat constantly.
Stream Hayley's version of 'Colour Me In' here!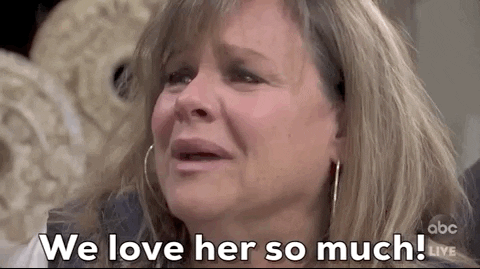 Petals For Armor
We obviously can't talk about career highlights from Hayley Williams without mentioning her debut solo record, Petals For Armor. We will forever covet this as an all-time great album. It's beautiful and honest and shows what an incredible artist Hayley Williams is all on her own. Of course, we always knew that when Hayley went off solo and made her own music, it would be beyond our wildest dreams, but this was just on a whole other level. We are actively listening daily, as you should be (link to stream is right here, no excuses)! Our favorite track will forever be 'Sugar On The Rim.' It's just simply one of the best tracks we've ever heard. As much as we long for new Paramore music, we hope solo music is something we keep getting and seeing the ins and outs of Hayley's creative brain has been such a pleasure as fans!
Paramore
There was no way in the world we were going to talk about Hayley Williams without talking about the greatest of all time, Paramore. Paramore has shaped an entire generation of pop-punk listeners with their unique sound and songs that are some of the best in music. Even over a decade since they've begun their career, they're more relevant than ever and have the most devoted fanbase. It's been so incredible to continue to see them evolve as artists, and if our speculations are correct, we will be getting new music soon!!
We would love to hear from you! What is your Hayley Williams highlight? Let us know by commenting down below or by tweeting us @TheHoneyPOP! We are also on Facebook and Instagram!
Need more pop-punk? We got you covered!
LEARN MORE ABOUT HAYLEY WILLIAMS:
FACEBOOK | INSTAGRAM | TWITTER | WEBSITE | YOUTUBE
Featured Image Source: Lindsey Byrnes