We have been on board for Amy Shark ever since hearing her song 'Spits on Girls' back in 2014. If you haven't checked it, we'd highly recommend the track as it made us lifelong stans.
Hearing that Amy Shark was releasing this album, Cry Forever got us so hype and ready to have our hearts broken. She writes the most insane lyrics and has this album chalked full of collaborations we're dying to hear! You've got some crazy producers and writers as well, along for the ride, Joel Little and Ed Sheeran, no big deal!! 
We're going to break down this 13-track album, so be sure to listen along with us by clicking here!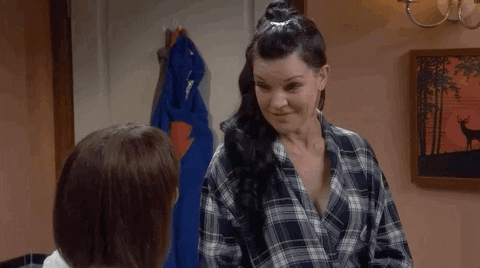 'The Wolves'
Amy Shark herself said this is one of the most challenging songs she's ever had to write. It's all about the machine that is in the music industry and trying to figure out who's on your team. We've seen so many artists really struggle with handling the in's and out's, and it's clear by this track it was prevalent for Amy Shark at one time. It's pretty genius that Amy used 'The Wolves' to encompass pack mentality and just sticking with your people that you know have your back, no matter how tough things may be.
'Everybody Rise'
We found this to be one of the most pop-forward tracks on the record! Which makes perfect sense when you see that Joel Little had a hand in it! If you've ever loved a pop song, there's a good chance Joel was on the team that made it possible. He's THE guy. So many of us can relate to the all too familiar story that plays out during this track. The longing for someone that see's right through you, ah yes, we know that pain for sure.
'Worst Day Of My Life'
Hear us out if 'Mr. Perfectly Fine' by Taylor Swift had an alt-pop older sister; it would be this track. It's the tale as old as time about having to see the person you can't seem to get over with someone else and happy. No matter the situation, this trope will always make us ugly cry and relive every ex we've watched move on. We might just cry right now, who knows.. (We did indeed cry)
If a track has Travis Barker on it, we turn the volume up to max, period. This anthem is all about the fame machine and how it changes you, ruins your relationships, and has you constantly battling to be on top. It can be such a toxic place, and it's so good to see artists like Amy Shark use their art as an escape from the world they live in. We will never get enough of songs like this. 
We've all been here, having lies spread about us and feeling like we can't retaliate. Fortunately, with Amy Shark, she's an incredible songwriter and can tell her truth in this way. It's always so frustrating to hear people gossiping, and eventually, it can get so bad that you almost start to believe those things yourself. Amy Shark really describes the feeling perfectly here.
'Miss You'
This track is super intimate, feels like a page right out of a diary. It's going through the process of missing someone so much and remember being intimate with them and all the little things about it that made it so memorable. We've had those nights where it's late, and you're in the car with the person you're seeing, and you just feel so invincible and so lust-filled for that person. It feels like that's this situation here, but where there is a high, there's always a low. Amy Shark depicts both perfectly here.
'Love Songs Ain't For Us (Feat. Keith Urban)'
Anytime we can get a little Yeehaw in a song we are down! Keith Urban has one of those voices that is instantly so soothing and we could listen to forever so throwing him on the track was a perfect choice. The line for us that really encapsulates the entire song is "You're not yet a lovеr
But you're more than a friend". That between stage where there's no label, but the chemistry is so clear can be so confusing. There are feelings there, but nothing is stable, but everything feels so right. Those can be some of the worst and best times. Saying 'Love Songs Ain't For Us' is such an admission that you know what the relationship is, but you want it to be more. 
'I'll Be Yours'
We have to put this track in our top two on the record. It's just that good. And that's saying a lot because this record has been beyond our wildest dreams. With 'I'll Be Yours,' you get this beautiful love song that is the ultimate declaration. No matter what happens, Amy Shark is making it clear she's with that person, and they have her by their side. It's really quite incredible. And the sound of this track is wicked, such a unique tone. We believe Amy Shark herself called it "elephant acid," we love that.
'You'll Never Meet Anyone Like me Again'
This song is another top two on the record for us. It's genuinely showing what a huge heart Amy Shark has and what a match she's found in this person she's singing about. The realization of how much you have to offer and that there is no one like you is a point we are hoping to get to, but of course, we're glad Amy Shark got there! That's the energy we want to see!
'That Girl'
We've all been in Amy Shark's position here, where you grow up and realize if your significant other cheats, it's on them, not the person they cheated with. We've all vented to our friends about how much we hate the person who was the reason our relationship fell apart. This track so accurately depicts those moments. We remember them all too well! Thankfully both us and Amy Shark now know how to actually handle these situations! (Lots of tears, ice cream, and wine)
'Lonely Still'
Especially after the shitty year, we've all had, it's certain that we are all feeling 'Lonely Still.' We can thank Amy Shark for writing a song that puts our thoughts into words in the most beautiful poetic way possible. Let us have a moment of honesty, we did cry during this track. It all just hit us at once where we genuinely felt like she was singing exactly about a situation playing in our heads. This is a stand-out track for sure.
'Baby Steps'
Wow, we don't think we've ever heard someone put into words the process of attempting to move on and failing quite like this. It's a hole that sometimes you feel like you can't get yourself out of. It really does have to happen in 'Baby Steps.' There's no other way. It may not be the healthiest process, but for empaths like Amy Shark and us, it's the only way to go.
'Amy Shark'
This title takes the term self-titled to a whole other level! Arguably the most personal track on the record comes in right here at the end. It's all about her journey to get to where she is right now. The highs and the lows all equally crucial in the bigger picture. We have really fallen in love with Amy Shark as an artist over this process, which solidified that. What a damn killer record!
We would love to hear from you! What is your favorite track on Cry Forever? Let us know by commenting down below or by tweeting us @TheHoneyPOP! We are also on Facebook and Instagram!
LEARN MORE ABOUT AMY SHARK:
FACEBOOK | INSTAGRAM | TWITTER | WEBSITE | YOUTUBE
Featured Image Source: Shore Fire Media