You know that feeling when you hear a song for the first time and all you want to do is get up and dance? And as soon as you do, it feels like you're in a club? That's the feeling we got from 'Closer', by Sonny Fodera and Just Kiddin' feat. Lilly Ahlberg. So come a little bit closer and let us tell you everything we think of this new masterpiece. Stream it right here!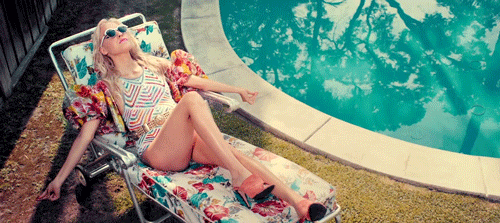 Sonny is known for his awesome music that can make even that one person who's known for not dancing at least shake their heads along with the music, if that tells you anything. The combined beats of Sonny Fodera and Just Kiddin' along with Lilly's angelic voice are a true recipe for the perfect song.
Now, on to the song itself. It is amazing. Piano chords and more electronic elements blend perfectly and the lyrics are honestly *chef's kiss*. "When was the last time you thought of us?," you ask? Well, we're going to be thinking of this song for a while. Also, it's going on all our playlists for this summer (and the next like, three summers too, probably).
'Closer' is one of those songs you just want to play really loudly during a road trip to California and scream at the top of your lungs with your best friend. In other words, exactly the vibes we need right now. And to think this is only Sonny's first single release of the year! Previously, he'd released a remix of 'Heat Waves' by Glass Animals, which you should definitely check out as well. We're hoping there will be many more to look forward to!
Now, do yourself a favour and go give 'Closer' a listen! Then come back here and tell us what you thought. You can drop a comment, tweet us @TheHoneyPop, or find us on Instagram and Facebook. We'll love to hear from you!
TO LEARN MORE ABOUT SONNY FODERA:
FACEBOOK | INSTAGRAM | TWITTER | YOUTUBE | WEBSITE
Featured Image Source: Universal Music Group