Finding out about Stef and this EP was such a blessing! A Glitch In Our Virtual Reality is an EP you don't want to miss! It's such a refreshing pop record that shows so much promise in Stef!
Everything from the song titles to the aesthetic is just *chef's kiss*. Stef has proven with this record to be such a unique artist!
We have listened through a few times and just remain so blown away! We can't wait to dive headfirst into all of these incredible tracks with you guys!
Don't forget to stream A Glitch In Our Virtual Reality by clicking here!
You can also check out Stef's Depop shop here!
'Intro'
Even though this is just a 40 second instrumental, it's essential in setting the EP up. It's giving us Aquamarine-mermaid vibes and we are here for it.
'I Used To Build Dreams About You'
The concept of finally finding the perfect person and exclaiming that you used to build dreams about them is just a cuteness overload. "Not to get all emotional but you're starting to feel like home" come on!! How can you not just feel so incredibly single after hearing that lyric? Unless of course, you can relate, then we love that for you! We can't wait to be able to relate this song to our situation, it's just the perfect love song.
'Switch'
We are definitely getting an Alt-pop/ Pop-punk feel out of 'Switch.' It's giving us if Avril Lavigne and Billie Eilish were one person it would be Stef, vibes. And of course, we are so here for it! We're always looking for new female artists who are reviving the pop-punk genre and this song definitely fills that void. If you hear us blaring it 24/7, no you didn't.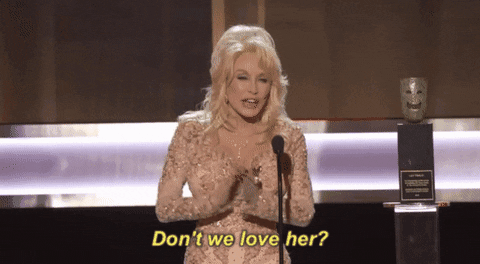 'Kickin All The Pieces Of My Heart'
Right off the bat, it's a completely different sound than anything else off the EP so far! Stef is for sure a versatile artist, and we can't imagine a genre she couldn't master. The little "At least take your shoes off" in the background after Stef says "Kickin all the pieces of my heart" is just genius. She's proven to be quite the lyricist which is one of our favorite things about artists. When their relationship to their pen is as good as their voice.
'Hi, My Name Is Lonely'
This Alt-pop track goes crazy! We weren't expecting anything like this on the record! If you're a fan of Billie Eilish you are going to eat this song up! The beat is reminiscent of 'Bad Guy,' and the chorus will get stuck in your head much like that track! We've replayed it one or two or ten times. No big deal.
'Here's What We're Not Gonna Do'
This is our new anthem and it will be our pump-up track all summer. Setting boundaries for a toxic person in your life and laying out exactly what you're not gonna do is the move. Seriously, with every toxic person in your life just simply use this song as a blueprint. You do not need them in your life, just ask Stef.
'Outro'
Much like the intro, this is just a short little musical break. But it's stunning and we always listen to a record all the way through like it's meant to be played.
'I Used To Build Dreams About You (Reimagined)'
We were already so in love with the original version, yet somehow we loved this even more. It feels even bigger and strips back in all the right places. This reimagination was a triumph!
We would love to hear from you! What is your favorite track from A Glitch In Our Virtual Reality by Stef? Let us know by commenting down below or by tweeting us @TheHoneyPOP! We are also on Facebook and Instagram!
Need more new music in your life! No problem, we've got you bestie! Just follow the honey trail…
TO LEARN MORE ABOUT STEF:
INSTAGRAM | TIKTOK | TWITTER | YOUTUBE
Featured Image Source: Noah Tidmore