… And the riveting mystery-adventure of diving deep back into the unknown while uncovering the secrets of sulphur springs continues!
Disney really blossomed our spring season with this big announcement. If you are anything like us and grew up watching Disney shows and movies while creating your own perfect fictional worlds in mind to live in, then we are sure you will be thrilled to hear about what's coming up next!
Disney Channel has ordered the second season of its ongoing popular time-travel mystery series Secrets of Sulphur Springs. Since its premiere earlier this year in January, the series has become really popular among viewers, and not just among the kids but it has also managed to grab the attention of adults. With approximately 8.4 million total viewers, it's ranking as the #1 series across all television among kids and the #1 live-action series on DisneyNow! The series is all set to get renewed for another mind-boggling season and we absolutely can't wait to see what secrets are about to unfold!
While the production of this time-traveling series doesn't start for its sophomore run until June 2021, season two will take a deeper look into Harper's family history and their connection to the Tremont Hotel. What started as a mission searching for the truth will soon turn into an irresistible eye-opening adventure packed with thrill, goosebumps, and mystery. While the stakes are getting higher and higher, who knows, the truth might bend the rules or forever change the friendships and relationships!
"Our brilliant executive producers, Tracey Thomson and Charles Pratt Jr., along with a supremely talented cast and crew, have truly created a captivating series that keeps our viewers guessing," Singh said. "Now that the disappearance of Savannah has been solved, we look forward to a season of all-new puzzling plots and storylines for kids and families to unravel in the mysterious southern town of Sulphur Springs."

(via press release)
Secrets of Sulphur Springs is filmed and set in Louisiana's fictional town, Sulphur Springs. The 11-episode season revolves around 12-year-old Griffin Campbell and Harper, who discover a secret portal to go back in time. Griffin's world takes a shift upside down when his father Ben decides to move the family to live in the small town of Sulphur Springs and takes ownership of an abandoned hotel property, The Tremont, in hopes of restoring it to the lively vacation destination it once was. However, things are not as easy as they may seem. On the very first day of his new school, Griffin comes to know about the hotel being haunted by the ghost of Savannah, a girl who disappeared decades ago.
As the series progresses things start to get more interesting when Griffin befriends Harper and taps into the powers and wonders of a secret portal that they have discovered, which allows them to travel back in time. During their travel, the pair uncovers clues about the spooky Tremont Hotel's mystery and meets the younger versions of their parents trying to correct past mistakes. But the time-travel has its own hiccups and in their attempts to 'solve the unsolved' of the past, they stay in the past. It's interesting to watch how it affects everyone close to them.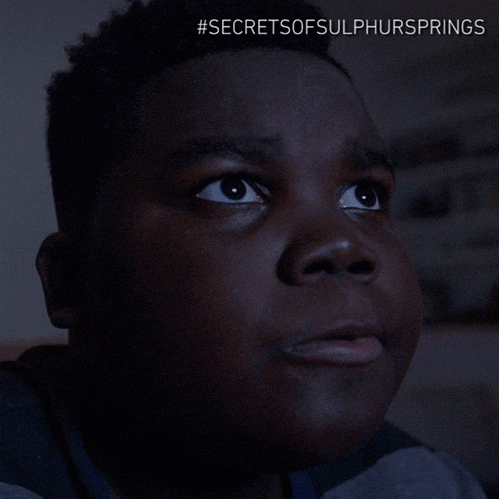 And as the season one finale ends on a cliffhanger, questions about Griffin, Harper, and Savannah possibly being stuck in the past, in the 1930s, as well as the identity of the old rocking chairman is poised to be answered now. We absolutely can't wait to know the answers to the questions we are hung up on! Yes, we are hooked!
The writers of the show weaved a chilling tale of mystery and suspense that is brought to life by the stellar acting of the entire cast and the strong grip on the direction with the wonderful screenplay. The show is based on budding friendships and building trust. The set for the hotel is decorated to portray that old, abandoned, rustic style which gives it a spooky appearance, while the scenes add to the eerie mood. The overall creepy setting makes these scenes more believable. The clothing choices are also well thought out and played out, depicting different fashion styles of the various eras traveled to. While the mystery unfolds, the old secrets will leave you on the edge of your seat, as it did to us!
Are you as excited to uncover this mystery as we are? And if you haven't watched the first season of Secrets of Sulphur Springs, then hurry up. It is currently streaming on Disney+ and also available on DisneyNow.
Let's all go on this adventure together! Are you excited to watch Secrets of Sulphur Springs season two? What do you think is going to happen? Let's keep the conversation going in the comments below or by tweeting us @TheHoneyPOP. You can also find us over on Facebook and Instagram!
Want to keep reading? Don't worry we have you covered! Check out more here!
Interested in talking with other fans just like you? Come join us over at The Hive!
TO LEARN MORE ABOUT DISNEY CHANNEL :
INSTAGRAM | TWITTER | WEBSITE | YOUTUBE
Featured Image Source: Courtesy of Disney Channel
Khushboo Malhotra
Khushboo Malhotra works as a freelance journalist, digital marketing & media strategist, and content marketer featured in various global and national media publications and works alongside B2B, B2C, and eCommerce brands. A wide range of her work spans music and entertainment culture, sustainable lifestyle (including sub-niches), and SaaS. She enjoys writing novels and designing screenplays, grooving at concerts, or exploring new fashion and cuisines that tickle her taste buds when she is not working. Have a story? Get in touch: khushboomalhotra24@gmail.com