Welcome to Fanlanthropy – a new series here at The Honey POP where we shine a light on incredible stans who are using the power of fandom to do good in the world and help out important causes. Fandoms are super powerful in sharing information and working on projects, so using those impressive skills for a good cause ends in some great results.
With vaccines being rolled out in several countries, people are holding onto positivity that we are nearing the end of the pandemic. However, we're far from out of the woods. Right now the COVID 19 crisis in India is rampant and is in serious need of help. Sick people are currently being turned away from hospitals that have run out of oxygen and beds, while the number of new cases rises to record levels every single day. It's creating a national crisis with global repercussions. The more the virus spreads, the more chances it has to be able to mutate, creating variants that could end up resisting current vaccines and setting the progress back of other countries in containing the pandemic.
Louis Tomlinson fans living in India have come together through @LouiesOfIndia to create a call-to-action fundraiser for fans around the world to come together and help raise crucial funds that are needed to help tackle this continuous crisis. We've had a chat with them to learn about the project and how fans can help.
Can you introduce yourself to our readers?
We are a bunch of ardent Louis Tomlinson fans from different parts of India. Some of us are still in school and college, and a couple of us work 9-5 jobs. We started this community of Louies (instead of an "update account" per se), in February 2021 with the main purpose of uniting Indian Louies for fan projects, promo campaigns, chart drives, and other stuff that could help Louis gain more exposure among the local audience here, as well as, help the fans express their love and support!

Right now, India is in a crisis with COVID 19. Can you give us a bit of insight into what life is like there right now?
It's a nightmare, to be honest. We're waking up to the news of our friends, relatives, and family dying every day. It's taken a toll on our mental health and is really scary out here. The health infrastructure is crumbling too, and people are being crammed into one hospital bed or dying in ambulances. There are more than 16 million cases, and one death from COVID every five minutes here. Hospitals are unbearably full, oxygen supplies are running low, migrant workers have lost their daily wage, their homes, proper meals. If not helped, India might as well be approaching its end.
You've chosen to fundraise to support this emergency state and chosen Rapid Response to support. How will funds benefit them during this time?
We wanted to gauge the support we'd be getting, so we started with a small target. If this goes well, which we believe it will, we will organize another fundraiser to support bigger issues like targeting oxygen supplies, hospital beds, etc. Rapid Response is India's #1 and most trusted instant disaster relief NGO, providing pan India aid and preparedness services on the ground. We're raising funds to support their relief efforts in:
• Supplying Dry Ration to the poor, elderly, migrants, daily wagers, and Covid hit families
• Helping with Hygiene Relief Supplies, Cotton Masks, Sanitizers, etc.
• Distributing Relief Kits and Covid-19 Awareness Pamphlets to the vulnerable communities.
The Louis Tomlinson fandom is incredibly powerful, how do you think reaching out to the fandom will help make a difference?
Louies are very well known for being a dedicated fandom; even Louis Tomlinson himself calls us "a passionate bunch!" I'm sure almost every one of us in the fandom has faced losses due to Covid, and we feel helpless sometimes knowing there's not much we can do. But seeing our country die like this, we do want to come forward and help in any way possible. And since we all derive inspiration from the same man, who encourages us to give back to the communities in need, all the fans that can donate are coming forward to help. We don't have a huge following, but the fans really pushed our tweet far and wide. It's on Louis's topic on Twitter since the day we tweeted about the fundraiser and has reached more than 200,000 people. We even raised 16% of the goal amount in just one day! At this point, India needs every resource it can afford, and the fandom is being really helpful.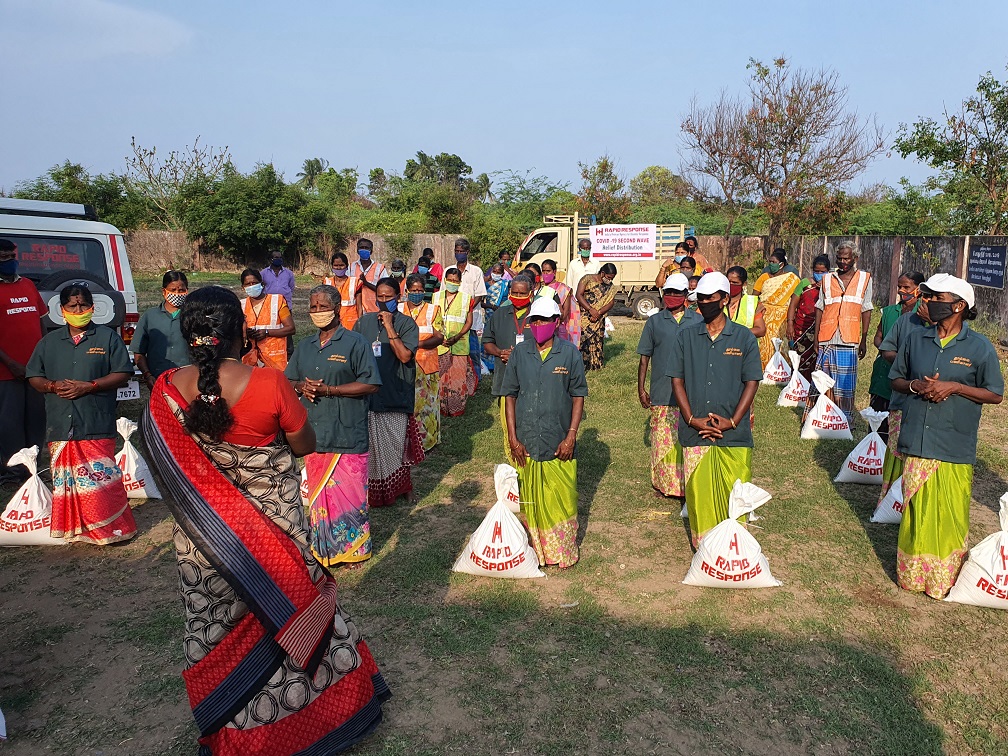 Louis Tomlinson himself is known to be involved in philanthropy and charity work, how does he inspire you? 
Louis has a long history of supporting charities, and even though there are many, he always has this one motto, "Let's make SOMEONE happy today!" And not just with charities, Louis literally checks on all of us regularly on Twitter. Just yesterday, he sent prayers and love to us Indian fans when he got to know we're struggling with the Covid crisis. That is where he inspires us. We know our initiative is not massive, and we're working with a small goal amount, but we believe it'll "help SOMEONE live another day." And we're not going to stop either, we'll continue contributing to vulnerable communities in the future, with the rest of the fandom, however little the contribution is.
We know how powerful fandoms are, what do you think about fandoms and the importance of using their platforms for vital causes such as this one?
I think there's more to being in a fandom than what is visible to the public eye. We've often been called maniacs, and crazy teens, but people don't always see what goes on inside the fandom. It's because we're all collectively inspired by Louis' songs and his own philanthropy, that we started this fundraiser in the first place. Louies have also adopted Eden Dora Trust as their annual charity to support in honor of Louis's birthday and continue to raise money for the cause. As fans, we have found a second family in the fandom, where everyone takes care of each other, helps us fight peer pressure and mental unrest. Recently, Louies also came together to help out Football Index fans urge FI to refund net deposits and raise their voices with Rebecca Ferguson against the Music Industry's injustices. Fandoms really help out many causes that need action because the fans are all united and have a massive platform. We have the power to make a difference if we use the platform wisely. It's prevalent in Louis's as well as so many other artists' fandoms alike!
How can people support the fundraiser?
We have a Ketto profile; people simply need to visit the link and make a generous donation, any amount that they can. We also request people to share the fundraiser link with all others they know, so that Louies and Louis Tomlinson fans alike can come forward to help in this critical situation.
Thanks, guys! We know Louis would be so proud!

Will you be supporting this fundraiser? Do you know of other fans doing good? Let us know down in the comments below or by tweeting us @TheHoneyPOP
Wanna know about more fandoms doing good? Check it out
TO LEARN MORE ABOUT LOUIS TOMLINSON:
FACEBOOK | INSTAGRAM | TWITTER | WEBSITE 

Featured Image Source: Bibi Lara