All of our dreams dropped like 'Confetti' with the new and stunning version of Little Mix single collaborating with the talented Saweetie.
The new and addictive version of one of our favorite songs, ' Confetti,' with Saweetie, was released last Friday. We could see a complete turnover of the song. Little Mix found a way to redefine what's perfect cause we thought the first version was indeed flawless, but now we have been corrected.
Little Mix joined The Chart Show with Brooke Reese to spill some tea about collaborating with another artist for the new version of the song! We can't stop listening to their beautiful voices and charisma through this interview! It is excellent to listen to them be as happy as we are!
Listen to The Chart Show with Little Mix HERE!
Talking about their path since the start, Leigh-Anne told the show how difficult of a journey it was to get where they are. Growing aside from judgment, Little Mix has been a massive inspiration to all of us for facing every single obstacle that has gotten in the way and being who they truly are. They are the authentic proof of how being yourself and thriving can be something. We are proud to say they are the ones who we look up to!
We Live In Little Mix's World!
Since we heard the word 'Confetti' as one of the singles for Little Mix's latest album, we already knew it would be unique. Like who doesn't love confetti? There's nothing more exciting than to see it drop at the end of a special event! Or as Leigh-Anne says," 'Conffeti' it's very celebratory. It celebrates women and being a bad bitch […]"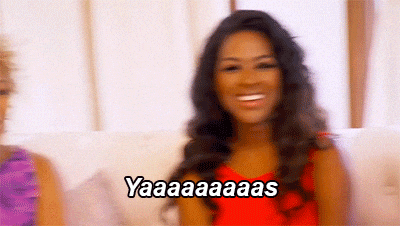 Imagine working with one of your favorite artists? Well, that dream came true for Little Mix, and we couldn't be more proud! Jade said in the interview that Saweetie was one of the artists they heard while getting ready on tour! It was iconic to listen to them perform this new version of a bop that is never going to leave our playlist.
Let's not forget how blow minding the music video for this version was! We had the chance to see two different personalities of our favorite British girls who looked… breathe-taking! And Saweetie looked smoking too! Or, as queen Jade says, "She looks so delicious." Everyone in the video looked delicious, Jade!
The Family Is Growing!
Leigh-Anne is becoming a mommy, everyone! Through Instagram, Little Mix announced that our baby Leigh-Anne is expecting a new member of the family! We are so happy for her that we spilled some tears of joy! She will be the best mom ever, and we can't wait to see her in mommy action! We are already planning the baby showers for her baby! We are thinking of buying the baby a small t-shirt saying "All eyes on me. So V.I.P."!
We are loving what Little Mix is releasing! Let us know your thoughts on the new version in the comments!
Need more music? Come with us!
TO LEARN MORE ABOUT LITTLE MIX:
FACEBOOK | INSTAGRAM | TWITTER | WEBSITE
Featured Image Source: Jack Alexander for Euphoria Magazine