After some cryptic countdown posted a day ago, Little Mix has announced they are teaming up with Galantis and David Guetta for a brand new single 'Heartbreak Anthem' and we are absolutely thriving! Dropping May 20th, 'Heartbreak Anthem' is a club-friendly EDM banger that has arrived in time for the summer. Pre-saving the single right now also puts you in with the chance to win a Seafox Jacket, signed Little Mix polaroid, and an iPad with unreleased mixes from David Guetta and Galantis. Umm, sign us up?!
With just under a week to wait, we thought we'd pass the time by listening to some of our favorite heartbreak anthems to get us in the mood. From tearjerkers to empowering bangers, check out our selection …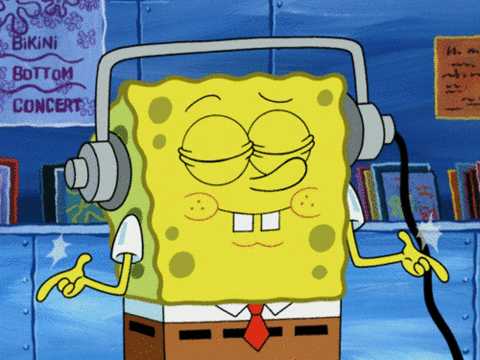 'Lie To Me' – 5 Seconds of Summer
'Lie To Me' is such a heart-wrenching song from the Youngblood era and 5SOS really knew how to get us ugly crying into our ice cream. Singing about exes moving on and relationships with painful endings, this single was such a fan favorite after it was first played on the 5SOSIII tour back in 2018. Needless to say, when it was made a single in 2019, we were ecstatic. But if you want us to watch the music video, please give us a fair warning to prepare because that is an entire heartbreak on its own.
'Driver's License' – Olivia Rodrigo
Undoubtedly one of the biggest songs of 2021, we're still not over 'Driver's License' by Olivia Rodrigo. This song was made to sing out our feelings at the top of our lungs and is so therapeutic – and you don't really need to be dealing with heartbreak for it to make you feel better, either.
'Someone You Loved' – Lewis Capaldi
Another global hit for heartbreak is Lewis's takeoff single, 'Someone You Loved.' It's full of big notes to belt out when getting everything off of your chest and is a song we are just as hyped to listen to now as we were when it first dropped. But really speaking, Lewis's entire debut album is the perfect remedy to deal with heartache. No tea, just facts.
'Still' – Niall Horan
'Still' is like the last chapter of the love story Niall tells us in Heartbreak Weather when closing the book for good. It perfectly captures the emotions of a relationship's end with your mind being all over the place, needing to find a way to get over it. It's such a tearjerker and helps you let out everything you've bottled up.
'Kill This Love' – BLACKPINK
BLACKPINK's 'Kill This Love' is the perfect heartbreak anthem to fuel you up with the courage and realization that it's okay to kill off any relationship which is doing more harm than good. It's an empowering banger that reinforces the feelings of taking control and doing what's best for you. We need BLACKPINK as our hype girls, tbh!
'Moral of the Story' – Ashe
Ashe's 'Moral of the Story' is a solemn reminder that we sometimes fall in love with the wrong people in life, and that's totally okay. This beautiful ballad feels like a great comfort and acceptance of a failed relationship, implying that it's not necessarily a fault in you, it's just not meant to be.
'Heather' – Conan Gray
Not all heartbreak is because of a breakup, and Conan Gray's 'Heather' is a great reminder of that. Written about unrequited love, this sob fest sings about frustration and jealousy towards another person's lover and the yearning to be that person. It's a different kind of pain and sadly way too many of us relate.
'Hard Feelings' – Miquela
Miquela's 'Hard Feelings' is a true bop to dance your emotions away to. Singing about when a solid relationship comes to an end, this song asks the fellow lover in the jeopardized relationship to either contribute or to announce the couple's end because it requires love from both sides. If you've ever been in a situation where the love feels one-sided, this one's for you!
'Fake Love' – BTS
An Iconic single from BTS, 'Fake Love' sings about the realization that this love, what was thought to be fate, was in fact just a fake love, and focuses on the darker sides of love. It's strong in power and emotion but all while not being too much of a song to cry too, because you're too busy losing yourself to the beat. We'll never get over this massive anthem from the Bangtan boys!
'Break Up Song' – Little Mix
Did you really think we were gonna make this list and not add our girls in? Little Mix has released a good heartbreak anthem or two in their time and their recent single 'Break Up Song' from their latest album Confetti was the beginning of the retro pop trend we fell in love with in 2020 and made it easy to battle heartbreak with a banger to bop to.
'Falling' – Harry Styles
Even if you've never experienced heartbreak in your life, Harry will sure as hell make you feel like you have with this remorseful single. 'Falling' depicts the feeling of that pain and loneliness of a post-relationship, and asking yourself what you're doing with yourself to have led to this sorrowful ending. Brb, need more tissues.
'Heartbreak Anthem' is out May 20th. Pre-order here.
Are you excited about this new single? What's your go-to heartbreak anthem? Let us know down in the comments below or by tweeting us @TheHoneyPOP!
Looking for more Little Mix? We gotchu!
TO LEARN MORE ABOUT LITTLE MIX:
FACEBOOK | INSTAGRAM | TWITTER | WEBSITE
TO LEARN MORE ABOUT DAVID GUETTA:
FACEBOOK | INSTAGRAM | TWITTER | WEBSITE
TO LEARN MORE ABOUT GALANTIS:
FACEBOOK | INSTAGRAM | TWITTER | WEBSITE
Featured Image Source: helloitsmeyourex.com
Jazmin Williams
Creative Director of The Honey POP. Disney and pop culture enthusiast.