Welcome to Fanlanthropy – a new series here at The Honey POP where we shine a light on incredible stans who are using the power of fandom to do good in the world and help out important causes. Fandoms are super powerful in sharing information and working on projects, so using those impressive skills for a good cause ends in some great results.
More than enough food is produced globally to feed the world's population, yet more than 690 million people still go hungry. After a decade of a steady decline, world hunger is once again on the rise, affecting 8.9 people worldwide. Between 2018 and 2019, the number of malnourished people grew by 10 million people, with almost 60 million more people undernourished now than in 2014. Strongly connected through poverty, hunger is linked to social, political, demographic, and societal factors. Those living in poverty are continuously facing household food insecurity and live in treacherous environments that have a distinct lack of access to sanitation, hygiene, quality water, and low access or availability to health services and education, all of which contribute to hunger.
There are now signs of the rise of hunger, and the COVID 19 pandemic has increased that by a significant amount. Food supply chains have faced disruption, and the cost of a basic food basket increased by more than 10% in 20 countries in the second quarter of 2020. There have been delays in the farming season due to the supply chain disruptions, and restrictions on labor movement have resulted in subpar harvests around numerous countries and regions.
This month BTS is set to have a collaboration with McDonald's for the 'BTS Meal' and while ARMY around the world are excited to try this limited edition meal, fans have also taken this opportunity to create a global initiative. ShareARMeal is a project set up by thoughtful fans who have collaborated with a number of fan bases globally in order to fundraise globally for local food charities such as Festapora in Indonesia, FareShare in the UK, and OzHarvest in Australia. In addition to this, they have launched a global fundraiser with Share The Meal to Match A Meal for Palestine to feed families in need across the state. We spoke to the creators behind the project to learn more.
Can you introduce yourself to our readers?
Eunice: Hello, my name is Eunice, and I'm one of the ShareARMeal organizers.
Jica: Hello, my name is Jica, and I am a part of the ShareARMeal campaign team!
Bfly: I'm Bfly, a member of the ShareARMeal team!
You're running a project to 'share a meal' – what inspired you to create this initiative?
Jica: When Bfly had tweeted out discussing what ways we could have a cause to donate and provide aid to, in response to the Mcdonald's collaboration, I had offered the name Sharearm(y)eal. From that point, I was asked to join with Bfly and Eunice and start the campaign. I am so happy to be able to help in any way that I can because this is such an important cause.
Eunice: This project really started because of the announcement of the BTS McDonald's meal. We were all just reacting and tweeting about how excited we were about the meal but Bfly, briefly mentioned how it would be a good idea to also fund meals for people that couldn't afford it. Then she reached out and asked if I wanted to help her organize this and that's how it started.
Bfly: When the BTS x McDonald's collab was announced, some ARMYs tweeted about donating some meals to homeless people if they weren't able to eat Mcdonald's for diet reasons and still wanted to support the boys' collab or be part of it. I then suggested it would be great if fanbases around the world teamed up to organize food drives, people were interested, Jica came up with a name for it and we just started out that way.
You're working with numerous fan bases around the world. What kinds of communities will this project be benefitting from the project?
ShareARMeal Team: We've let the fanbases handle their local initiatives themselves but encouraged them to find organizations that support people who need help making sure they know where their next meal comes from.
You're also supporting Palestine with this project and within an hour of the campaign, you hit 3,000 meals when your initial goal was just 1,000! How do you think this was possible?
ShareARMeal Team: It was possible due to the generosity and philanthropy of ARMY. Whenever there is a cause that they can help with, they are always there. The fandom is very aware that our power lies in our numbers and the more people joined in, the faster it went because everyone would use their platform big or small to encourage others to do the same. The response to the launch of our campaign has been amazing, we truly believe that it's because of ARMYs that we were able to accomplish something this incredible in so little time.
BTS are so well known for their philanthropy and charity work both as individuals and as a group. How would you say they inspire you?
ShareARMeal Team: They inspire us in particular to be the best versions of ourselves. Though many of the ways we choose to contribute may feel small or ineffective, they are a part of the bigger picture, which is to help as many people as possible in their current time of need.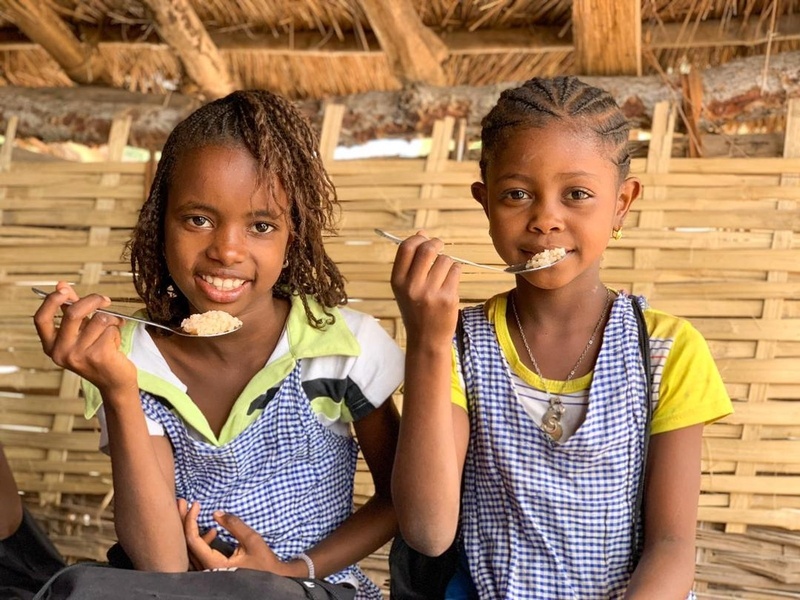 We know how powerful fandoms are, what do you think about fandoms and the importance of using their platforms for vital causes such as this one?
ShareARMeal Team: Fandoms are important in such situations because we already see each other as united by at least one thing, person, or group that we like so spreading information and organization is easier than just reaching out to strangers you may feel you share nothing in common with. However, I think it's important to note that we should've never been in a situation where fandoms become spaces for activism because it just shows a failure from our political leaders. It is amazing that people are trying to do their best at their level and coming together to promote change in difficult situations but it's also sad that it's going through people who originally just were meant to come together to enjoy something that made them happy because people in power aren't doing their job.
How can people support your fundraiser?
ShareARMeal Team: You can join the cause by finding your fanbase on the ShareARMeal carrd, by participating in the Sharethemeal campaign with World Food Programme, or just simply by sharing the campaign with your friends and family. Please remember that monetary donation is not the only way to help. Thank you for your continued support and we hope to see you sharing a meal with someone in need soon!
Thanks, guys! We know BTS would be so proud!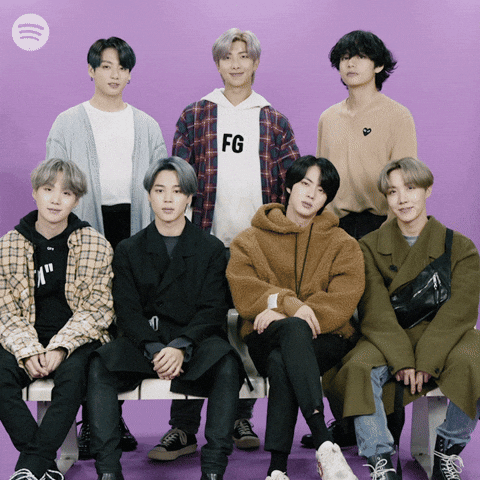 Will you be supporting this project? Do you know of other fandoms doing good? Let us know down in the comments below or by tweeting us @TheHoneyPOP!
Need more BTS in your life? We gotchu
Wondering what your fandoms are doing for good causes? Find out here
TO LEARN MORE ABOUT BTS:
FACEBOOK | INSTAGRAM | TWITTER | WEBSITE
Featured Image Source: Bibi Lara – Graphic Design Team at The Honey Pop
Jazmin Williams
Creative Director of The Honey POP. Disney and pop culture enthusiast.