New music makes our world spin round, truly. It's the thing we look forward to every week and let us tell you, this week doesn't disappoint! We have so many artists for you to dive into, who are all making beyond stellar work! Each track is so unique in its own right. They've had us hooked since our first listen! We hope you guys take as much from these tracks as we did!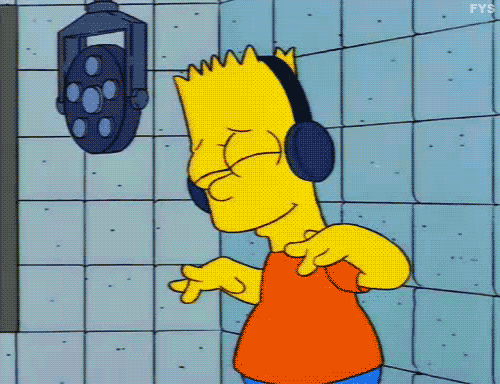 forevrboy – Panic Club!
We are always going to be the ones who celebrate a debut project! And trust us when we say the debut EP from forevrboy is beyond anything you'll be expecting. In anticipation of the EP, forevrboy released the single 'Without U' back in April. The entire EP is promising to be some of the best alternative pop music you'll hear. It's such a raw record and you can really tell how much forevrboy puts into each song just like they put their everything into 'Without U.' It's always a plus to us when you can get to know an artist through their art and that's definitely happening here. That's why ee can't wait to listen to the entire extended play when in June!
When asked about the record forevrboy said this:
The heartbreak was a catalyst for creating this EP, so I hope it resonates and there'll be many people in the Panic Club! fan club.

forevrboy
4 Minutes Later – 'Grace'
We love every single thing about this group! The whole concept of being 'Alien-pop' and really keeping their identities a secret has us so intrigued. However, with the release of their first single 'Grace' from their debut album, they are about to change all of that! 4 Minutes Later is going to reveal who they are and connect with fans on all new levels! We are beyond stoked!
Of course, we have to dive into the whole reason we're writing about them today, 'Grace!' Man, what a track! It's so raw and beautiful. The group says it's their most personal song to date and we can definitely feel that coming through. Music really has a way of healing wounds, especially when you're able to write your own and really let all those emotions pour out. They've done that so beautifully here!
Click here to stream 'Grace!'
[apple_music_ad Artist="4 Minutes Later" Song="Grace"]
Queeva – 'Do Better'
Here at The Honey POP, we are always looking for new country music! And we have found some of the best with Queeva and her newest track 'Do Better.' We are getting all of the Kelsea Ballerini vibes and just can't turn this track off!
Genuinely good country music really reminds us of summer and long drives down backroads, so 'Do Better' is being released at the perfect time for us to be able to play it all summer long. The message of 'Do Better' is all about finding that perfect person and truly wondering if there's even a possibility of doing better when you are together.
It's a classic country music love song and we really think that anyone who listens is going to fall in love with this proclamation of the truest form of love.
Maddy Wood – 'If I Could Move'
What an impactful track! Anyone who's had a toxic relationship that just really breaks you down, will cry to this track just like we did. Maddy Wood has this incredible soft rock-pop sound to her voice that just really makes this song such a standout for us.
Stream 'If I Could Move' here!
You can tell with even just one listen that this track is so personal and was written from a place of pain. She's using music as the healer that it is and we love to see it! We were really struck by the line "If I could move I swear I'd leave." It rings all too true and really showcases how paralyzing both mentally and physically those toxic situations can be.
If I Could Move is about being with someone who you share so much history with and has put you through so much, and how as time goes on, you're both growing to resent each other. The toxicity of the relationship and the mental games you play keeps the excitement and spark there, but the thought of leaving almost seems worse than being alone.

Maddy Wood
[apple_music_ad Artist="Maddy Wood" Song="If I Could Move"]
Grace Aimi – PICNIC
Firstly, we are loving the Lizzie McGuire vibes the cover art is giving us.
We have previously gushed about Grace's single 'Rainbow' and how much we loved it! Now we have the entire EP, which also happens to be her debut! The entire project is bubbly and so much fun with the exception of 'True Feelings' which might just be our favorite track. We love the upbeat, bright side of the EP but this little nugget of darker pop is really standing out to us.
Grace Aimi is a super unique artist making the most catchy music and we really think that if you guys dive into her work you'll fall as in love with it as we have! Nothing is better than discovering genuinely good new music!
Stream here!
[apple_music_ad Artist="Grace Aimi" Song="Rainbow"]
JEX – '2AM'
If you're looking for your newest favorite party song, look no further than '2AM' by JEX. It's an incredible EDM track which even after just one listen, we could automatically tell it was going to be on constant repeat (and it has been).
'2AM' marks JEX's debut since signing with Eddie O Entertainment and Casablanca Records. And what a song to come out with right off the bat!
We can see this track being blasted through the Las Vegas crowds at a festival like EDC and just as easily see it being the song we dance to, at a small club in our hometown too. It's got so much potential to be a smash and we really hope you all latch onto this one!
Stream '2AM' here!
LOONY – 'either side'
We saw 'either side' described as "soul-drenched" and that is really the best description we could think of. The track is so beautiful and really is one of the best-written tracks we've heard recently.
LOONY is such an incredibly honest artist and after hearing 'either side' we can hardly wait to check out the project it stems from! LOONY will be releasing soft thing on June 17th and honestly, we are so excited after hearing this, to find out what the vibe may be!
Everything's just up in the air, and you've gotta be okay with it. This song is supposed to feel like comfort, but also independence. Those two things can co-exist, but sometimes I forget. There is comfort in remembering who you are, remember that you exist outside of your relationships, and turning back into your own peace.

LOONY
Stream 'either side' here!
Check out more of our coverage of new music here!
We would love to hear from you! What do you think of our new music picks? Let us know by commenting down below or by tweeting us @TheHoneyPOP! We are also on Facebook and Instagram!
Featured Image Source: Hailey Hastings for The Honey POP