Welcome to Fashion Fix! Where we at The Honey POP bring you affordable fashion from your faves! We all know that celebrities can have the most incredible style, but not all of it is out of your price range! We're giving you the hook-up to find affordable pieces or dope AF dupes on a budget. Today we're telling you where you can get your hands on the painted strawberries shirt as worn by Halsey.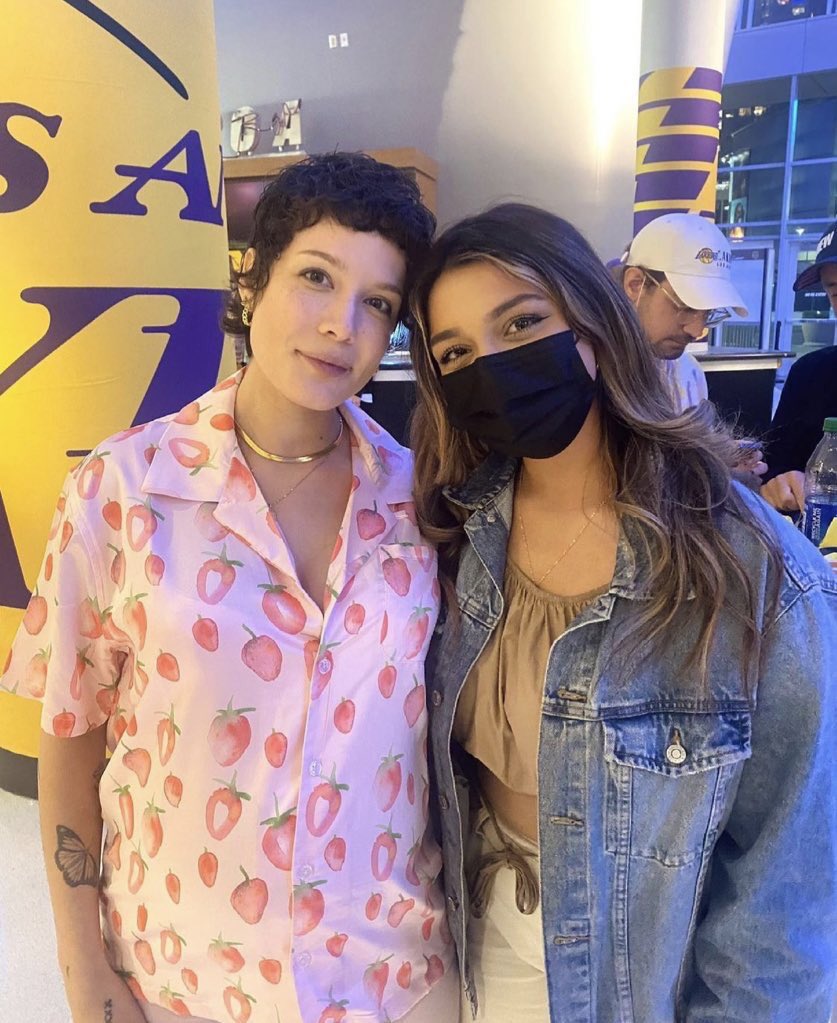 Earlier this month, Halsey attended a Lakers basketball game and posed for some pics with fans they bumped into. She was absolutely glowing and her shirt was totally complimentary to that. With May being the beginning of our warm summer months, they were certainly keeping cool, casual, and cute AF in this shirt and we are in love with it (and her, duh.)
We did some digging and managed to find and exact match from By Samii Ryan for $80!
As you can see, you can get matching shorts which make for a super cute co-ord, or you can wear with some cute shorts (we think white would really set it off) and even wear the shirt unbuttoned with a cami or crop top for the light layered look. It's a summer staple and we are so in love! We always trust Halsey when it comes to an incredible sense of style.
Are you gonna cop this Halsey-approved shirt? How would you style it? Let us know down in the comments below or by tweeting us @TheHoneyPOP!
Hungry for more Halsey content? Of course you are
See Also
Wanna steal the style of more of your faves? We gotchu
TO LEARN MORE ABOUT HALSEY
FACEBOOK | INSTAGRAM |  TWITTER | WEBSITE

Featured Image Source: @iimansyed via Twitter