Country music is a staple in our playlists, and Sam Hunt is one of those artists you'll see a lot of! He's making such feel-good music that makes you want to roll your windows down and drive down a backcountry road.
With Summer upon us, it's the perfect time to get you guys hooked on these Sam Hunt tracks! He's just at the beginning of his career, and we know we will be getting absolute jams out of him for years to come.
'Ex To See'
Firstly, let's talk about the wordplay!! Upon our first listen, we didn't quite get that he was saying, "You just want your ex to see." We thought he was saying, "You just want your ecstasy," which is the point!
The whole vibe of the track with the aggressive instruments, the country-pop sound, all of it just makes for a banger. This song is best played in a crowded bar in your hometown, we can confirm. Preferably with your ex in the room while you're with someone new.
'Kinfolks'
Before we heard this track, we'd never heard anyone refer to the people from their hometowns as their 'Kinfolks.' However, we love it! This track is the quintessential summer country song. It's the track you're going to hear at bonfires and tailgates and any county fair situation. If we had to pick an all-time favorite Sam Hunt song, this is a top 2 contender.
'Body Like A Back Road'
Instead of saying curvy, we are now going to say 'Body Like A Back Road.'
This is the ultimate driving song. No song was more perfectly designed to be blasted, with the windows down and the wind in your hair. By yourself or with friends, we don't judge! Whoever Sam Hunt wrote this track about is someone he's down bad for. It's okay, Sam, we're simps too!
'House Party'
Just going based on the name, you can probably guess that this is the ultimate 'House Party' song. If you're drinking and hanging out with people around the house and having a good time, this being the background music makes perfect sense. This is one of the first songs we ever heard from Sam Hunt, and we were instantly so obsessed. The acoustic version of this track is heavenly, do yourself a favor and check it out!
'Single For The Summer'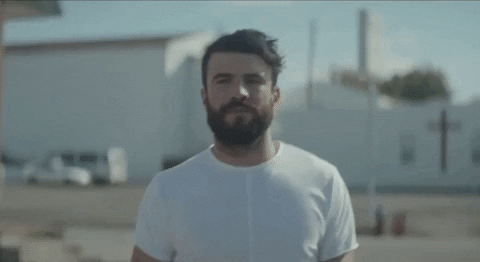 An obvious Summer anthem by design, this song cemented for us that Montevallo is one of the best albums of all time! Especially for a debut! The tracklist is so stacked, but we think this is our favorite from the record and our top favorite Sam Hunt song.
We would love to hear from you! What is your favorite Sam Hunt song? Let us know by commenting down below or by tweeting us @TheHoneyPOP! We are also on Facebook and Instagram!
Check out more of our country music coverage here!
TO LEARN MORE ABOUT SAM HUNT:
FACEBOOK | INSTAGRAM | TWITTER | WEBSITE | YOUTUBE
Featured Image Source: Connor Dwyer