Welcome to Fanlanthropy – a heartwarming series here at The Honey POP where we shine a light on incredible stans who are using the power of fandom to do good in the world and help out important causes. Fandoms are super powerful in sharing information and working on projects, so using those impressive skills for a good cause ends in some great results.
UNICEF has a very strong on-the-ground presence in Indonesia, working primarily in areas with the greatest disparities and service gaps. They work to realize the rights of children – in particular for the most deprived and excluded – as consecrated in the UN Convention on the Rights of the Child and articulated in Indonesia's National Medium-Term Development Plan. Their work revolves around child protection, health, education and adolescents, nutrition and water, sanitation, and hygiene.
This summer, One Direction will celebrate 11 years since they were first formed on The X Factor, and as per tradition, fans are getting ready to celebrate this special moment in 1D history. This year to honor this special date, fans have created the Infinity Project, which is set to support UNICEF Indonesia. We spoke to the creators to learn more.
Can you introduce yourself to our readers? 
We are Indonesian Directioners or fans of One Direction. Most of us met through social media such as Twitter, TikTok, WhatsApp groups, etc. As we know, July 23rd is a very important date for Directioners. That date is the official date of One Direction's formation. This year it was the 11th year the band was formed. On this occasion, we, the fans, created Infinity Project (11th Anniversary of One Direction.)
This project is in addition to being created to commemorate the anniversary of One Direction, but also to show that One Direction is still in our hearts and Directioners still exist and remain solid. But the main objective of this project itself is to support our friends in Indonesia who need support for survival and health, education, protection, nutrition, water and sanitation, and social policy. 
In honor of One Direction's 11th anniversary, you're fundraising for UNICEF Indonesia. What made you chose this particular charity? 
To commemorate the 11th anniversary of One Direction, we intend to place an advertisement in one of the malls in Jakarta, the capital of Indonesia. In addition, we also intend to donate the remaining funds to UNICEF Indonesia. We want the funds we raise to be useful to everyone who needs them, so we are donating them to UNICEF. We chose UNICEF because UNICEF is one of the agencies that provide humanitarian assistance to children. We hope the funds we raise can be useful for them. 
What can you tell us about the work that UNICEF Indonesia has done? 
UNICEF in Indonesia has done several things, including survival and child health, education, child protection, nutrition, water and sanitation, and social policy. Some of the main components are down stunting, including increasing the use of clean drinking water, reducing infant mortality, improving access to immunizations, leveling children's educational participation, improving health care coverage, enforcing laws on child abuse cases, and reducing the percentage of children living in poverty (Kompas, 2020).  
UNICEF has also partnered with several companies to raise funds to voice children's rights. Some of the companies include Prudential Indonesia, which launched its First Class Literacy Program in Supiori, Papua, in July 2019; BCA funds the third year of the integrative holistic early childhood development program in West Papua; BAZNAS has signed an agreement with UNICEF to encourage the use of zakat funds for children's needs; BAZNAS has signed an agreement with UNICEF to encourage the use of zakat funds for children's needs, and many other partners are working with UNICEF.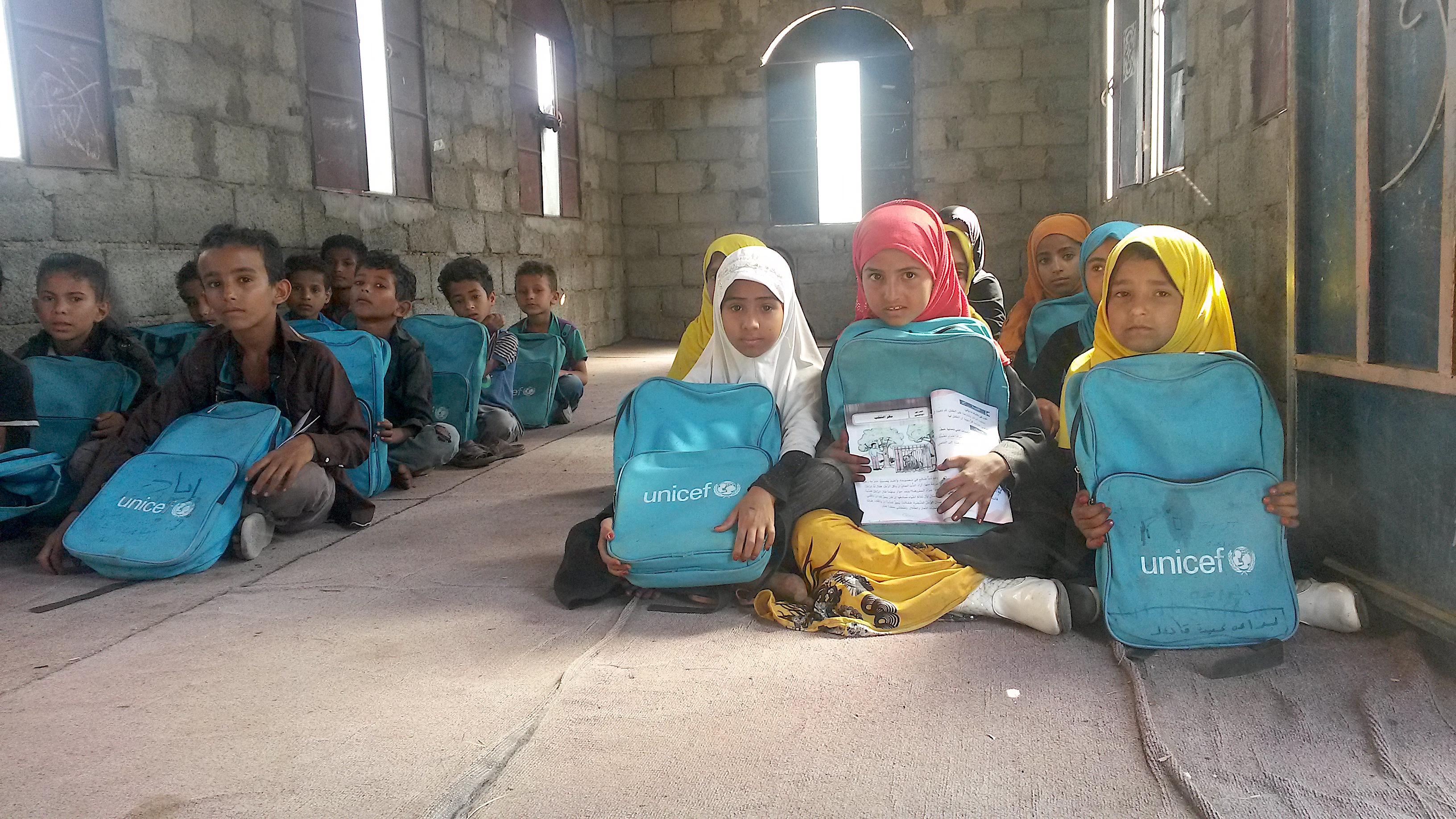 How will donations to the fundraiser benefit them? 
Because UNICEF, together with the Government of Indonesia, local organizations, private parties, and the public have the goal to fulfill the basic rights of Indonesian children, we will donate to UNICEF to help contribute to children's poor nutritional intake in some regions of Indonesia.
One Direction has been known to be involved in philanthropy and charity work over their time together and as soloists. How would you say they have inspired you? 
What One Direction personally do is certainly very inspiring to us, as Directioners, just like idols who inspire their fans. Moreover, what they –the boys do is arguably an excellent and exemplary deed. Their concern for the humanitarian problems that occur in this world has amazed us. 
We know how powerful fandoms are, what do you think about fandoms and the importance of using their platforms for vital causes such as this one? 
Fandom is becoming one of the 'groups' that are very influential for society in this era. Why would we say that? Because there are so many positive things that some fandoms have done in recent times, such as spreading awareness about the Black Lives Matter movement, the Palestine-Israel conflict, and so on. As with the issues we're going to raise on our donations, a lot of other fandoms have already successfully donated to some humanitarian cases in different parts of the world, so we're a little bit inspired by that.  
How can people support your fundraiser? 
For Indonesians, you can donate through BCA bank 0201292131 on behalf of Chika Valentine F, Go-pay, and OVO with the number 081273113137 on behalf of Chika, Shopee-pay, and DANA with the number 087759898489 on behalf of Kanaya. For Directioners outside of Indonesia, you can donate by PayPal. For more information or to ask any questions, you can visit our websites – we have one for Indonesia and one for international fans. You can also find us on Instagram, Twitter, and email us at infinityprojectonedirection@gmail.com
Thanks, guys! We know One Direction would be so proud!
Will you be supporting this project? Do you know of other fandoms doing good? Let us know down in the comments below or by tweeting us @TheHoneyPOP!
Wondering what other fandoms are doing for good causes? Find out here
TO LEARN MORE ABOUT ONE DIRECTION:
FACEBOOK | INSTAGRAM | TWITTER | WEBSITE 
Featured Image Source: Bibi Lara