Lots of new stars begin their career on the infamous app, which is Tiktok. For Max & Harvey, their road to stardom wasn't that different, having fun on popular social media. Adding to this they showed the UK their talents on The X Factor: Celebrity in 2019, earning a well-done second place. On this New Music Friday, they baked us a hell of a cake. Lend your ears to the new single 'Lonely.'
Side Projects!
The duo is busy these days! Alongside music, Max & Harvey produced a series of Spotify shows called School Daze with Max & Harvey. Do youngsters want to know the best tips to survive school? How to make and keep friends close? Do you want to know everything about the schoolyard culture, friendship, and family relationships? The duo from Berkshire got the answers. Following the success of the first series, The Max And Harvey Podcast is back with more introspective angles, telling stories from many experiences. The project also prepares for their This Is Not A Phase UK tour this summer. Who's in? Get your tickets on their official website here!
The Voice Of The Young!
Max & Harvey cross the path of Machine Gun Kelly guitar tunes and Waterparks pop-punk on the new track 'Lonely.' With an inspiring attitude, we love how the pop vibes come out, reminding a bit of the rebel Yungblud. The young generation has a voice and this British project is part of it now! They hint a little bit at our nostalgic teenage years, thanks to their Simple Plan and Wheatus-infused nineties beats.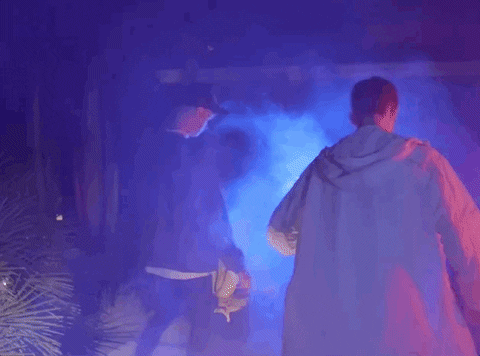 "I've been spending all my nights alone / And I've been thinking/ I'm just going through my phone/And I see that you are ghosting me," Max & Harvey kick in, humming softly about the fear of being alone on the new single 'Lonely.' Communication is the key in any friendships. Let's dance together and unite. Catchy as hell, the track grooves with contagious energy. Drowning into the guitar strides, we evade stress, trying to hook to what's essential. The only goal is to stick with each other through great melodies. Stream or buy the song over here.
Do you feel 'Lonely' after watching the Max & Harvey visuals? We guess not with this inclusive and bopping track! What do you think about it? Share with us on Twitter @TheHoneyPOP, Facebook, or Instagram.
Need more of this kind of energy? We got you covered!
TO LEARN MORE ABOUT MAX & HARVEY:
FACEBOOK | INSTAGRAM | TIKTOK | TWITTER | WEBSITE

Featured image source: Ben Salzinger