Fans of The 1975, The Neighbourhood, COIN, Sea Girls, and lovelytheband … we have the perfect band for you to add to your favorite playlists! But we warn you, you are going to get so addicted to them that you will get the 1990nowhere fever!
1990nowhere is a pop-indie band, or as they describe themselves a "fun festival indie band." Creating music as friends, Chris Blair and Bryan Sammis formed one of the most awesome bands of the decade! Also, these two musicians are bringing us what we weren't expecting, and we are very thankful that they got their minds together to bring us the many masterpieces they have created!
From 2018 to today, the incredible duo has been developing songs and projects to make our lives better! Now they have brought us a mind-blowing EP that, if we are being honest, is too much to handle! We literally finished on the floor after listening to A Fever Called Living! There's so much in this EP that our minds can't process what we just listened to!
Listen to 1990nowhere here!
'Bukowski'
An upbeat and happy vibes song, 'Bukowski' is the perfect first single. The song is making us smile to the melody and sing around the house, to the catchy and addictive chorus, plus of course, we got our air guitar out while shaking our heads to the beat of the drums. We are loving the feeling of this song! We are even cracking out some dance moves! The sound of this track is just stunning, bringing us a 2000's vibe, and making us feel like we're in a movie from around those iconic years! We are looking for our mesh gloves to have the ultimate 2000's rockstar look for the song.
'Picasso'
Having a chiller vibe, 'Picasso' is a calm, fresh, and feel-good song that makes us want to walk around the city and let our thoughts float away for 3:40 minutes … or maybe more cause we have the song on loop. This song is giving us 1990nowhere fever and we don't want a cure for it. First of all, the vocals oh my god, and how they are mixed with the drum beats is killing us! We love how the headbanging beats are making this song exceptional and thrilling. We don't want to ever stop listening to it!
'Kubrik'
'Kubrik,' starting with an incredible guitar riff, and bringing us an unexpected beat, has become one of our favorites. The rhythmic and flawless track is having us falling in love with the sound of A Fever Called Life! We are jumping around the house and singing the chorus, imagining we are seeing the wonderful 1990nowhere live! We love how the change of beats takes you from bouncing around to the melody, to jumping and screaming the phrase "Oh, you sound like Metric, Oh I wanna marry you!".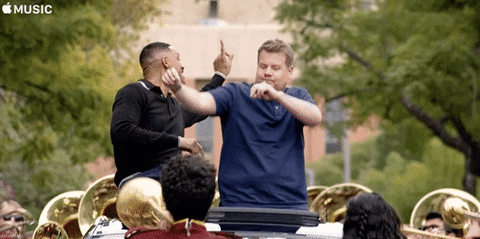 'Poe'
Being the perfect closure for the EP, 'Poe' brought us a completely different sound from the previous songs. Giving us big doses of serotonin, the song is bringing back our best moments with friends and making us remember them as a movie, having 1990nowhere as our main soundtrack. This song is making us want to get in our car and bring everyone to drive away from our life and just enjoy the moments. The track literally gave us chills when we first heard the bridge and the guitar riff next to those mind-blowing drumbeats! 'Poe' is making us want to misbehave, so sorry Mom and Dad, we need to do what our fever tells us.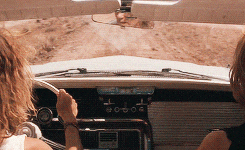 1990nowhere is surely ready to take over the charts and every playlist around the world with A Fever Called Life! Are you loving this new EP as much as we are? Tell us everything in the comments and don´t forget to vibe with us on our Twitter @TheHoneyPop for more music!
Come with us to update your playlists!
TO LEARN MORE ABOUT 1990nowhere:
FACEBOOK | INSTAGRAM | TWITTER
Featured Image Source: Jon Weiner