https://www.instagram.com/p/CO8-gQFLbvp/?utm_medium=copy_link
We all love to stan our favorite things! It could be stanning a football team or your favorite singer of all time. There's no doubt we all have an inner fangirl waiting to get out every time we see something related to it.
But being a fan is not just supporting that person, thing, team, etc… being a fan is creating a big family with people with similar likes and ideas like you, who let you be your crazy self without being judged or feeling like an outsider. Being a fan has some perks that not everyone talks about, but don't worry cause we are going to help you know them!
Open Space For Creativity
One of the most noticeable perks of a fan is the free space to share your talents and develop others that you didn't know you could do! It helps you to find what are you good at, and let's be honest… the support between mutuals is one of the best things to see!
Joannie from Puerto Rico. Fan of: Monsta X, ATEEZ, Day6.
"Being part of a fandom has helped me both as an artist and a person, in the sense of a lot of my moots have supported me in a lot of my artwork and my business. They actually push me to be a better artist and they are the ones that mostly hype up my work. […] Thanks to being part of many fandoms I had the courage to apply to The Honey POP as a photographer because I knew I was going to feel wanted and would fit in with other people like me."
Image Source: Courtesy of Joannie
Mariale from Mexico. Fan of: Harry Styles, One Direction.
"In a more personal way, it has also helped me figure out what I wanted to do as a career since being in a fandom opened up as a whole new world of options because there is a bunch of really talented fans using their talents to express their admirations for their idols. For me, it is graphic design, especially illustration (thank you fanart for keeping me inspired). […] Fandoms are an amazing space where you can be invested in something (or someone) as you want, and you won't feel judged."
A Place To Learn
Besides learning new things about what or who you are supporting, fandoms are a great place to learn about you, others, and stuff you wouldn't ever think of that fandom could show you. Being part of a fandom has helped a lot of us learn new languages and cultures and helped us to be more open-minded than we ever thought. It has also helped us to learn about ourselves and gotten more connected with the inner us.
Akshita from India. Fan of One Direction
"It actually made me think positively, […], 1D basically saved me from having low confidence. It has helped me to be open-minded with some ships that fandoms do, and also reminded me you are not alone, and it is important to feel love, which is something Directioners gave me. I love them so much!"
Anastasia from the USA. Fan of: 5SOS, Taylor Swift, Olivia Rodrigo.
"Being part of fandoms has given me a chance to meet people who see things the way I do and love the world of music. The most important thing I've learned is that you never know what's going on in someone's life, and being yourself is the best thing you can do. Being myself was something that terrified me my whole life, but finding bands like 5SOS where everyone was happy to be themselves, helped me embrace who I am. I owe my life to the fandoms I joined."
Taylor from the USA. Fan of: mainly Justin Bieber, 5SOS, Ariana Grande.
"Being in a fandom has been a huge part of my life. I grew up being obsessed with music […] When I was in Junior High, I made a Twitter account for Justin Bieber […] As a shy kid, having my Twitter account gave me an outlet that I never had before, […]. Growing up in a small town, I wasn't exposed to the world outside of our bubble. Being in fandoms introduced me to people and cultures from all over the world and helped me understand things that were happening. […] It made me open-minded and accepting. it gave me beautiful concert experiences, fan projects, charity work, and friendships I'll never forget."
Anna from Brazil. Fan of: 5SOS, One Direction, Harry Potter, Marvel.
"The Harry Potter saga was the first series I read in English (without having read it before in Portuguese, so I had no previous knowledge of the story), and because of that, I learned a new language and it was fun. Because I got so much better at English by reading HP and discussing it with other people, it improved my communication to the point where I now write for THP, which I consider to be a great opportunity and something I love doing."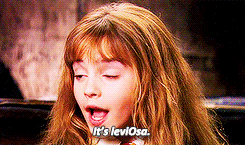 Friendships Made For Life
Pau from Mexico. Fan of: One Direction, 5SOS, Morat, Ashe.
"Being obsessed with music has been a big part of my personality since I can remember. But it was something I sometimes struggled with… a lot. People got used to judging me for the way I got passionate about the people and music I admire, which made me feel low about myself. But after joining stan Twitter, I found that there was no reason for me to feel like that. That there were people around the world who felt the same way for music like I do and acknowledged how much it has helped them with themselves as it did with me."
"It helped me to make friendships that I never thought I could have, helped me to bond with others that appeared to be closer than I thought, and reminded me that I'll never be alone, cause a big family is waiting for me with open arms to talk and laugh with me."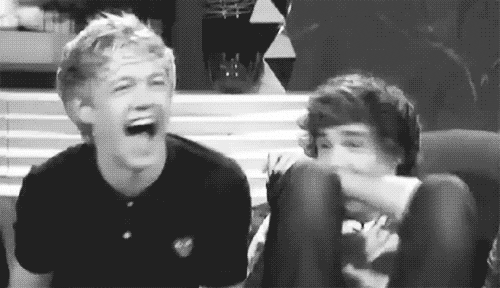 Dany from Mexico. Fan of: One Direction, Harry Styles.
"I never thought a tiny obsession would make me love life as much as joining the One Direction fandom did. I can truly say it shaped me as a person, making me someone more open to dialogue and diverse experiences. It has helped me meet people from all over the world, form bonds and incredible friendships with them all through a screen. These bonds are strengthened by the love we all have for the same people, making us love each other much more. Fandoms are a place where people find each other and stay together because a sense of community is formed, but most importantly, a family is formed."
A Bigger Support Than You Will Ever Imagine
Many of us turn to what we stan to escape for some minutes of our life, our problems, and everything that is on our mind that won't leave us alone. That's why we are so attached to them because they make us feel what we can't feel by ourselves. And with fandoms, it's exactly that. You meet people that may be in the same position as you and help you with what you are struggling with, without judging you and looking for a way to feel better.
Agata from the USA. Fan of: One Direction, Harry Styles, BVB.
"Being part of a fandom has its highs and lows, just like being part of any community, club, organization. […] But the highs are unmatched! I struggle with anxiety, depression, PTSD, and crippling self-esteem. Music has been helpful to me. I have met many people who also turn to music with issues like these. It is not something I can usually talk about, but because of the people I have met, I have been able to come to terms with certain things in my life. I've learned I'm not alone. […] Meeting people who understand or can understand what I'm dealing with actually makes that believable."
Jen from the UK. Fan of One Direction, Louie girl, Ashe.
"I've been with 1D since 2010, and it has seen me through the hardest times in life. When I got really sick, Take Me Home kept me company. Then, when my mom was in ICU, it was Four that blocked out the noise of the machines. When my dad had a heart attack it was HS1. When he had a stroke on my birthday, it was Walls. They've made me feel less alone, at times I've been very alone. […]. OT5 and Ashe have made me feel more self-accepting. They make me strong. They make me feel like home."
A Place To Be Ourself
The world might not be the best place to be ourselves, but there are small sections of it that will welcome you without judging any aspect of you. It will always let us be who we are and escape the judgment we feel every day.
Mariale
"Fandoms are important for fans because they make you feel, as cheesy as this sounds, that you aren't alone, that there are more people like you. Fandoms are communities, and they go beyond obsessing over an artist or whatever, they help you form bonds that could last for life."
Agatha
"No one ever wants to feel alone. Most of the time, fans of music artists especially are considered 'crazy' or 'psycho' because of how they react: screaming, crying. But we're all just passionate about something that brings us joy. If anything, a fandom helps you find people that are just as passionate as you are and you don't feel alone."
There are many, many perks of being a fan and finding a family that is similar to you, but the most important part is feeling part of something. We feel part of something bigger than us, that even if it is just a quick obsession, people will keep their arms open to you, and you will never feel alone. Fandoms are more than just buying merch and going to concerts, shows, games, etc. They are a place to be ourselves, listen to others, express ourselves, and never feel like an outcast.
What are your experiences with fandoms? Tell us everything in the comments! And also, don't forget to buzz with us on our Twitter @TheHoneyPop!
Wanna know more about fandoms? Hang out more with us!
Featured Image Source: Momodou Sonko from The Honey Pop