Have you been looking for your next musical obsession? Look at ours as Audrey Mika is making a big splash in the music scene and we're buzzing here. In this house, we celebrate female powerhouses and badass women who are dominating the industry and Audrey has become one of our favorites at The Honey POP HQ. If you're anything like us, we promise you that after reading this article, you'll be swooning as well.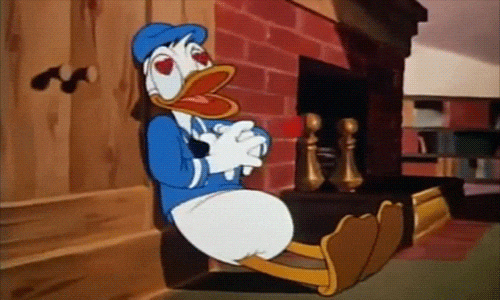 The Song
Audrey Mika has recently released her latest single 'Alive' via RCA records and WOW, it's so hard for us to put together our feelings into words. We are absolutely in love with this new song. Sonically or lyrically, it's pure bliss. Written by Audrey, Midi Jones, Andrew Luce, Jesse Saint John, and Amisha Sarkar and produced by Midi Jones and Andrew Luce, this song showcases Audrey's music caliber.
When asked abut her thoughts and inspiration for 'Alive,' Audrey said,
This song is a huge reminder to me to be thankful that I am even here and alive in this world and appreciate the ups and downs of life. It's a reminder and affirmation that it's okay to not always be okay and to surround yourself with people that look out for you. I've come to realize that I wanted to bring dancing and my music together and go back to this part of me. I think that dancing adds vulnerability and I felt it went hand in hand with this song. The dancing, the singing, and the lyrics show all the different sides of me and who I am. And I hope I can share, and inspire others to do the same and show them that they can trust themselves when things become uncomfortable.
'Alive' resonates with all of us on so many levels right now. While we all are going through difficult times amidst the pandemic, we should not forget that there is an ever-shining sun behind those dark clouds. It gives us hope that we'll make it through ups and downs strongly enough. It's a beautiful reminder to feel grateful that we are still alive and have a beautiful life to live and much more to look forward to. Because no dark cloud can forever prevent the sun from shining. This song is a dazzling collision of Audrey's two worlds, dance, and music, together which she is incredibly passionate about and we all love a beautiful blend, don't we?
With the likes of female powerhouses such as Ariana Grande, Billie Eilish, and Dua Lipa, etc., Audrey's insane vocals and high notes are truly gifted. The notes she hits in her songs are just so heavenly and otherworldly that can make anyone fall for her. Guess, we can be honest to our lovely readers now we are obsessed with this track by Audrey Mika to the point where we haven't turned it off in days. And heck yeah, we are getting those streams in as well!
The Music Video
Packed with her soaring vocals, the visuals of this track allowed the viewers for the first time to have a glimpse into the rising pop singer's past life as a dancer. Audrey is shown dancing alone in an empty room and she glides effortlessly showing off her stunning moves on the rhythm. Well, it's proven again, we're certainly suckers for good visuals!
If you haven't already, check out the music video below and you'll know what we are talking about!
Not The First Time…
No, this is definitely not the first time that Audrey blew our minds with her talent and charmed her way into our hearts. With her past releases such as ' Red Gatorade,' 'Just Friends,' 'Safe With Me' ft. Gryffin; she is proving to the world that she is here for the long run. Audrey won us over with her previous singles 'Excuses' and 'Chivalry' earlier this year which made it to Teen Vogue's "Best New Music Friday" and Billboard's "10 Cool New Pop Songs" list.
Till today, our minds are blown away with that high note on the 01:10 time stamp in her single 'Chivalry' so here's a shout-out to that dope moment. If you haven't already listened to it, quickly hit the play button below.
Inspired from her personal experiences beaded together in the lyrics, 'Excuses' deserves *chef's kiss* for the overall concept as well as creatively using mannequins in the music video that went along with the track.
What Do We Think…
Like the majority of recent artists, Audrey also built her career on the internet and social media as she rose to fame as a YouTube sensation covering popular hit songs and amassing 1.56 million subscribers to releasing her original projects such as 'Are We There Yet,' 'Level Up' to major hits like 'Fake Heartbreak' and 'Excuses.' We think Audrey Mika is next in the line to conquer the music industry. And well, with her talent, she is definitely winning all of our hearts!
We are missing the thrill of live music so much in our lives and as they are slowly starting to come back, we can't wait to see Audrey putting the stage on fire. Did you listen to 'Alive'? What's your favorite song by Audrey? Let's keep the conversation going by tweeting us @TheHoneyPOP or commenting below!
Want the daily drip? Be sure to follow us on Instagram and Facebook for the sweetest pop culture news!
Want more new music? Look here!
LEARN MORE ABOUT AUDREY MIKA:
FACEBOOK | INSTAGRAM | TWITTER | WEBSITE | YOUTUBE
Featured Image Credits: Audrey Mika photographed by Clay Wescott
Khushboo Malhotra
Khushboo Malhotra works as a freelance journalist, digital marketing & media strategist, and content marketer featured in various global and national media publications and works alongside B2B, B2C, and eCommerce brands. A wide range of her work spans music and entertainment culture, sustainable lifestyle (including sub-niches), and SaaS. She enjoys writing novels and designing screenplays, grooving at concerts, or exploring new fashion and cuisines that tickle her taste buds when she is not working. Have a story? Get in touch: khushboomalhotra24@gmail.com