There is absolutely no doubt that Ray Toro is one of the most iconic rock shredders of the 2000s. We all tried to perfect the guitar solo on 'Dead!' when we found out it was on Guitar Hero 2. And, we're still amazed by the iconic guitar parts on 'Thank You for the Venom.'
Most of us know Toro as the lead guitarist and backup vocalist of My Chemical Romance. But, the guitar isn't the only thing he is incredible at.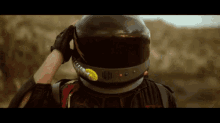 Toro's First Solo Album
My Chemical Romance announced their split in 2013. Toro took time to raise his son and develop his own sound behind the scenes. On November 18, 2016, Toro officially released his first solo album, Remember the Laughter.
The 15 track album is full of Toro's vocals and musical skills. Fans appreciated this as the album focused on his own capabilities! It's incredible how his musical vision was interpreted through his record. We still get to hear guitar solos on songs like 'Isn't That Something' and 'Take The World' that bring up nostalgia from his earlier work. But, the entirety of 'We Save' has an edgy flair that many of us never expected from him.
Remember the Laughter is reminiscent of an 80's sound with Toro's own twist. Driven by powerful vocals, toe-tapping drums, and edgy riffs, the album is simply a masterpiece. The album shows us the versatility of his musical genius and what he can bring to the table. Nearly five years later and we're all still living for it!
Producing Behind The Scenes
Ray Toro is also an incredible producer behind the scenes. Working on projects like the self-titled Electric Century album. Toro worked with former MCR bassist, Mikey Way and Sleep Station's frontman David Debiak on the album, released in 2021.
MCR frontman Gerard Way joined forces with Toro in 2019. The duo produced a couple of tracks for Way's comic-turned Netflix series, The Umbrella Academy.
Initially covering Simon & Garfunkel's 'Hazy Shade of Winter,' Way and Toro produced a track that has them written all over it. From the soaring riff to the vocals, fans were delighted to see this collaboration come to fruition. The duo went on to cover 'Happy Together' by The Turtles for the show as well.
Former rhythm guitarist of MCR, Frank Iero, enlisted Toro and his mixing skills for a live recording Cellar Session with Frank Iero & The Future Violents in 2019.
The Return
The collaborations with former bandmates created speculations that My Chemical Romance would be working together once again. The band practically broke the internet when they announced their single December reunion show in October of 2019.
Check out our article about their reunion here.
Since then, the band has announced its reunion tour. Originally scheduled to start in 2020, the dates have been pushed back due to the pandemic.
'i think you're really cool'
Released on June 3rd, Toro collaborated with indie artist, guardin. Toro remixed guardin's 2018 track 'i think you're really cool.' Toro added his own twist to the song; transforming it from a soft, ukulele tune to a synth-driven track fit for a Summer playlist.
Ray Toro's Impact
Ray Toro is a phenomenal producer, guitarist, vocalist, and more that allows his versatility to shine in all of his endeavors. Toro has inspired a wave of new musicians through his incredible talent that has spanned over the years.
Many of us have grown up listening to his works and we are so happy to continue listening to his own projects as well! We are so excited for Ray Toro's future and the impact he will continue to make on those he reaches!
So, how has Ray Toro impacted your life? Are you excited about what he has in store for the future? Will we be seeing you on the Reunion Tour? Chat with us in the comments down below, tweet us @TheHoneyPOP or talk to us on Facebook or Instagram!
TO LEARN MORE ABOUT RAY TORO:
FACEBOOK | INSTAGRAM | TWITTER | WEBSITE
Featured Image Source: Ray Toro's Website